Gifts for Barcelona lovers that you can order online
This post has affiliate links. Your clicks to purchase will help me buy a churro or 10.
Maybe you've recently taken a trip to Barcelona. But you forgot to buy a few gifts for friends and family. Or maybe you had such a memorable time…and you're pining to taste, feel, or see anything that has to do with Barcelona or Spain.
Alas! I've created this gift guide for you to inspire your wanderlust of Barcelona.
One thing about this Barcelona Gift Guide: Made in China, they are NOT. They're items that are made in Barcelona or Spain. And they're imported to wherever Amazon delivers. Hurrah!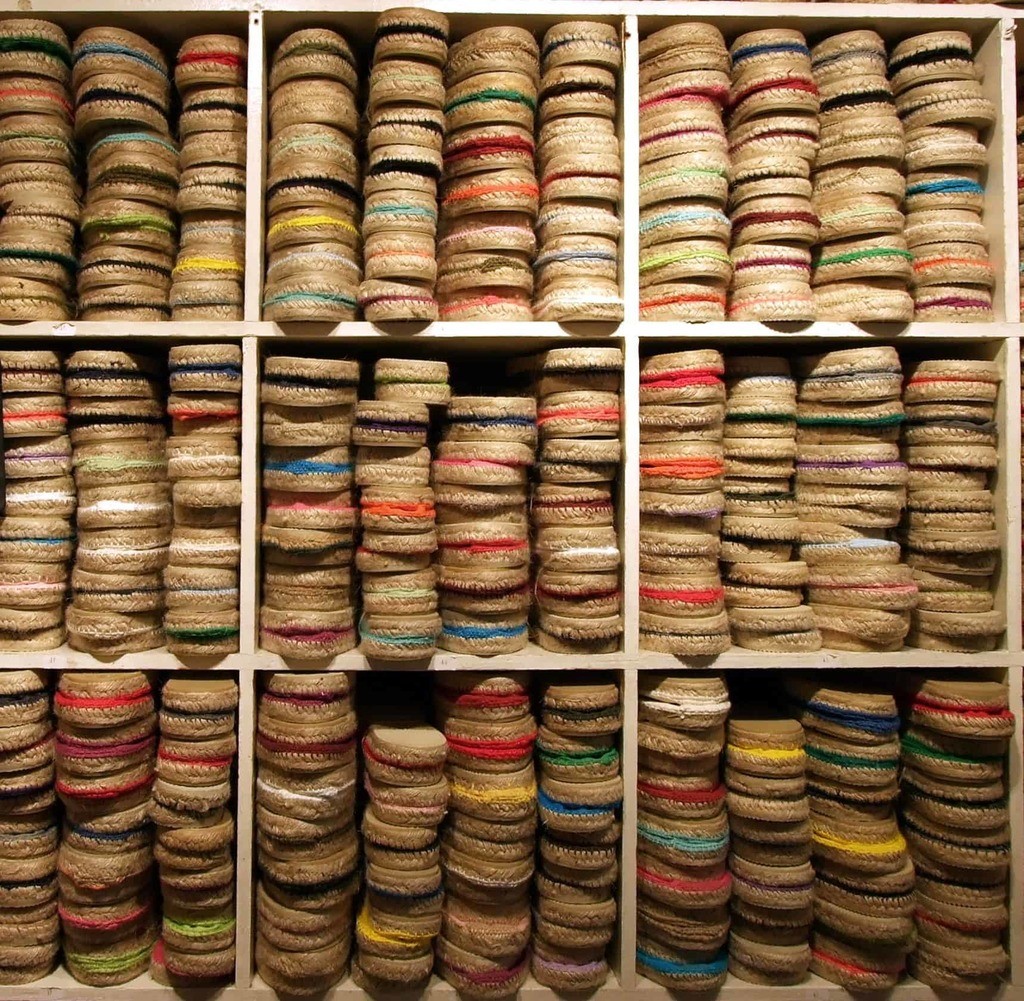 So here are a few Barcelona souvenirs that you can buy online – without having to spend hundreds of dollars on a plane ticket.
THE GIFT GUIDE FOR BARCELONA LOVERS
Your eyes do not deceive you. This is a red hat-wearing peasant squatting and taking a shit. Allow me to enlighten you about the caganer in this post. In short, he's a satirical figure placed in the nativity scene as a way of creating humor in such a solemn and pivotal moment in history. Ya know, just the birth of God the Son, that's all.
Wouldn't the caganer be beautiful on a mantle too? Or, imagine how popular you'll be when it's a centerpiece 'round the Christmas turkey? Buy this pooping peasant – and you will not regret it.
Turrón, this rectangular block of sweetness is my weakness, deargod.  A popular dessert all throughout Spain, turrón is a solid block of honey, sugar, egg whites, and toasted nuts. And it comes in different varieties. For example the Jijona version is made of almonds and is reduced to a paste to give you a chewy-hard texture. The Alicante version has almonds that are whole and in chunks. It's brittle, and it breaks off very hard like the one in the photo below.
Turrón usually eaten during Christmastime, but of course the magic is available year round. It's usually enjoyed as a dessert. Or you can have it as an afternoon snack with a short coffee. Try some turrón!
You've seen those photos of a crispy, greasy churro being dipped into thick, globby hot chocolate. Why not enjoy a warm cup in the comforts of your own home? Go the easy route – try the Valor powdered chocolate. All you have to do is add milk.
Valor is a classic Spanish brand that's been around since the 19th century. I make my brownies with their cocoa powder! Feel free to dip your churros or double-chocolate fudge cookies in it. Or have it alone by the spoon. Mmmm….
When I went to the US last summer, I brought home 4 packages of these olive oil tortas. I was also shooting myself as I was packing – because they took up a whole side of my suitcase! However, I don't regret it. They were a HUGE HIT with my family and friends!
Ines Rosales tortas are airy, crispy pastries made of flour with a touch of anise. I love having these as an afternoon snack with some tea or coffee. Made in Seville, they're also hand-made (basically with loooooove.) And the are LEGITIMATE. Seriously, they say they're "legitimas" on the packaging. What does that really mean in Spanish? I have no idea, but it cracks me up…
How gorgeous is this packaging of olive oil by Nuñez de Prado? This gold container would be beautiful just to have hanging out on your counter. Ya know, when you wake up in the morning to prepare your toast with jamón ibérico and olive oil. Nuñez de Prado is from Baena, Spain. They handpick their olives and is one of the few olive oil companies to use traditional pulping methods. It makes a gorgeous center for a gift basket!
'mericans call them espadrilles, Catalan people call them Espardenyes. These cool classics first appeared in the Pyrenees in Spain and were considered a "peasant shoe". Today, even the most macho, modern dude can pull them off. If you're a gal, you'll love them because they can go with shorts or dresses or anything, really.  The upper part of espardenyes are made of canvas are worn in the warm summer to keep you cool. The sole is made of twisted jute. If you want to see how they're made, check out this video of an espardenye being hand made.
Menorquinas are leather sandals, and are also traditional Spanish footwear. I see everyone wearing them – from small kids to teenagers to grown men. And they always look good! This brand, Avarca, is made in Menora. I don't have a pair, but I've been lusting over them but have always been undecided on color. I shall get mine next summer. Get your menorquinas too!
So whatcha think? If you've been here, what were your favorite souvenirs from Barcelona or Spain?
(Visited 41 times, 1 visits today)