Weekend Break in Northeast Spain: Cap de Creus and Cadaques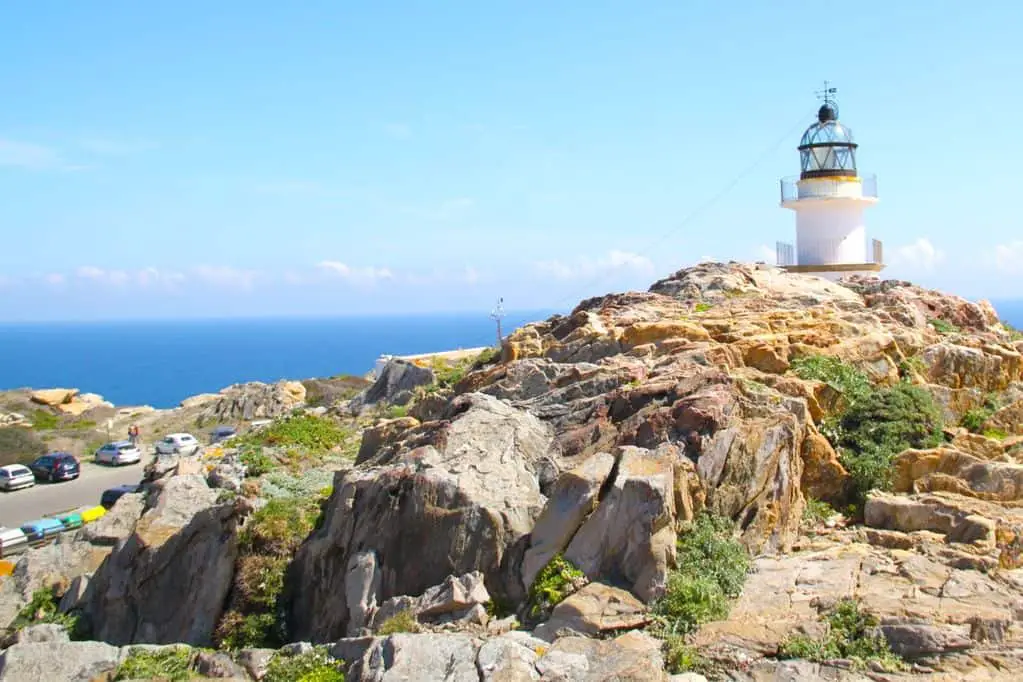 I've recently come across a study about vacations. To have better overall health and well-being, it's more beneficial to take a short trip than a weeks-long trip.
I'm so with this now. A few weeks ago, my family drove up north to the Costa Brava.
After this 3-day break, I came back feeling like a new woman!
We booked a flat in Roses, about 1 hour and 45 minutes from Barcelona by car. It was our home base for exploring surrounding areas. Our first stop…
Cap de Creus: Mainland Spain's most northeast point
See the map above? Now look as far right as you can, and that's Cap de Creus, a peninsula in the Cap de Creus National Park. The park has a dry, rocky landscape, but has several breathtaking spots that have even inspired Dalí's paintings.
We saw several groups of hikers exploring the rocky landscape, probably headed our same direction. They were seeking the end of the Mediterranean Sea, where they'd find several islets, cliffs, and coves.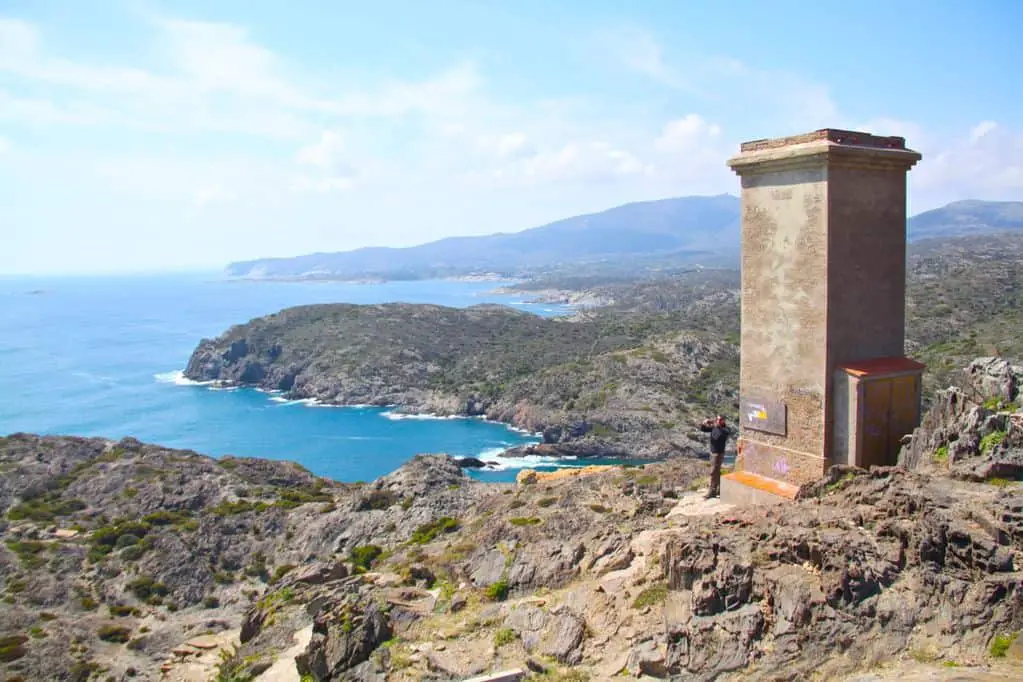 Once you reach the end, you can park your car by the lighthouse. Many people walk around and hike down to the cliffs.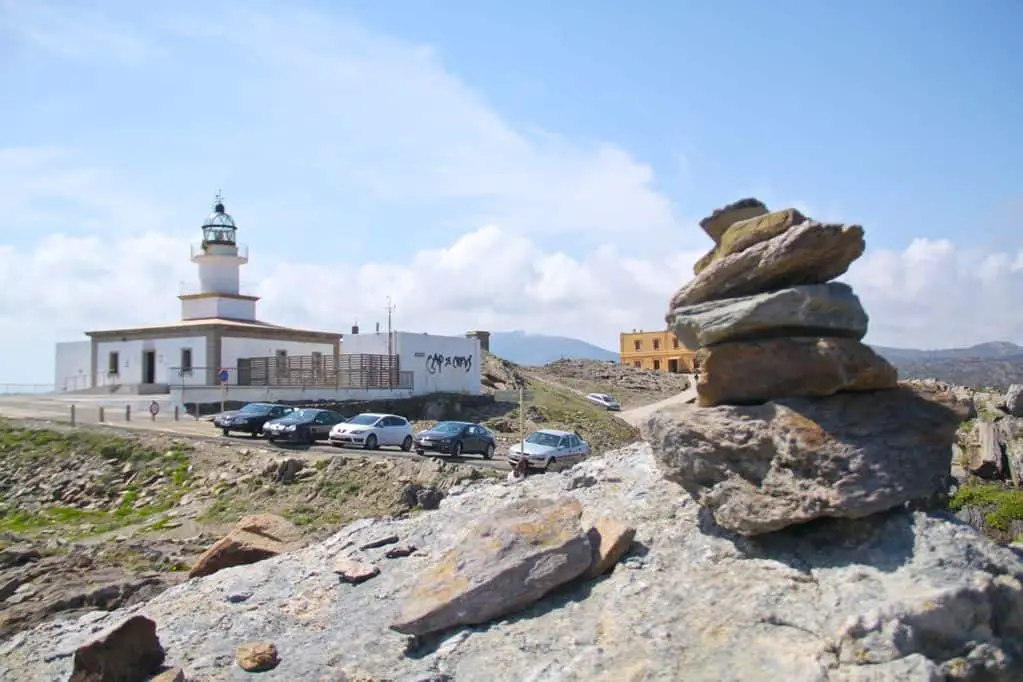 The north wind called "tramuntana" has shaped the the rock formation for centuries.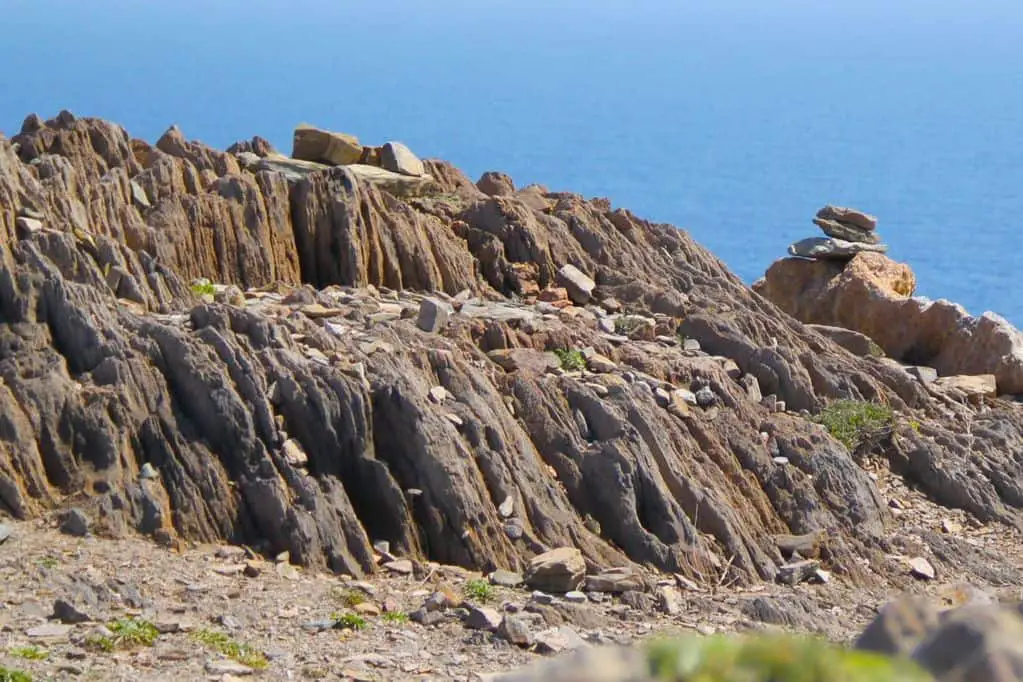 A great place to have a drink after a hike. Or anytime.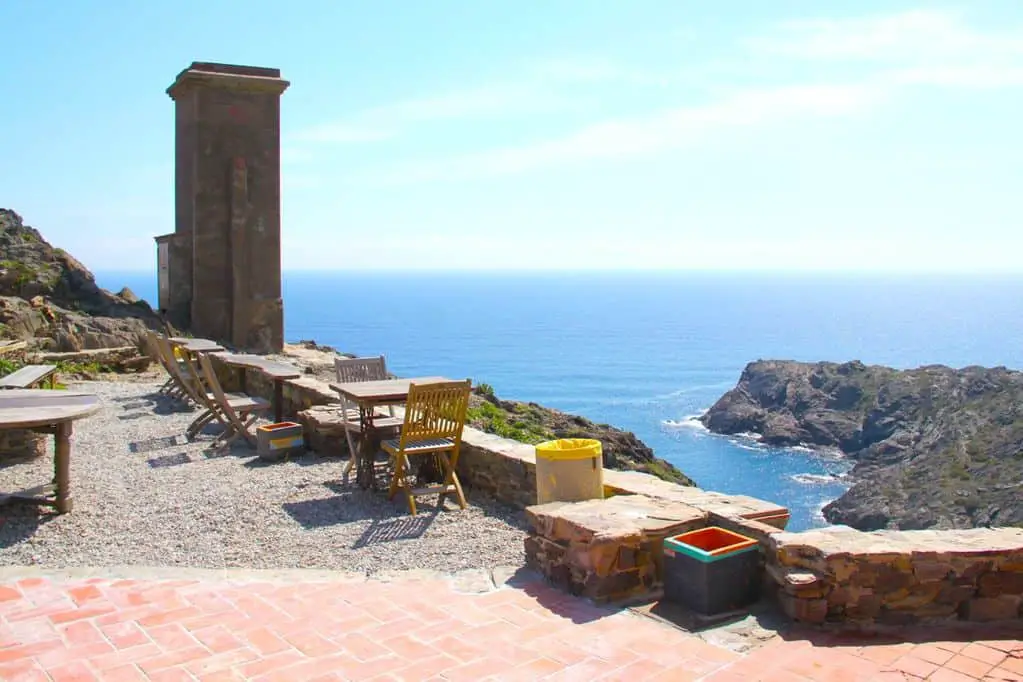 Another idea: have a picnic like this couple in the distance. A perfect place to propose, maybe?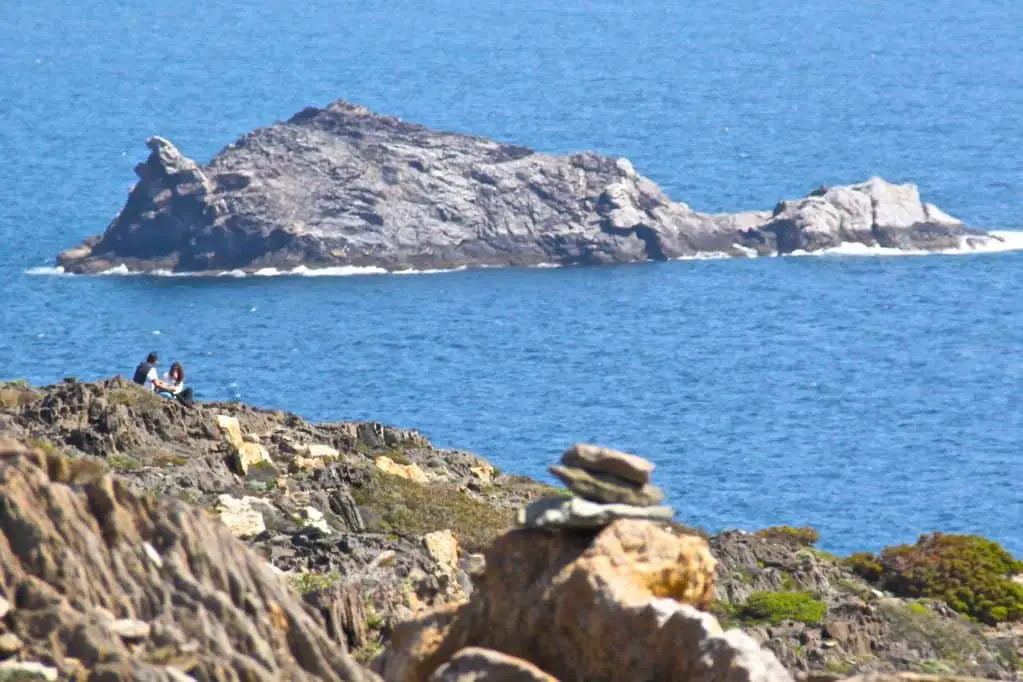 Our other stop…
Cadaques: Dali's Haven
I've been to Cadaques once before, and it's still enchanting as I remember. To get there, you have to drive through a few kilometers of a winding two-way road. Luckily, I wasn't driving. I did, however, find myself hitting on the imaginary brakes every time my husband turned a tight corner!
It's all about the azure blue. This restaurant's vine-wrapped courtyard reminds us who loved this town.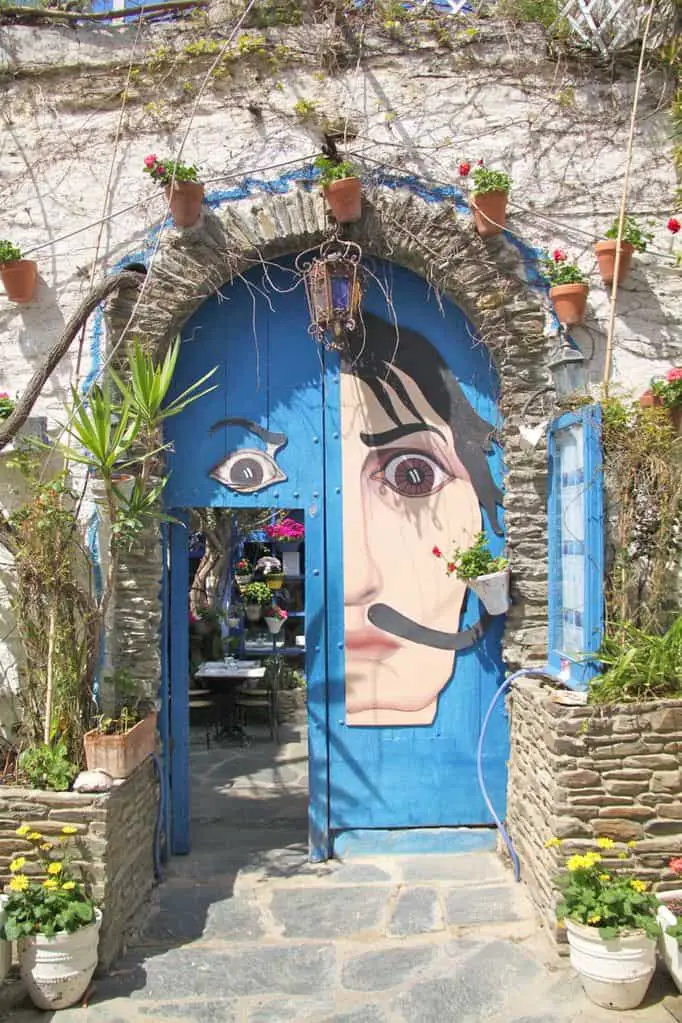 Spring is the perfect time to come. The leaves are green again, the flowers are blooming, and the weather was juuuust right.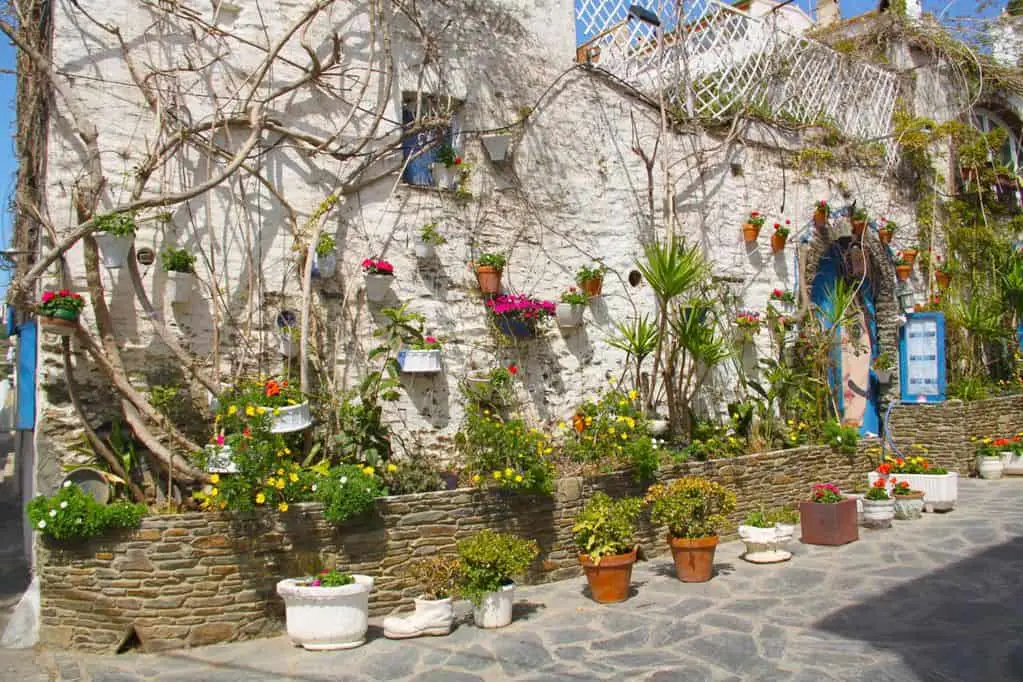 You can just zone out looking at the white buildings and hearing the soft waves.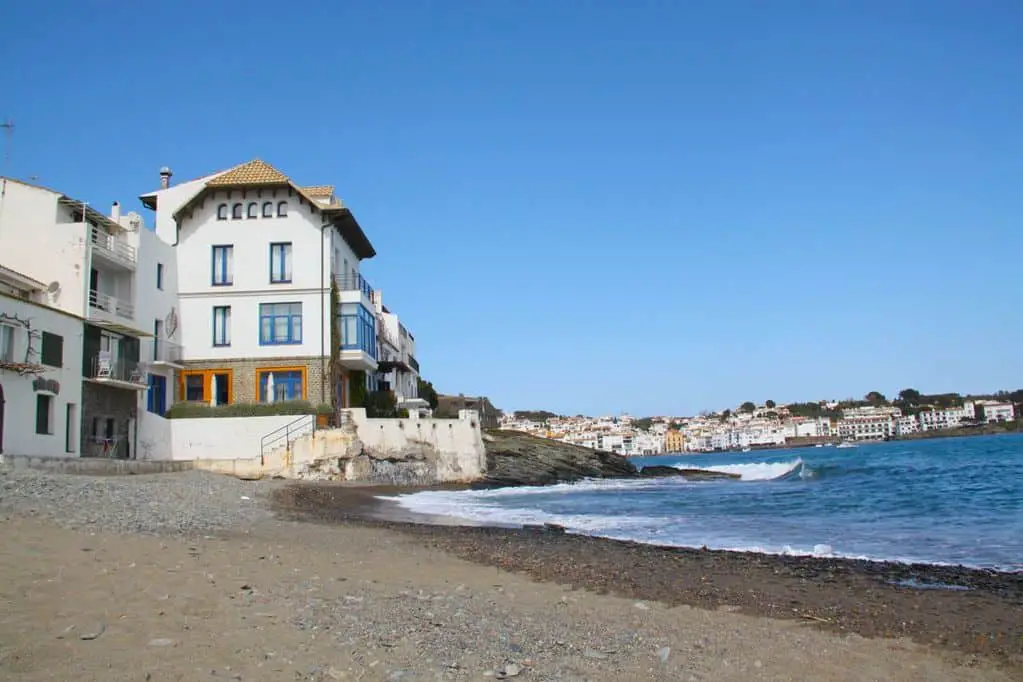 I'm getting ideas for my city balcony: white paint, exposed bricks, terra cotta pottery, and some greenery.
The grand church overlooking the bay — Església de Santa María.
Every small bay needs cute little boats for decor.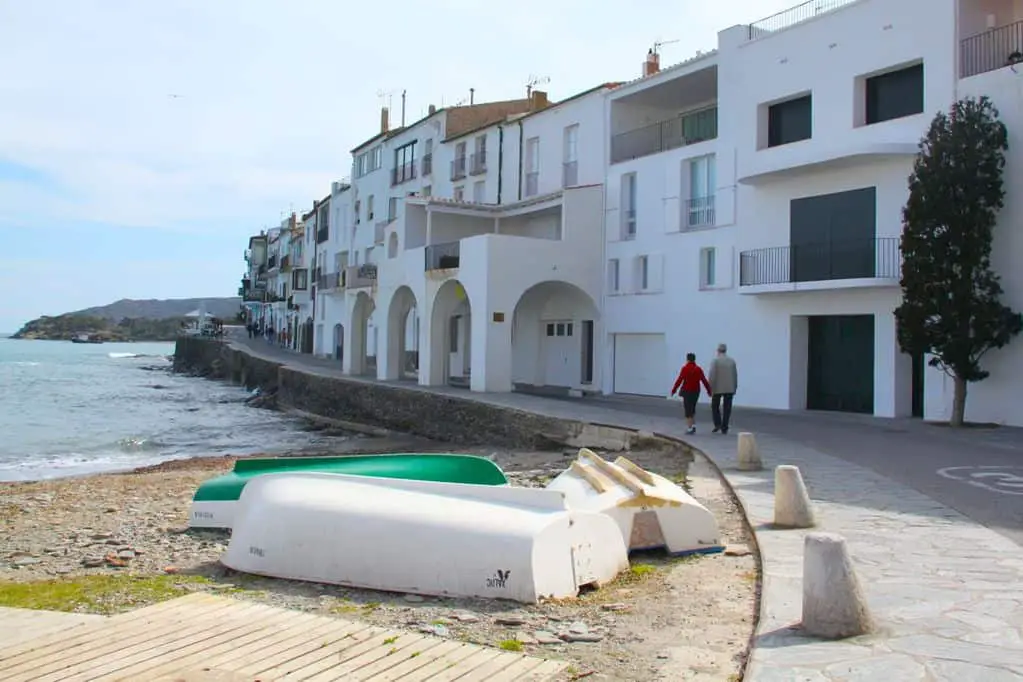 We're going back to Roses this summer for another week. We're planning to cross the French border and visit our northern neighbors. Can't wait!
(Visited 728 times, 1 visits today)