*This site contains affiliate links, which means I receive a commission when you buy. See my full disclosure.
The Parc de Ciutadella is the city's biggest park, and there's always something to do in this 70-acre lung of Barcelona. While the park often holds cultural events with concerts, workshops, and performances, there's still so much space to enjoy it. What are some fun things to do on a normal day at Parc de Ciutadella? Here they are!
1. Take a casual stroll.
The park isn't just for Sunday strollers. It's honesty for everybody — grandparents, toddlers, hippies and your mama. And while there's plenty of green, lush grass, the park is also lined with many graveled paths for some walkin' and talkin'.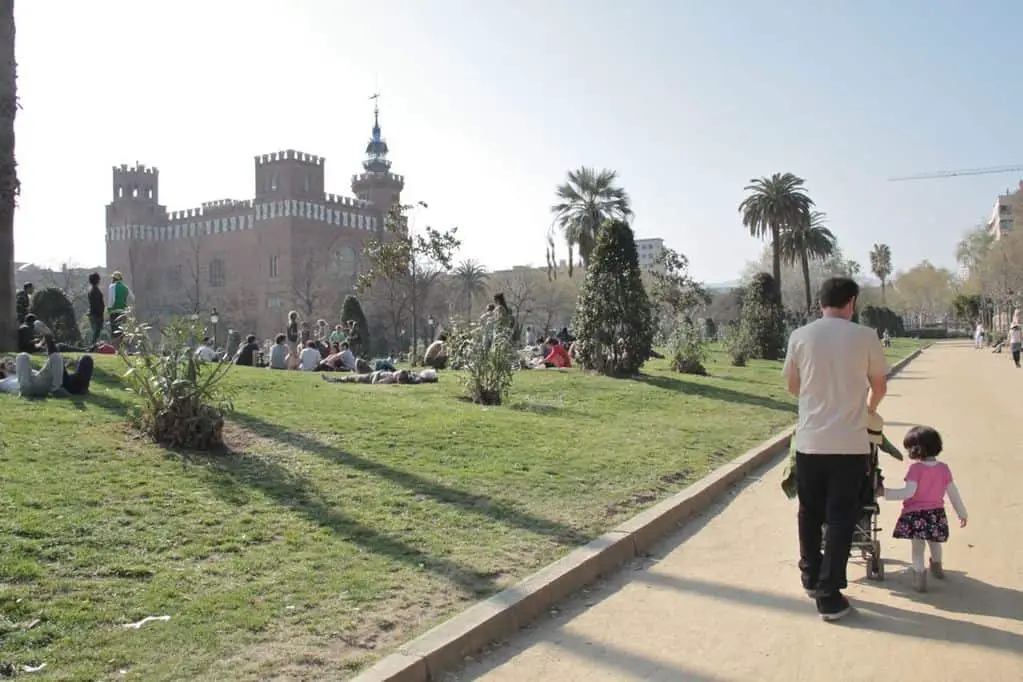 Be sure to pass by the building of the Catalan Parliament, where many a-heated political debates happen. It's near a lily pond and a peaceful statue in a small plaza.

2. Row boats in the lake.
Grab some wine and cheese and you've got a romantic date here. You can rent a small rowboat for half-hour increments in this green lake. Prices vary on the number of passengers. Last I checked, it was 2 people for 6 euro, 3 people for 9 euro, 4-5 people for 10 euro.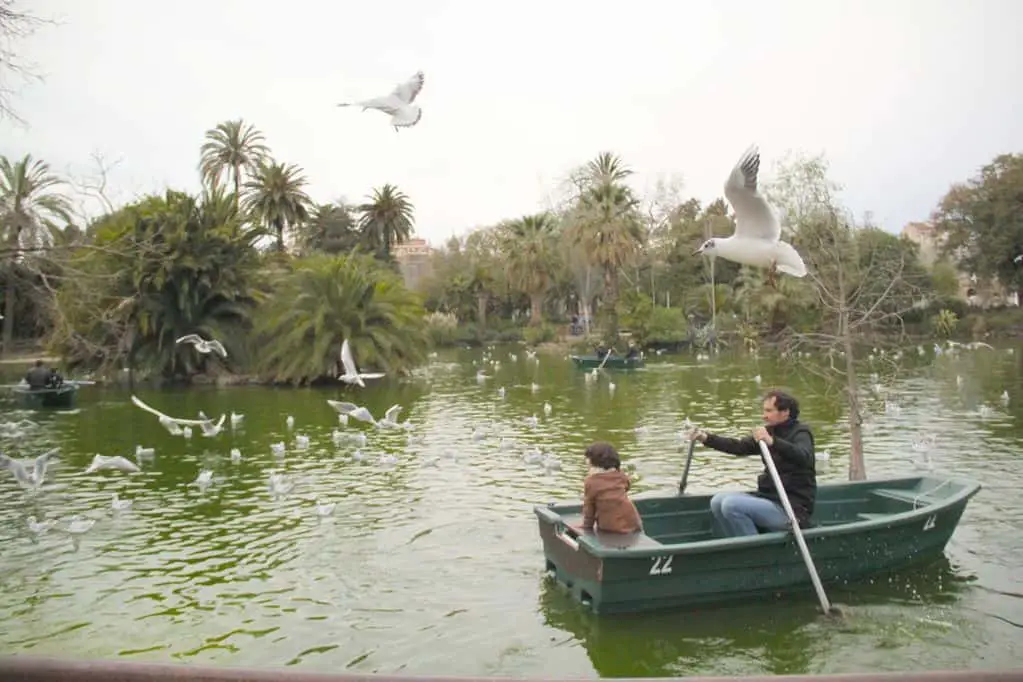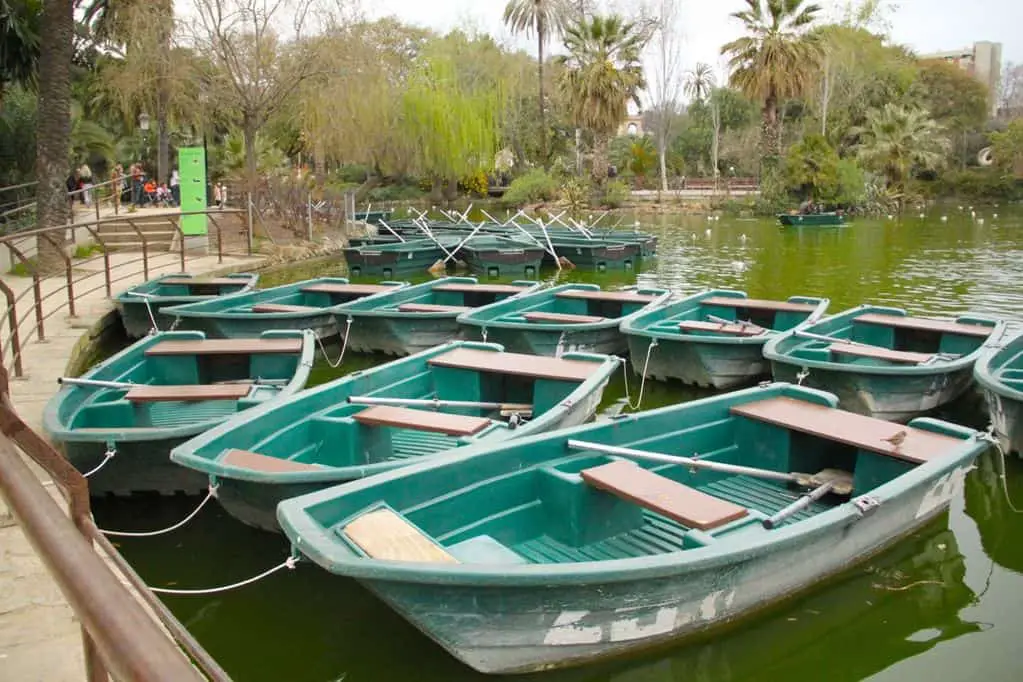 3. Feed the ducks.
While you're at the lake, why not feed the ducks and seagulls? Careful with the geese. I tried feeding one once, and he wasn't too nice…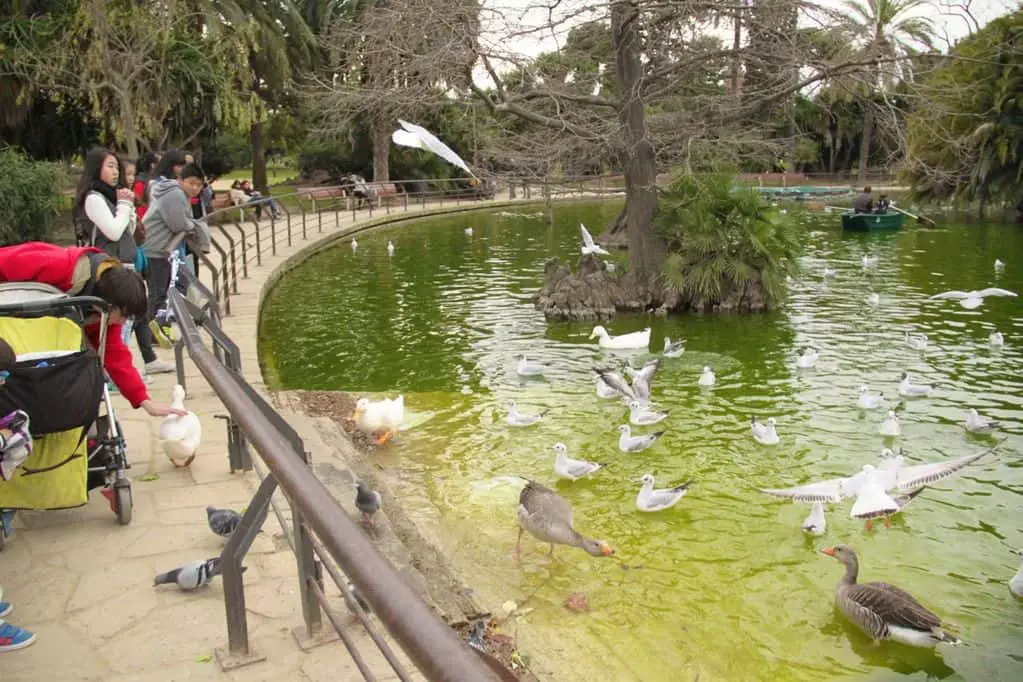 4. Go to the Barcelona Zoo.
The Barcelona Zoo covers the basics — lions, tigers, elephants, giraffes, zebras, monkeys. But perhaps my favorites are the komodo dragons, dolphins, orangutans, and crocodiles. It's also got two playgrounds (one with two zip lines for the older kids), a petting zoo, dolphin shows, and more.
Entrance fee is reasonable. As of today, the adult price is 19.90 euro. For an annual family membership of 4, you'll just have to go at least three times in one year, and you'll have well gotten your money's worth.
And please don't bother the peacocks running around freely!
5. Chase oversized bubbles.
Bubble maker people are everywhere, enticing little children to pop these ginormous bubbles as they run into each other. Adults love them too, they just don't wanna admit it.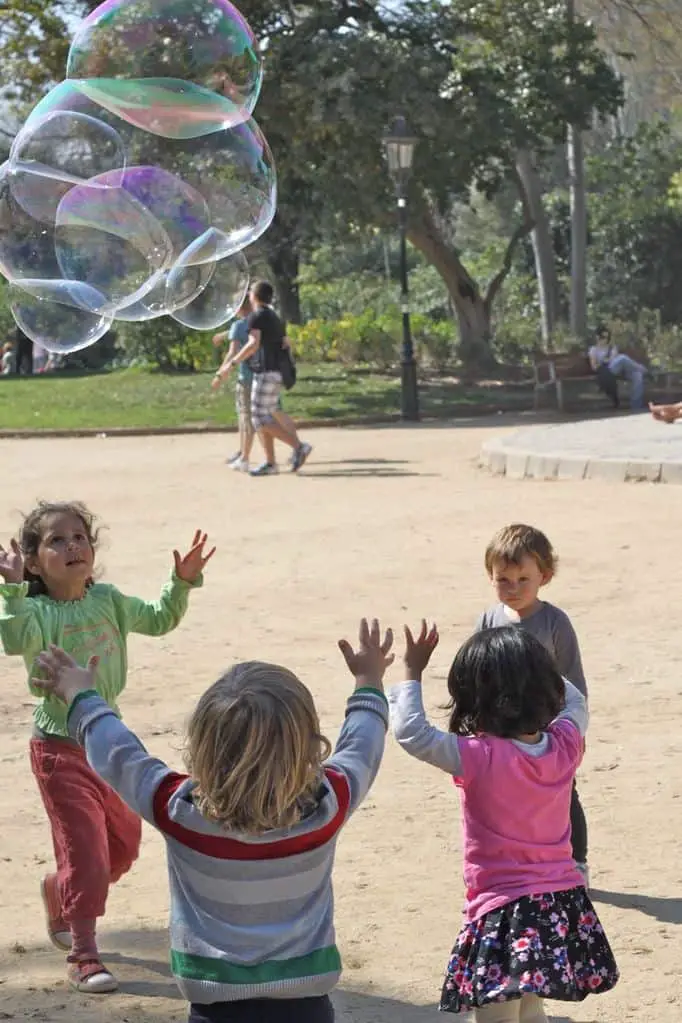 6. Admire the many sculptures. 
Fountains, statues, and sculptures add to the romantic ambiance of Ciutadella Park. The most popular is the huge mammoth, where people wait in line to snap a selfie with this curly-horned beast.
7. Rent some wheels.
I've seen so many different wheel rental places. Try Tour Segway Barcelona, Bikes: Bike Care, Ride or Die, Barcelona Biking, Rollerblades: Cooltra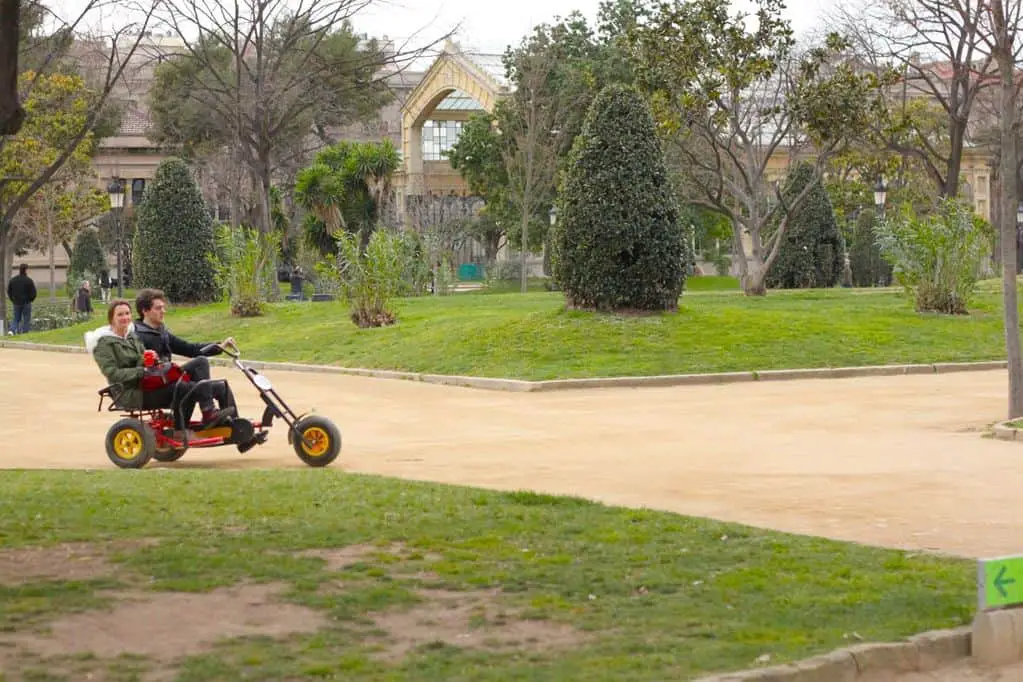 8. Visit the Cascada.
The Cascada is a waterfall with a stunning fountain. It was built between 1875 and 1888. There's nothing really to "do" here, it's merely a large piece of art — adorned with a golden chariot at the top and shooting water jets below. You can walk all the way up the steps and take a photo. Then come back down and make the background your Facebook profile photo 😉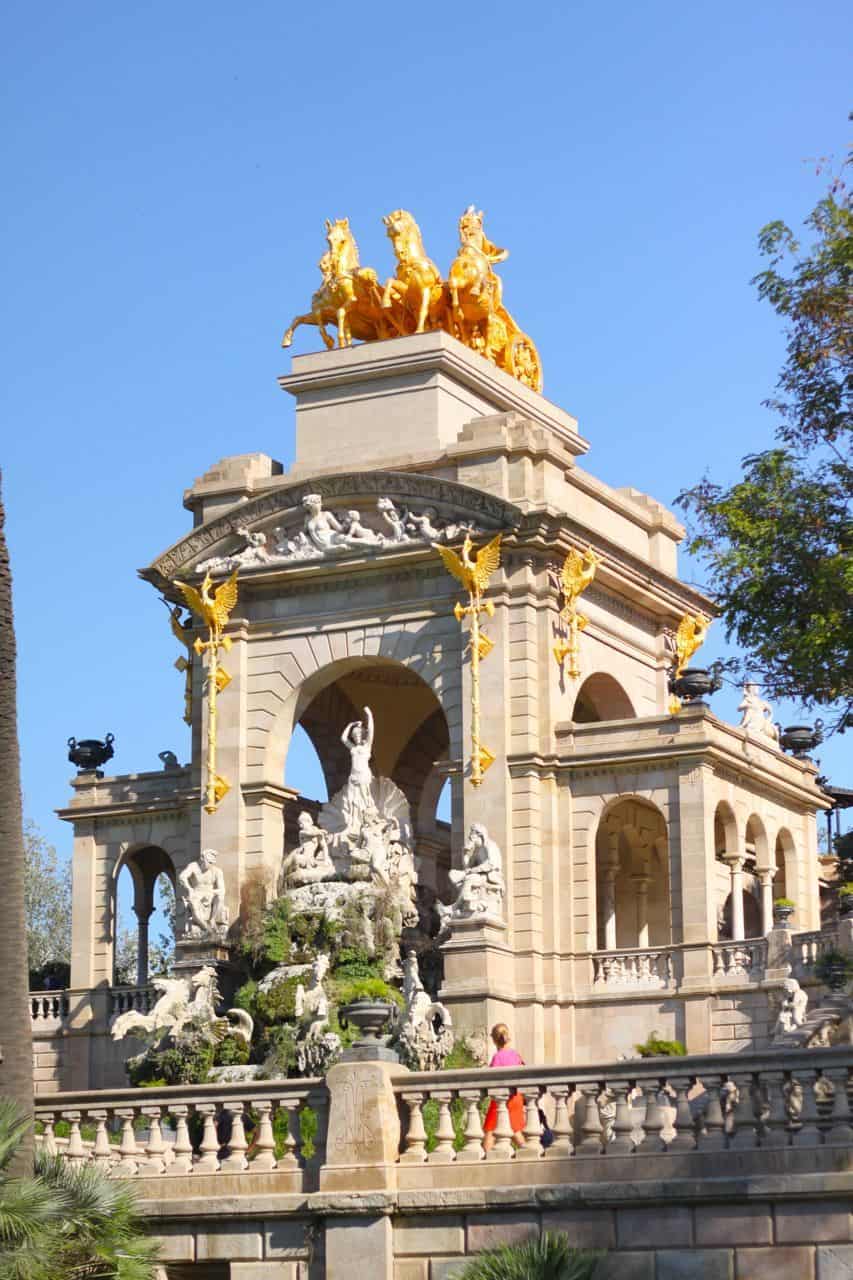 9. Have a picnic and people-watch.
As I mentioned, a large variety of people spend time here. They camp out on the grass for hours, especially on the weekends. And what are they doing? Everything. You'll see small kids running around, drummers, guitarists, people juggling, and people balancing on a line? Yes.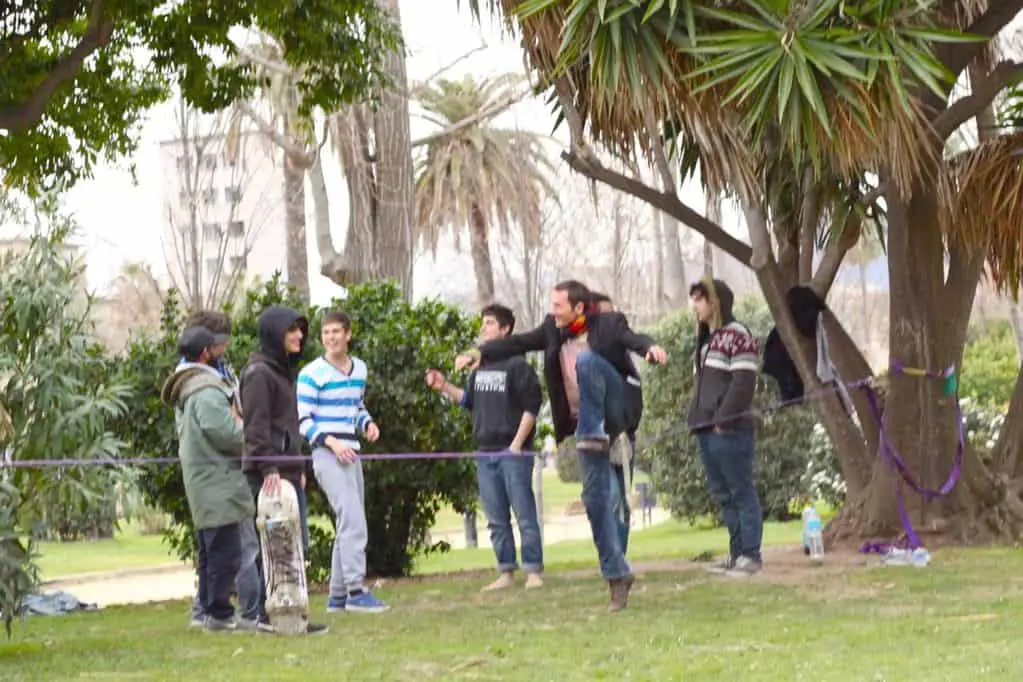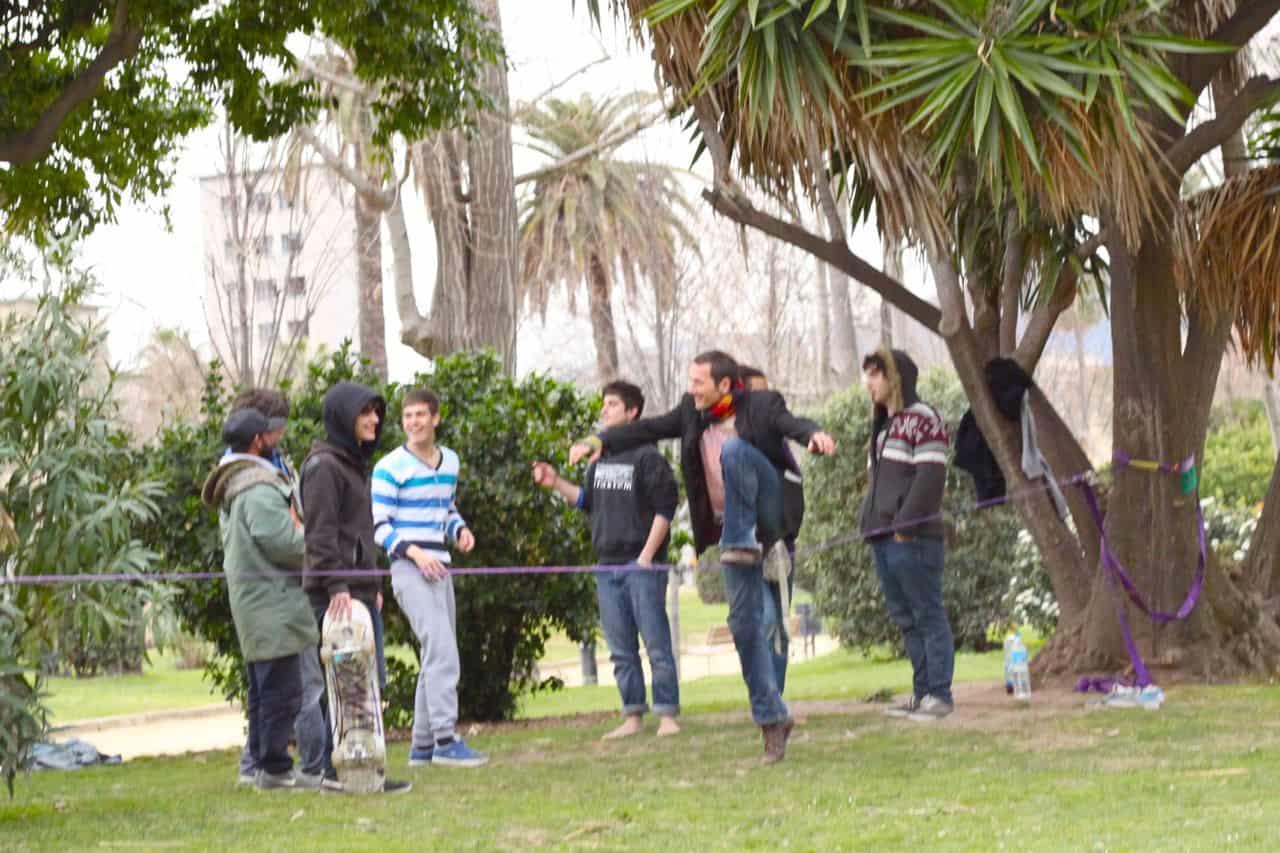 10. Take the kids to the playground.
There are two fantastic playgrounds at Ciutadella. One popular place is the ludoteca, a special space for young kids which is inside one of the enclosed playgrounds. It's open from 11am to 1:30pm.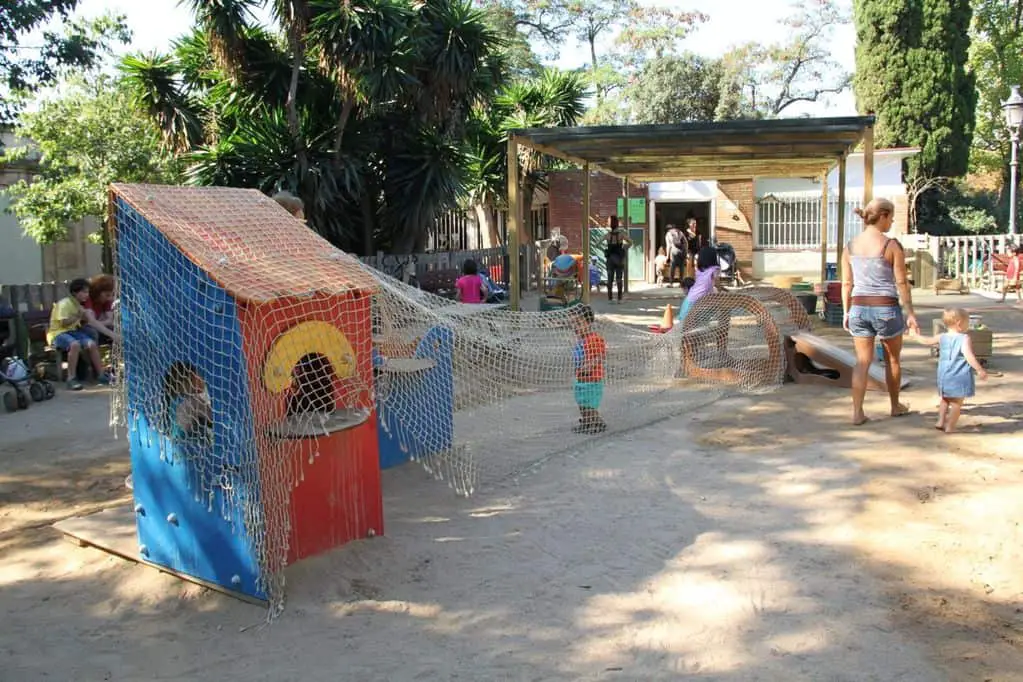 The ludoteca a goldmine of exploration for little ones. They have recycled pots and pans for instruments, water tubs in the summer, mazes, construction toys and so much more.
11. Play some ping pong. 
Don't say this park doesn't have any real sports areas. (Okay, this is the only sports area.)
But if you fancy some small ball action, here you go.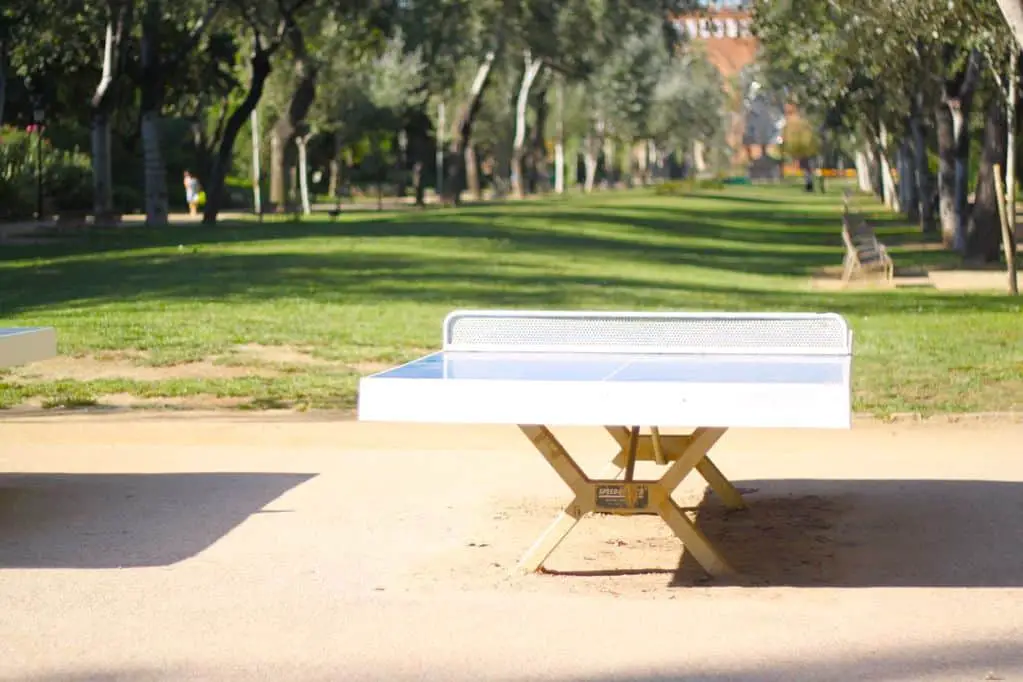 12. Be a weirdo and bury your head in your smartphone.
Go ahead, it's not like you don't do it already. Public Wi-fi is available. So it's free!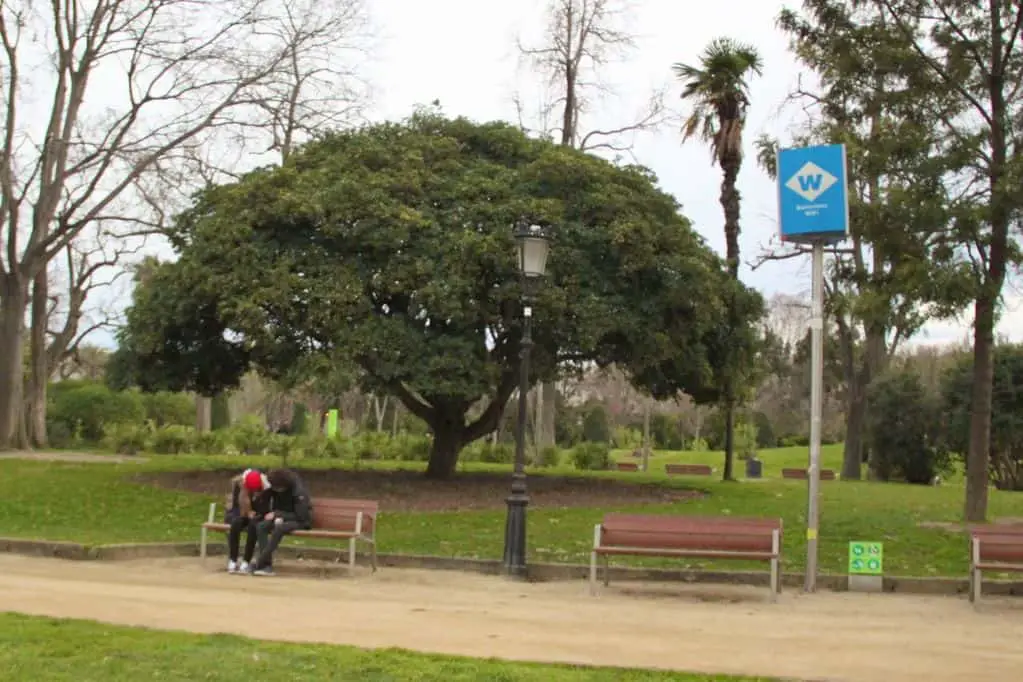 More information:
Parc de Ciutadella
Passeig de Picasso, 21, 08003 Barcelona
How to get there: TMB Public Transportation Website
Have you ever been to Ciutadella Park? What did you do here? Can you suggest anything else?