*This site contains affiliate links, which means I receive a commission when you buy. See my full disclosure.
A town with Roman and Moorish roots, Carmona is a special Andalusian gem with its rolling hills and medieval city walls.
Popularly known for its necropolis (a large, ancient cemetery), Carmona is ironically a charming and refreshing place to spend the day. My family and I were here early this month visiting relatives in Seville, which is a short 29 kilometers away by car.
Carmona had been on my list of places to revisit. I'd come here as a college student on a bus one early Saturday morning — with other hungover college kids trying to get the most out of our study abroad experience. This time, I've come back armed with a better appreciation (and I'm much older and wiser 🙂 ).
Our first stop was the Parador de Carmona, a former castle built in the 14th century by the Moors. The paradores in Spain are national treasures. They're historical monuments that have been converted into accommodations, attracting tourists who want to relive Spain's medieval history.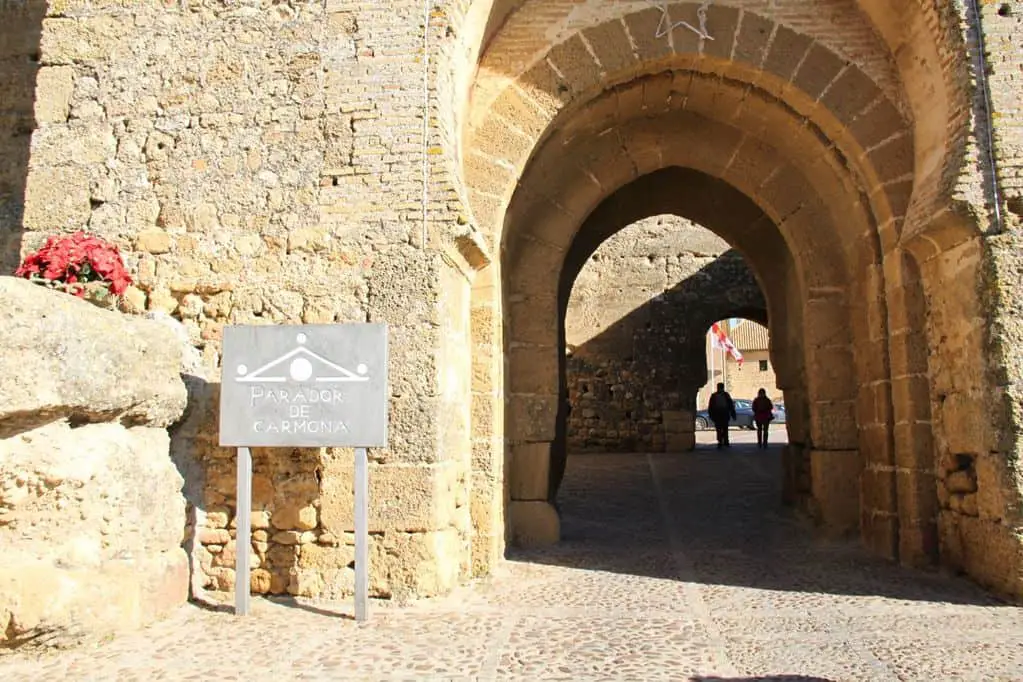 Upon entering the grand hall, we sat down to have a pastry and some morning coffee. The brick walls, high-vaulted ceilings, and majestic chandeliers added to the medieval atmosphere. The sunlight shone through the windows, giving a warm vibrance to the room.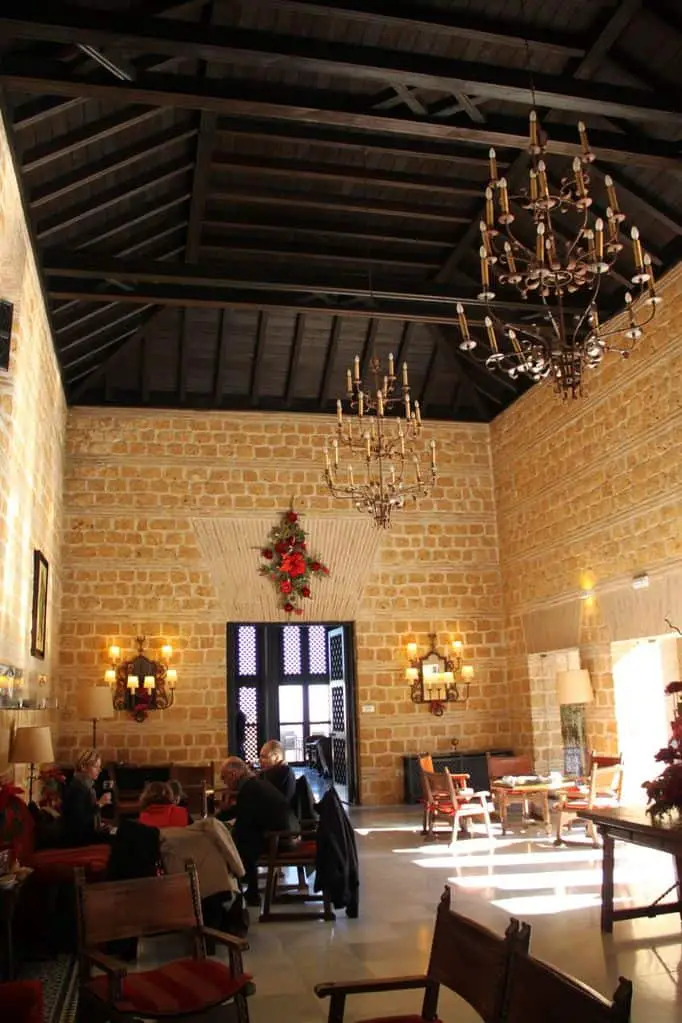 Carmona is known for its torta inglesa, or English cake. It's a pastry filled with cabello de ángel  (a sweetened squash filling) topped with powdered sugar and cinnamon. It pairs really nicely with an unsweetened cafe con leche.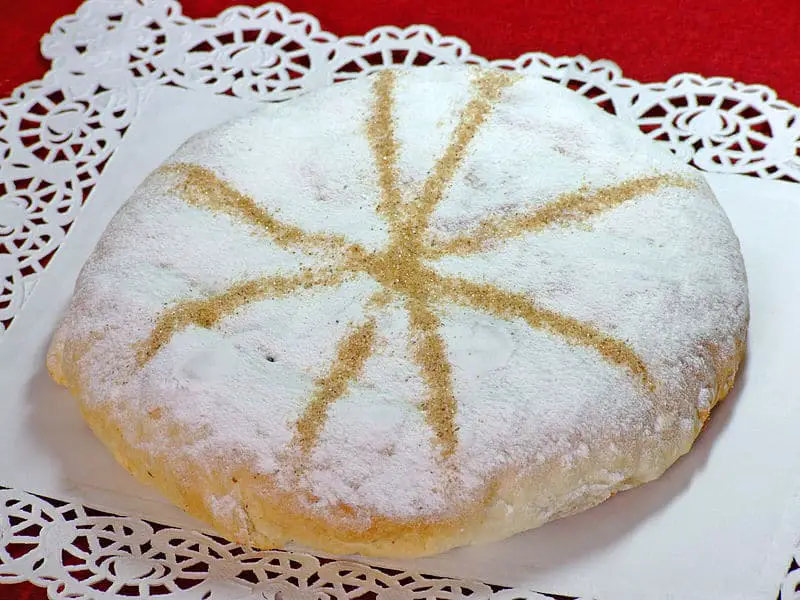 The prime seats of the parador are in the interior patio area, where you can soak up some rays, listen to the trickling fountain, and enjoy the Moorish pillars and arches.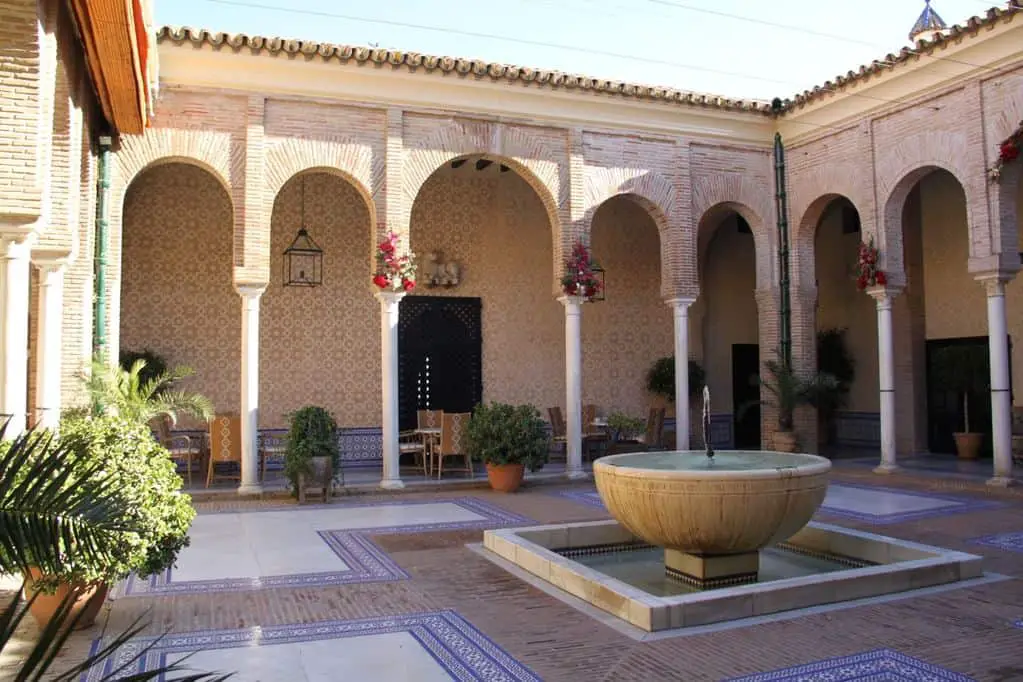 We were lucky to spend this winter day with not one cloud in the sky. And for that, we were able to appreciate the glorious, stately presence of the Church of San Pedro with the sun right above it. Its bell tower might look familiar if you've been to Seville — it's a replica of Seville's famous La Giralda.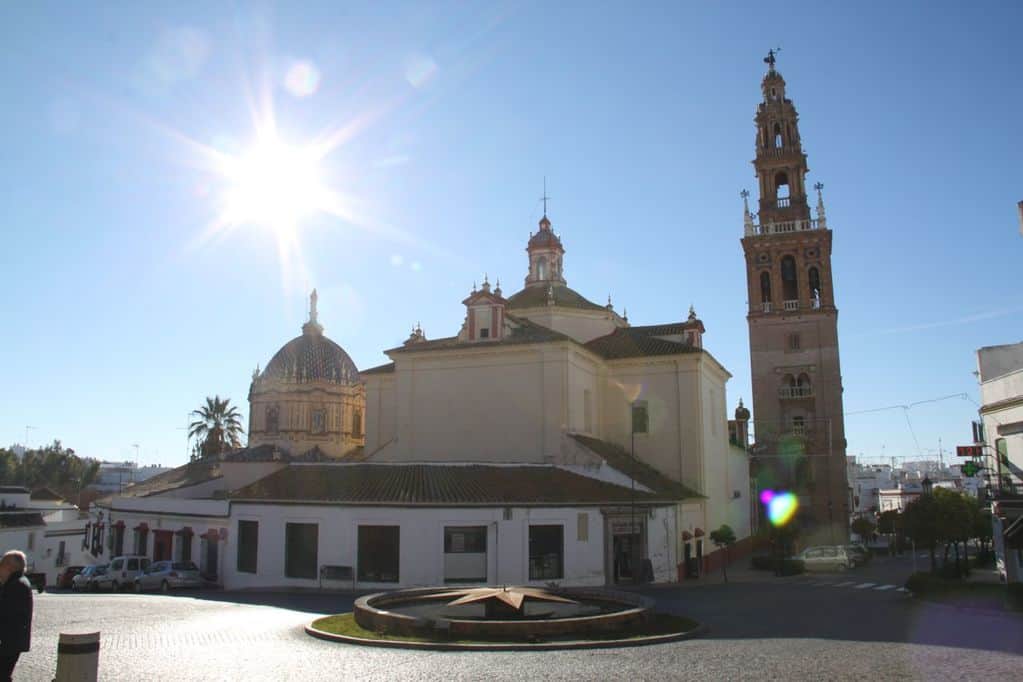 Generally, I'm a fan of change. But being here made me thankful they've preserved Carmona, this exquisite slice of history. Its cobblestoned streets, white buildings, rounded arches, and fortified walls make this town authentically Andalusian.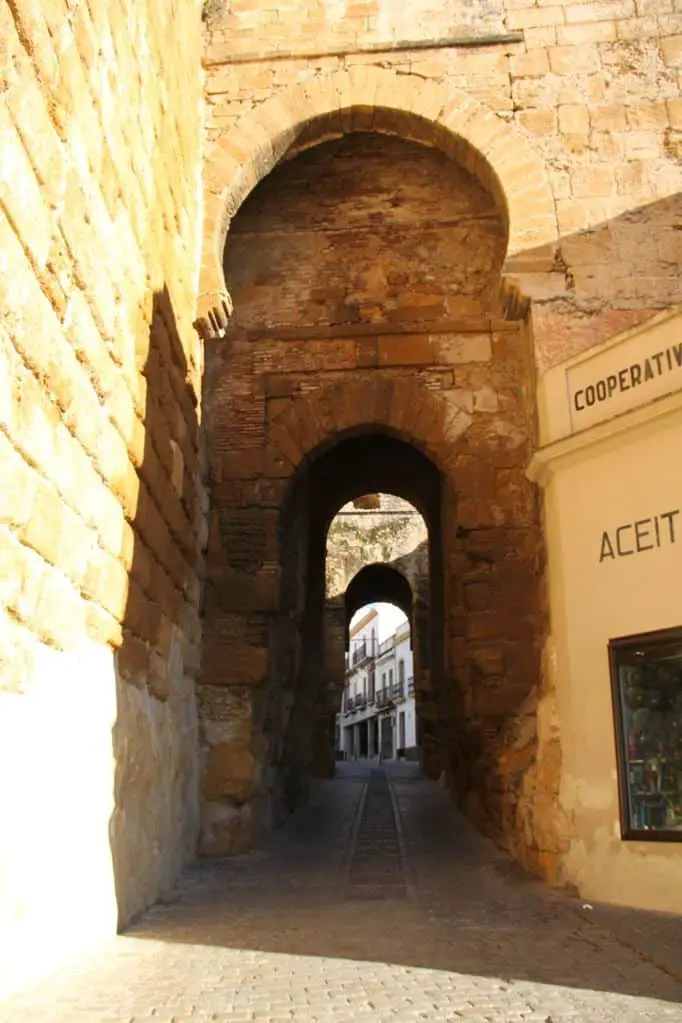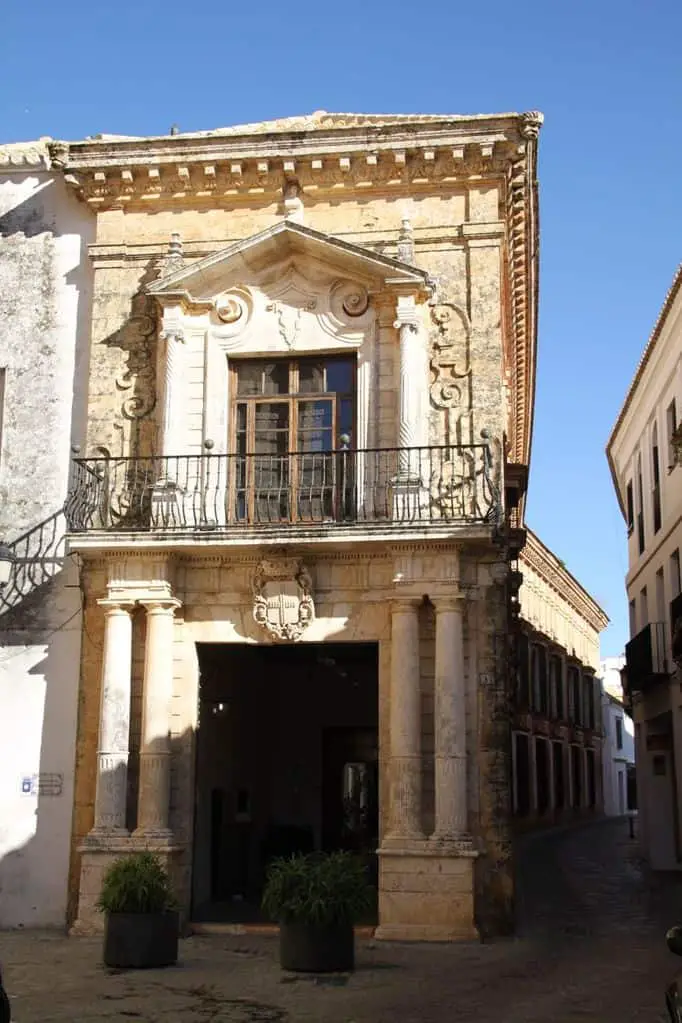 We wanted to see the plaza de abastos, the city's market, where I expected to see local folks hawking fruits and veggies. Instead, it was an wide open plaza with three or four bars and a few people having some salmorejo and wine. But that's okay. I just loved this white neo-classic architecture. Built in the 16th century, the plaza de abastos was the site of the convent of Santa Catalina until 1837.
The day was too perfect. We had some cervezas and patatas bravas while our kids ran around with their arms open wide — as wide as the plaza. Freedom!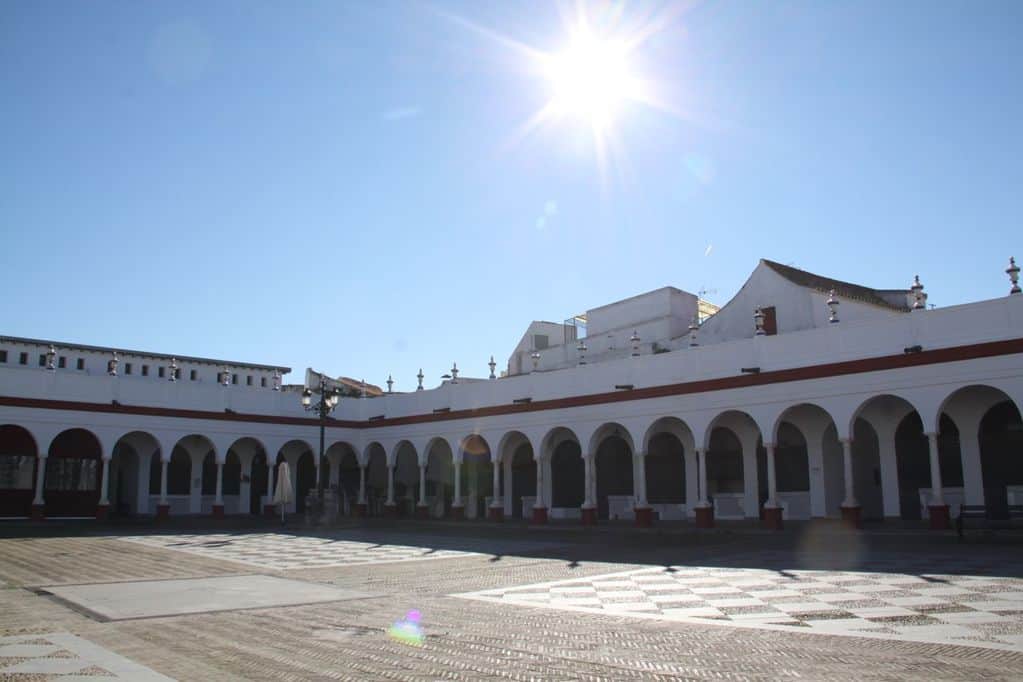 Ending our day on a somewhat dark note, we headed to the necropolis, which is on the other side of town, away from the old center. Here lie the cremated remains of 900 souls from the fourth century AD.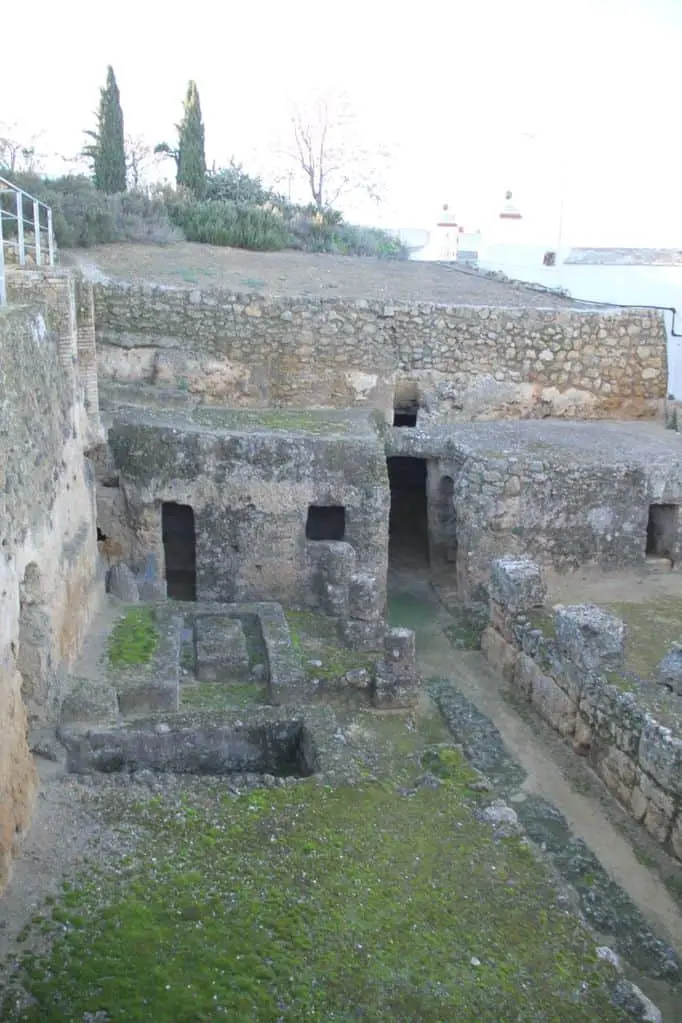 There are lots of stairs to climb down, down, down. And in a few places, there are niches in the rock, where the urns of whole families are still intact.
Also, you get a sweet view of the lush green plains below. Breathe it in!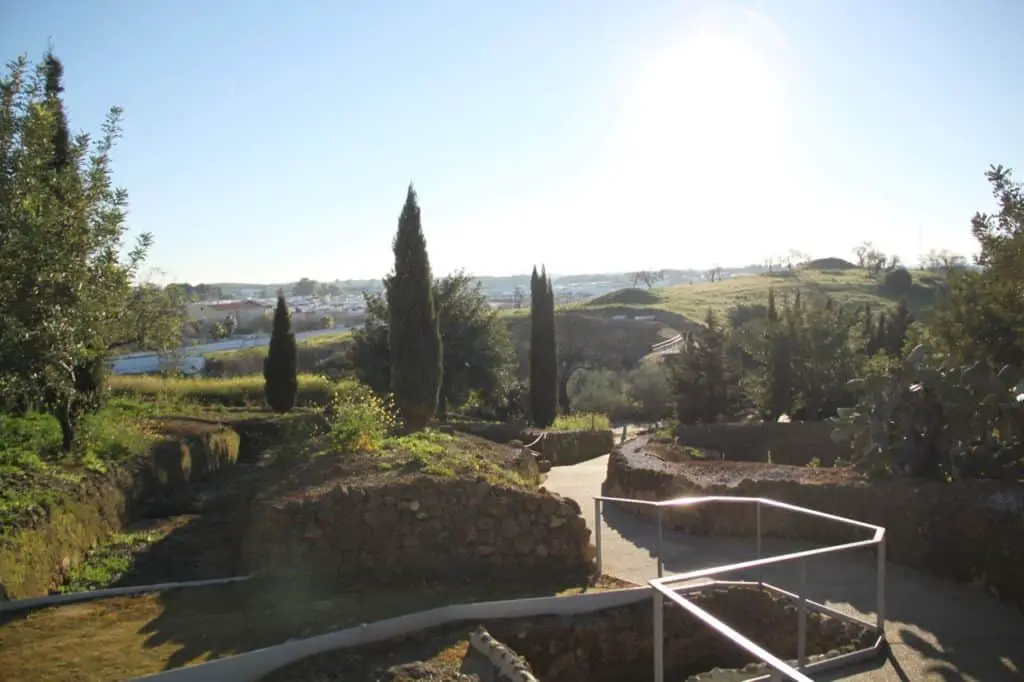 What do you think? Have you been here?