*This site contains affiliate links, which means I receive a commission when you buy. See my full disclosure.
Casa Amatller has one more reason to enchant modernist art lovers, who are seeking another experience of modernisme in Barcelona.
The lesser-known neighbor to the famous Casa Batlló, Casa Amatller invites visitors to Faborit, the "urban healthy coffee shop". For the stomach, Faborit serves sandwiches, salads, wraps, smoothies, coffee, and exquisite chocolate.
For the eyes, the curvaceous architecture, the industrial design, and the cozy lighting give this space a distinctive and at-home feeling.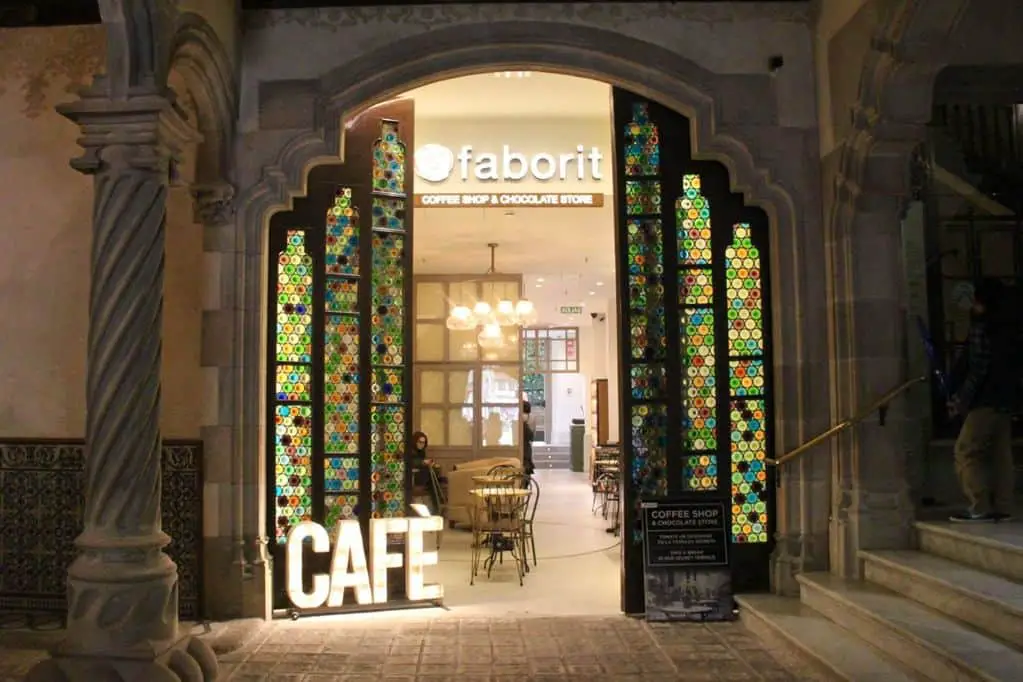 While Faborit has several locations throughout Spain, this establishment in Casa Amatller is unique. They've specially designed their space to preserve the modernist spirit of the Casa Amatller, maintaining the layout and history.
At the entryway, the stunning pendant lamp and the small, round marble tables whispered to me. It said, come in and have a drink, por favor.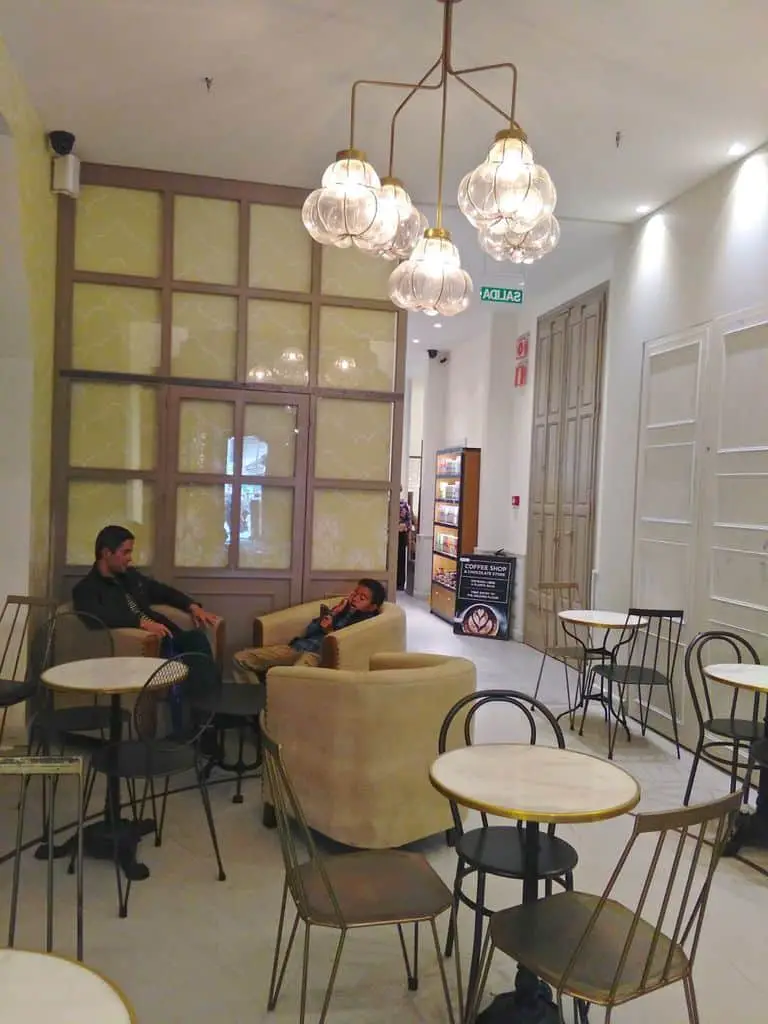 The floor area of the shop was formerly part of the residence of Antoni Amatller, the chocolatier of Chocolates Amatller himself. It includes the servants' quarters, the old garage, and the kitchen.
As seen below, part of the dining area includes a huge table to share. And check out that carbon stove. And the marble backsplash and sink. Fawwwn….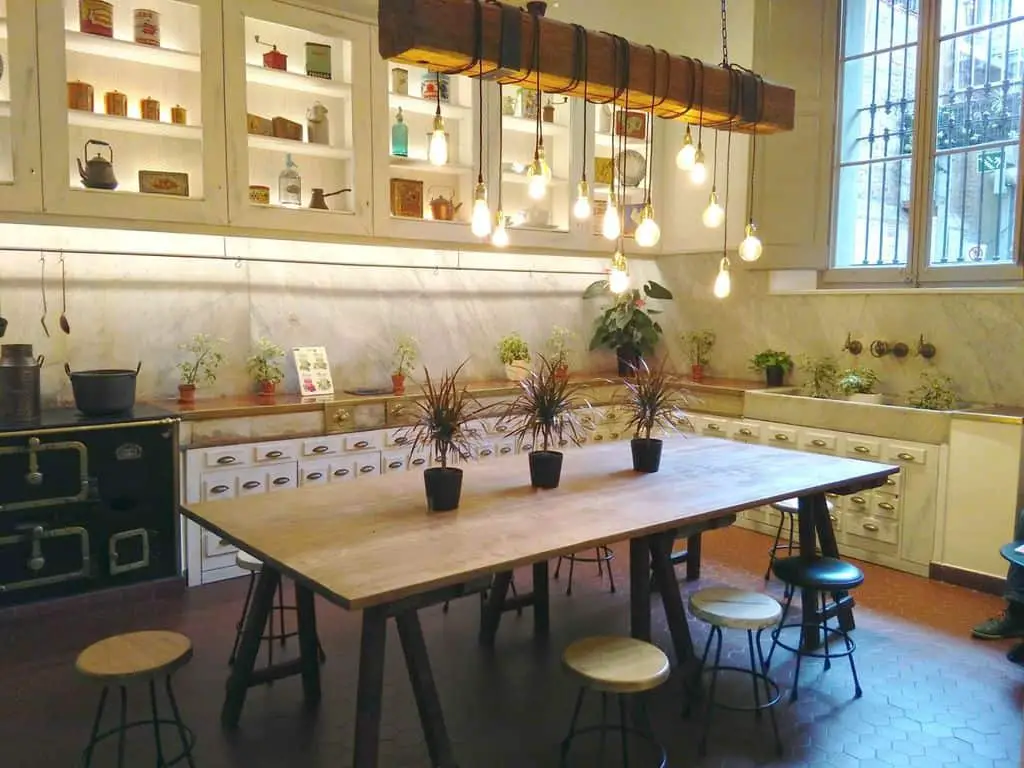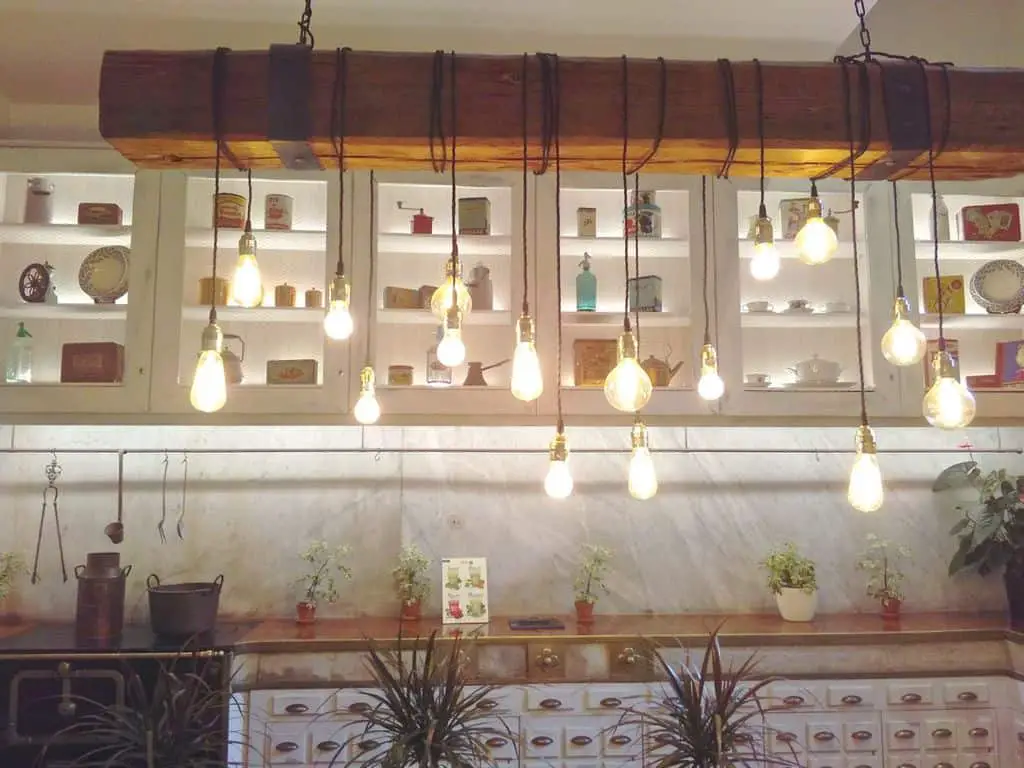 Faborit offers a light, healthy menu like salads and fresh juices, often preferable to the heavy bocadillos de jamon and cerveza.
Or just a having a coffee with a friend isn't so bad, either.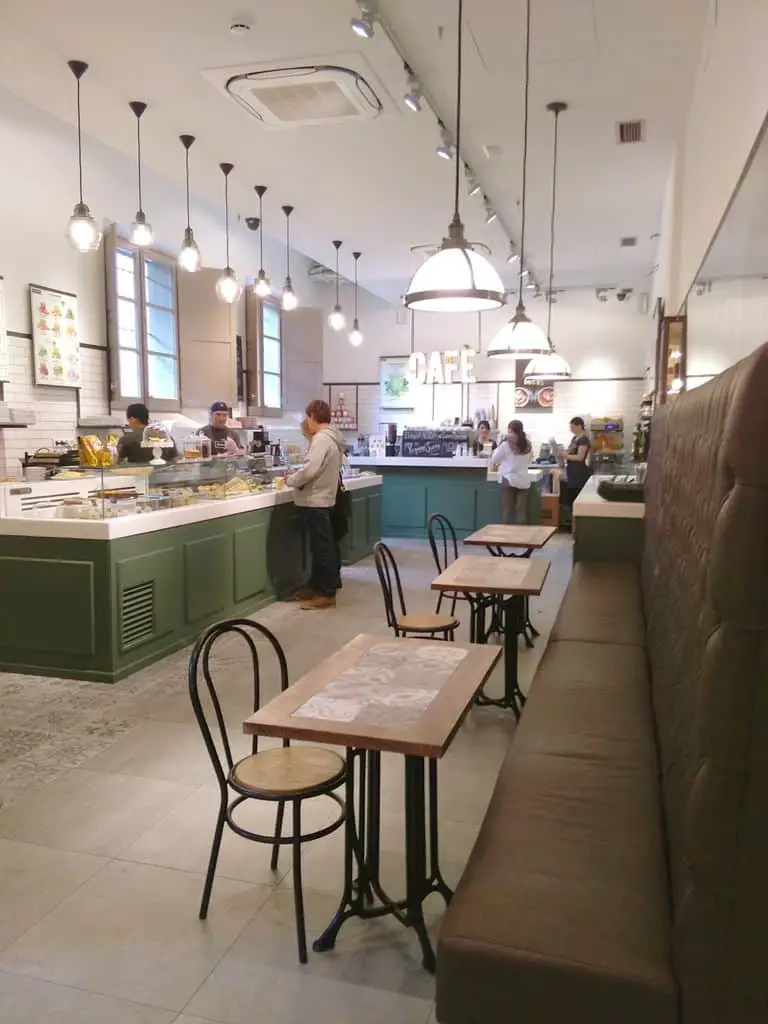 The refreshing terrace is where you can catch a breather and watch wandering tourists ogle at the rear facade of Casa Batlló next door. And the vertical garden is a nice touch. Free wifi, too.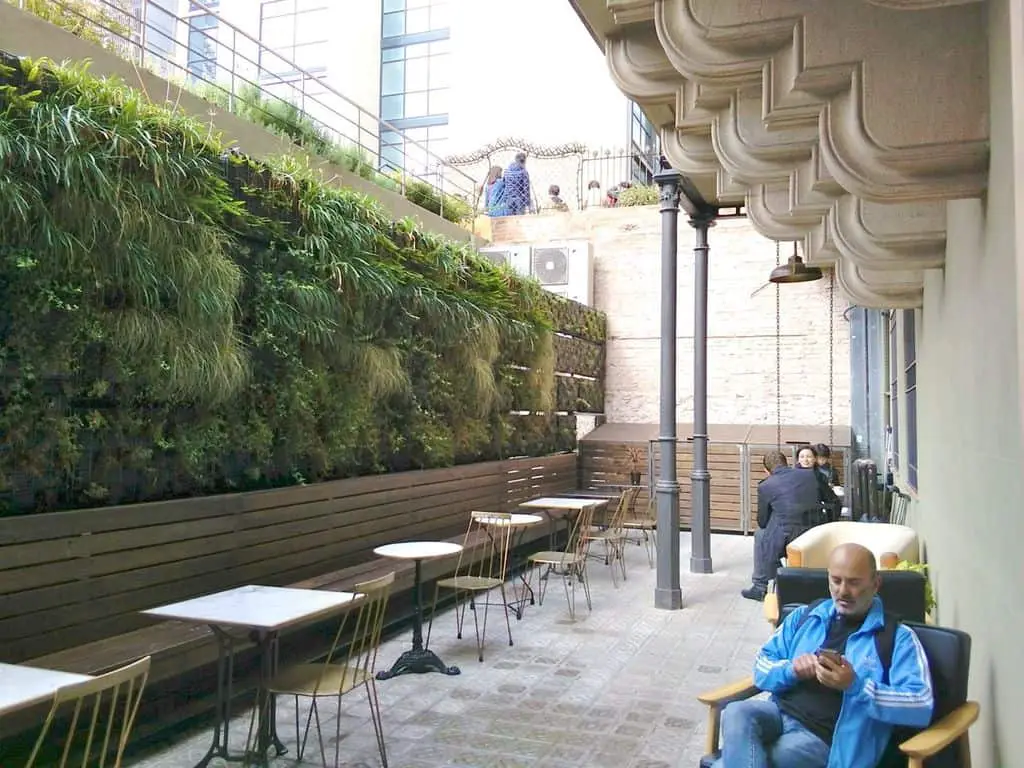 In the Faborit store, the oh-so-pretty product design and packaging seduce chocolate and design aficionados.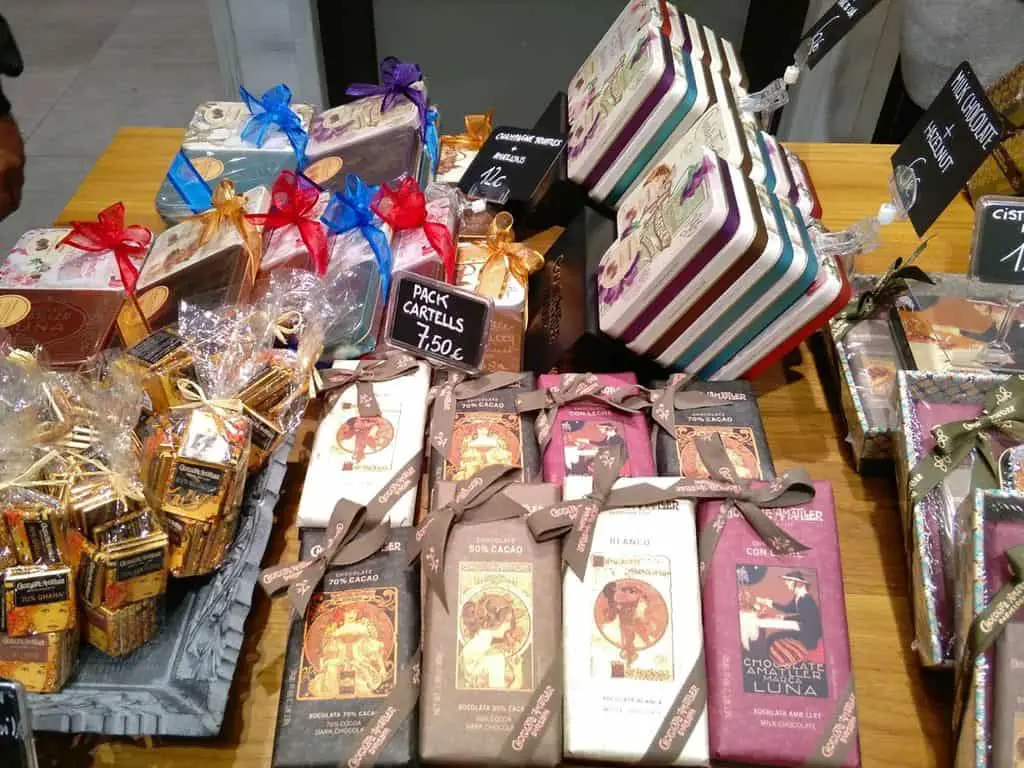 We took home some exquisite souvenirs — a box of Amatller chocolates filled with marc de cava — that is "the result of the distillation and further aging of certain elements of the grape used to make cava." Touché.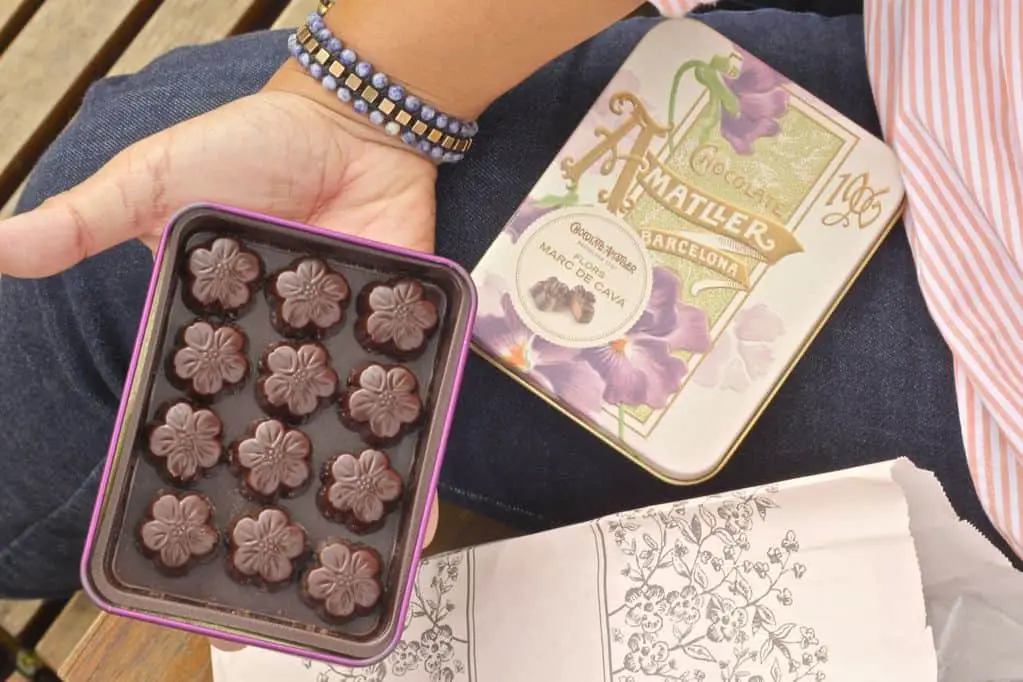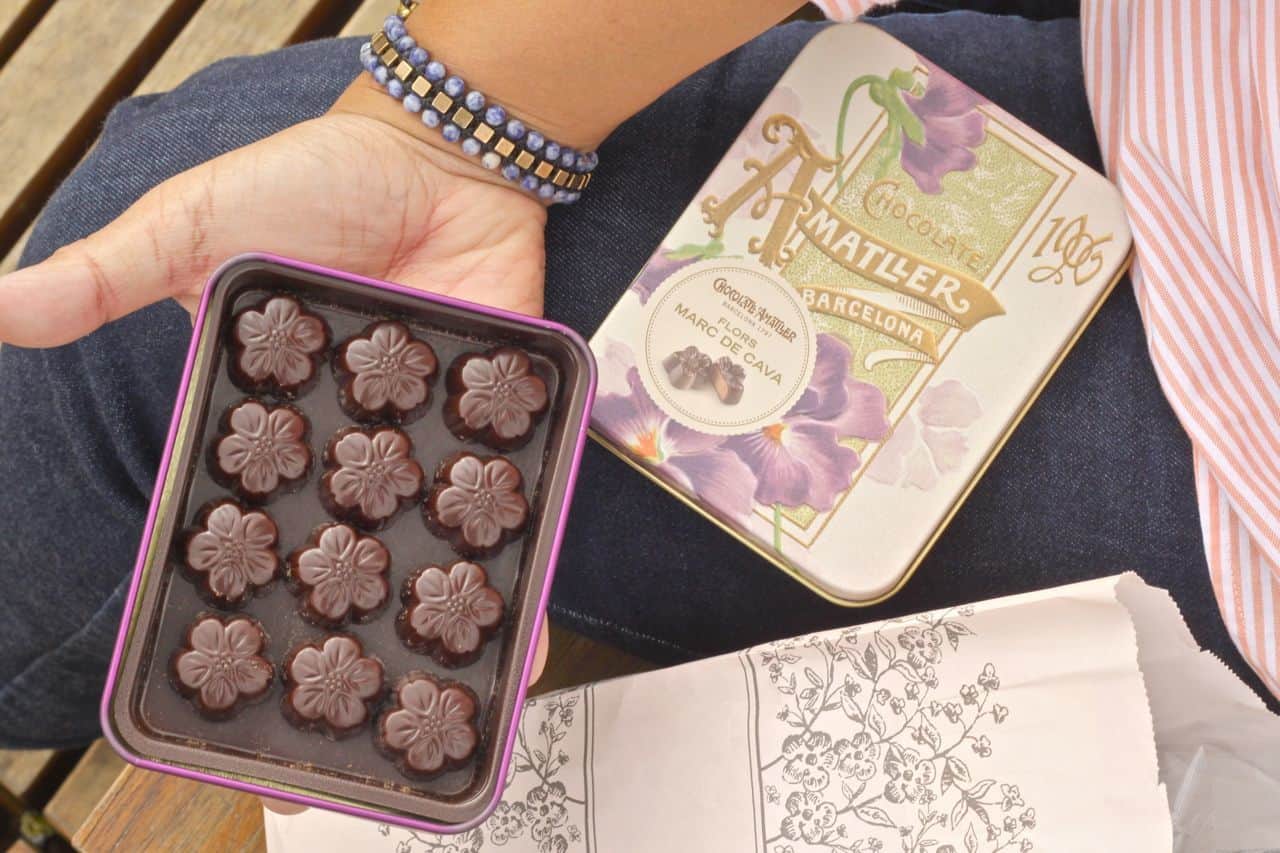 Who would enjoy coming to Faborit?
Perhaps modernist design enthusiasts, health nuts, sandwich eaters, chocolate lovers, locals, tourists, and anyone who has a pulse.
More information
Faborit Casa Amatller
Passeig de Gràcia, 41
Barcelona 08007
Have you been to Faborit? Do you think you'd come here?