*This site contains affiliate links, which means I receive a commission when you buy. See my full disclosure.
Get lost at the Parc del Laberint d'Horta
Parc del Laberint d'Horta is the oldest park in the city. Off the tourist radar, this park sits in the Barcelona neighborhood of Horta and extends over 55 hectares. It was built in 1791 but became open to the public in 1973. The park gets its name after its show-stopping feature: a green high-walled labyrinth for guests to get lost in.
And it's a-maze-balls. (What? It had to be said.)

Even though a labyrinth conjures up images of a fairytale storybook, everyone of all ages can break off a chunk of fun and adventure here. Yes, even you can imagine yourself to be Alice getting lost in her own woodland wonderland.
Apart from the labyrinth, the park also has a large playground, an outdoor/cafe bar, picnic areas, statues, a quiet stream, and gorgeous landscaped gardens to fawn over. If you're intrigued, plan on spending at half a day here to really enjoy it. And if you go on a Wednesday or Saturday, it's FREE!
Below is one of the most stunning spots of the park, often called on Pinterest, the "moongarden". But I seriously think someone invented this dreamy unicorn name. ¯\_(ツ)_/¯
It Catalan, it's actually called "Jardí dels Boixos" (boxwood garden). Sadly, it's off-limits to visitors (womp womp). If you want a photo of it, you'll have to squeeze your phone through the gates as I did, too. Because it's part of another premise, which is closed.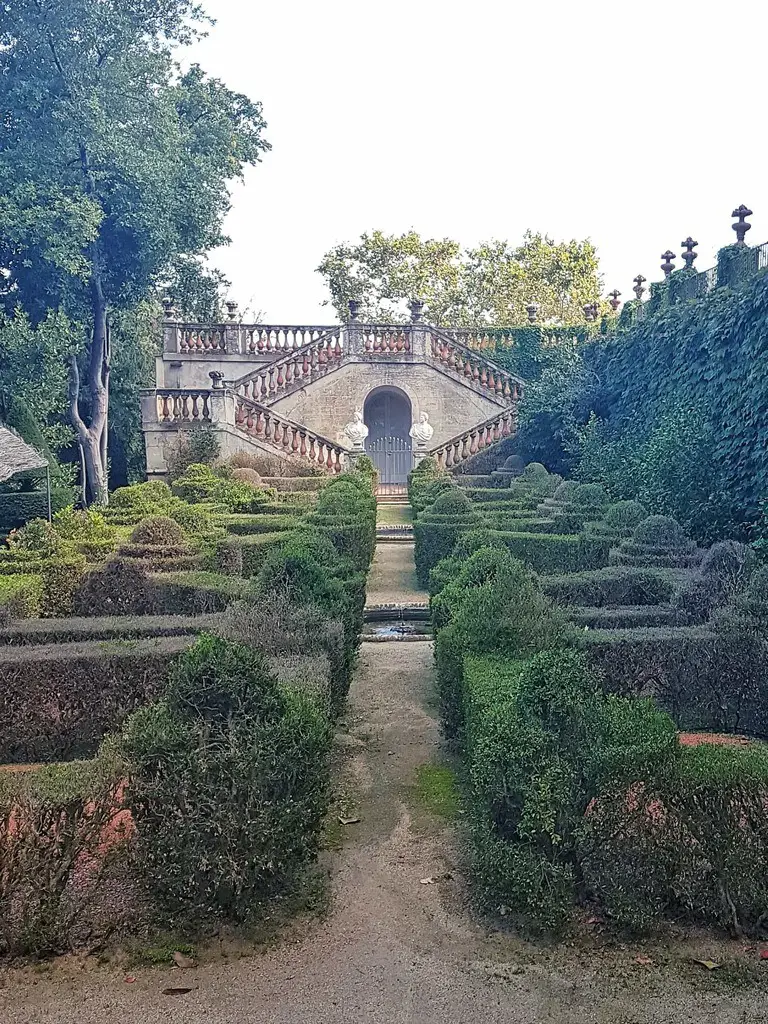 The Labyrinth
At the entrance, you'll find a frieze of Greek legend Minos awaiting Theseus. After that, be prepared for the twists, turns, and dead ends, oh my!
Of course, kids love a mind-boggling maze to run in. But it's romantic for couples, too. Lovers, you can stroll through hand-in-hand with your honey, lose yourself between the hedges, and in each others' eyes. Awww…..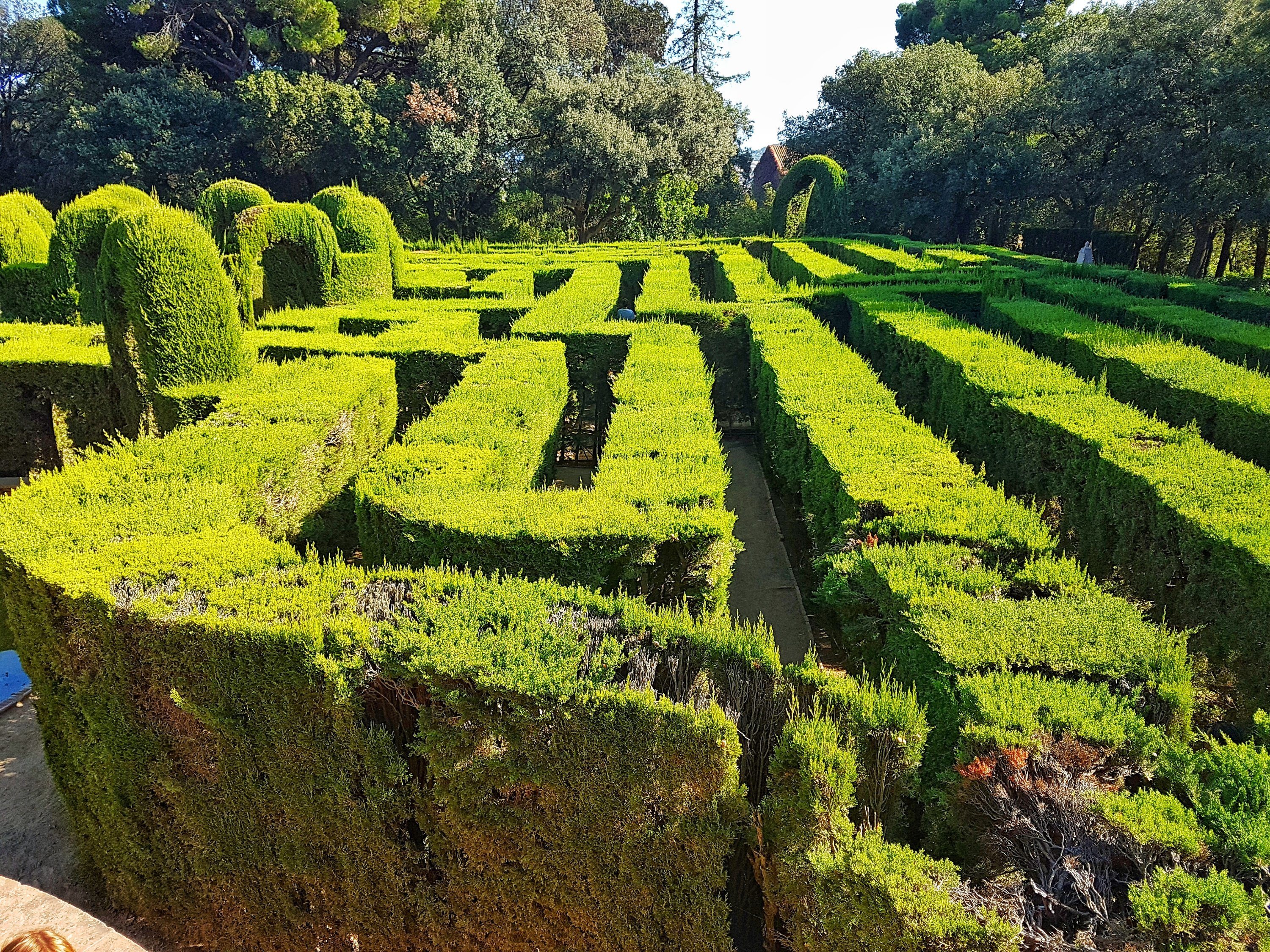 The objective of the labyrinth? Arrive at the dead center. When you do, you'll find a statue of Eros, the god of LOVE.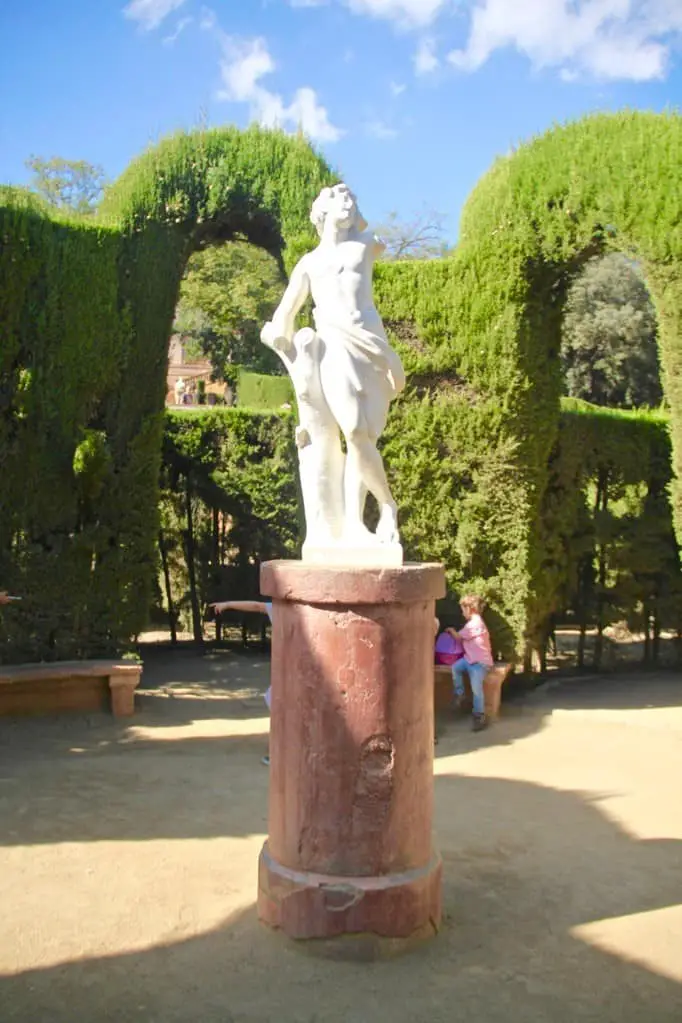 Now that you've found Señor Amor, you still have to find your way outta there. So, the fun is NOT OVER, my friends. Twist, turn, hit a dead-end, backtrack, and snicker. Then find your way to this fountain.
After that, you can climb the steps to another pavilion that overlooks the labyrinth. Then, with your honey, poke fun at people getting lost below.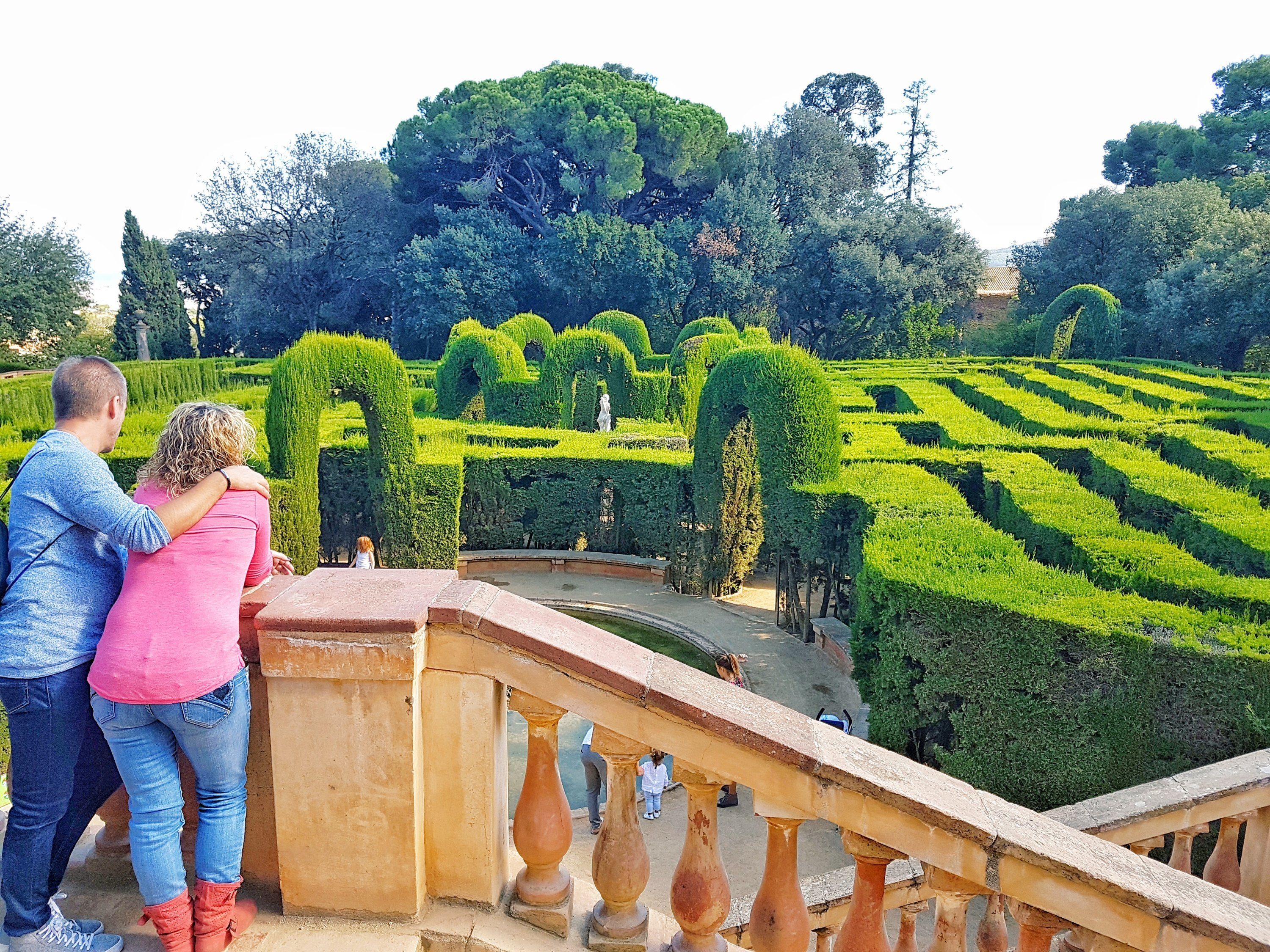 Now, why hasn't anyone filmed a movie here yet?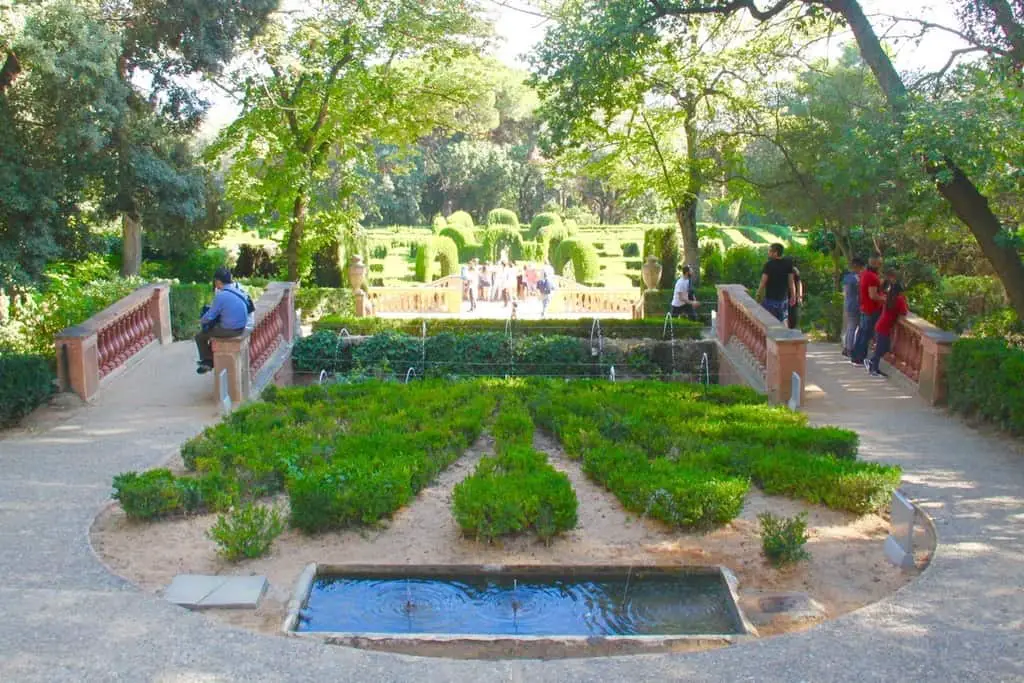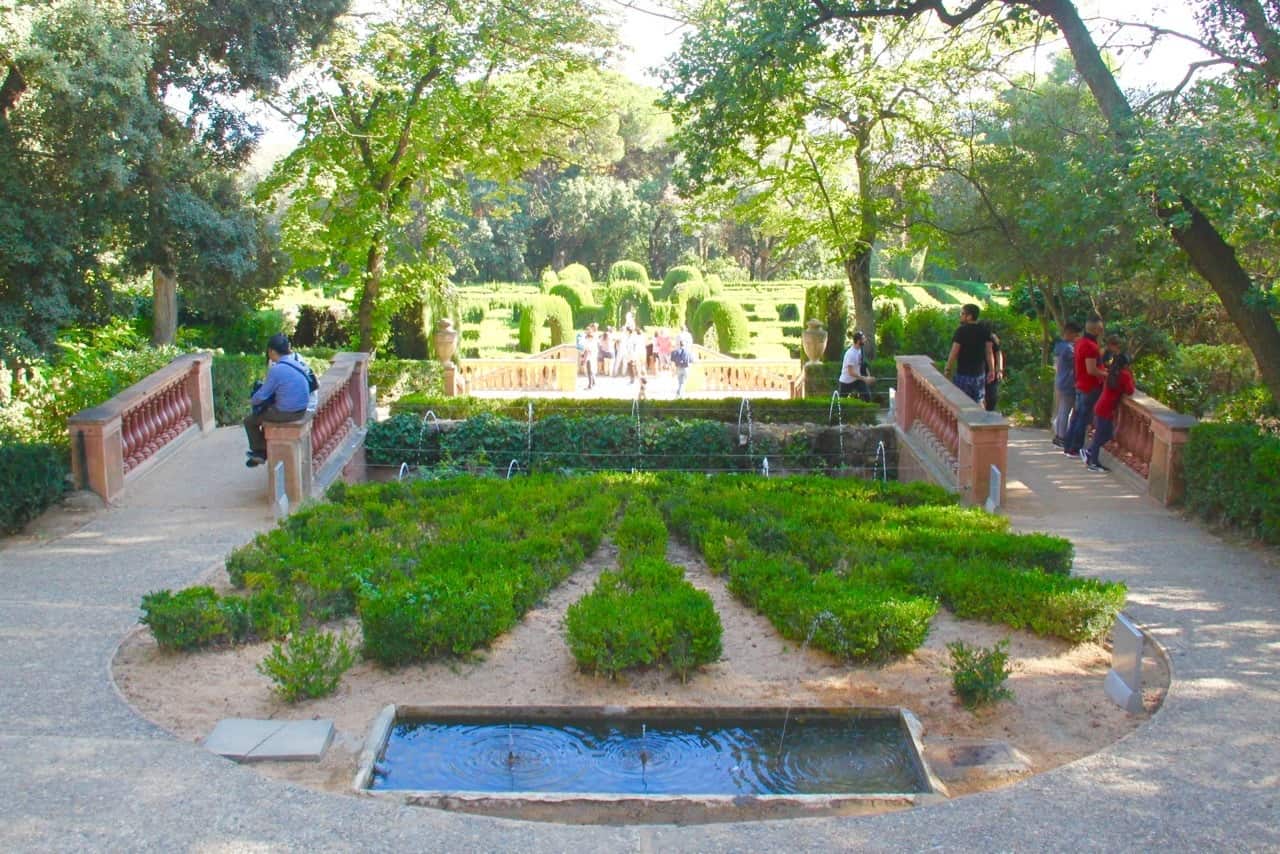 If you continue climbing the steps up, you'll reach the top terrace. Behind it you'll find another peaceful pavilion with a pond, which is dedicated to the nine muses. You may even spot a fish or seven.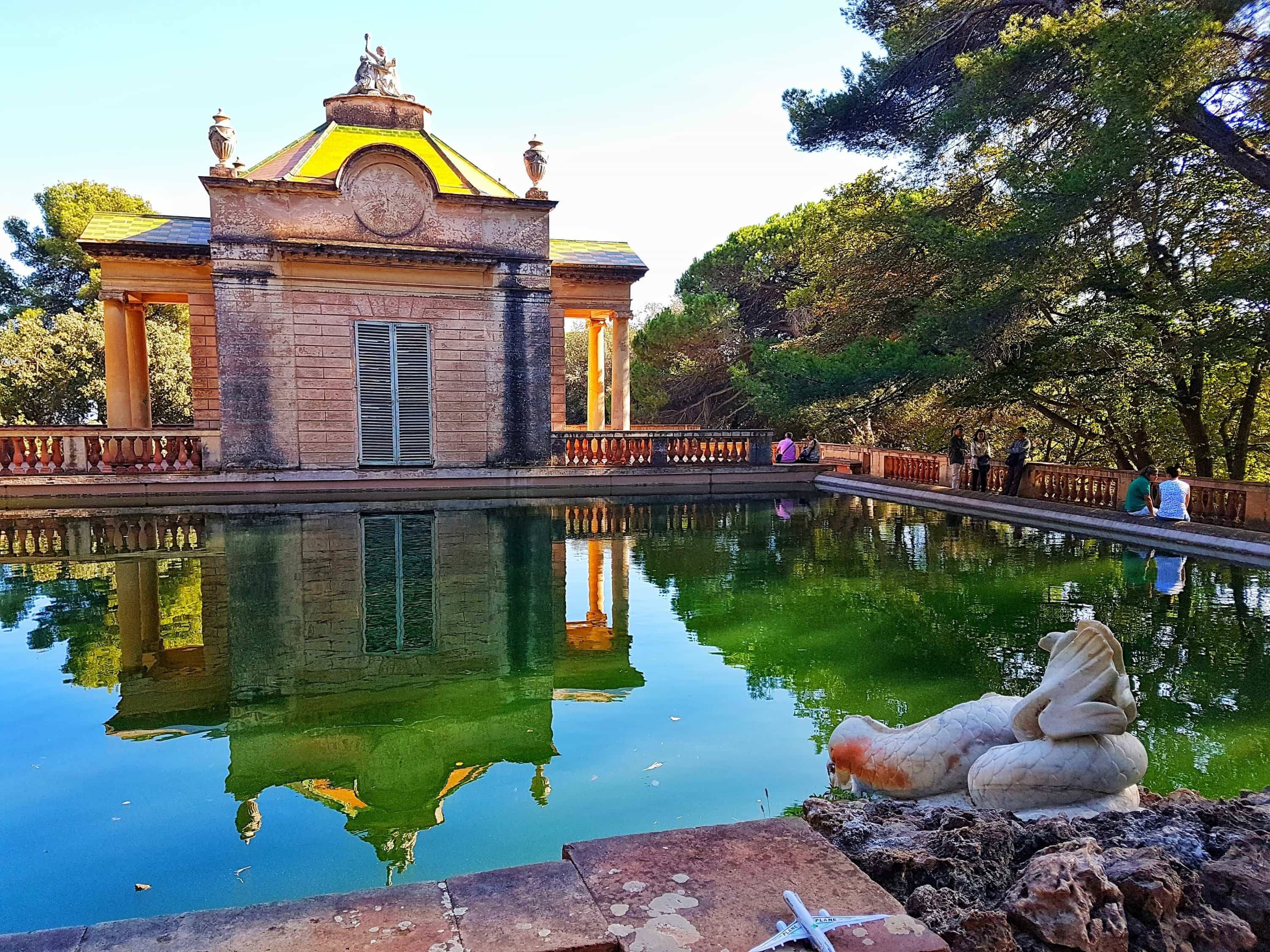 More Rough-and-Tumble at the Playground
I can't forget the kids now. The Parc del Laberint d'Horta has a large playground: climbing ropes, bridges, bouncy things, and spinny things. It's good for ages 2 to pubescent "I-don't-care-WHATEVER" age.
The playground is surrounded by green grass, trees, benches, and an outdoor café. It's an ideal spot if you want to have a picnic here under the shade. Or you can have a coffee at the tables and watch the kids romp nearby.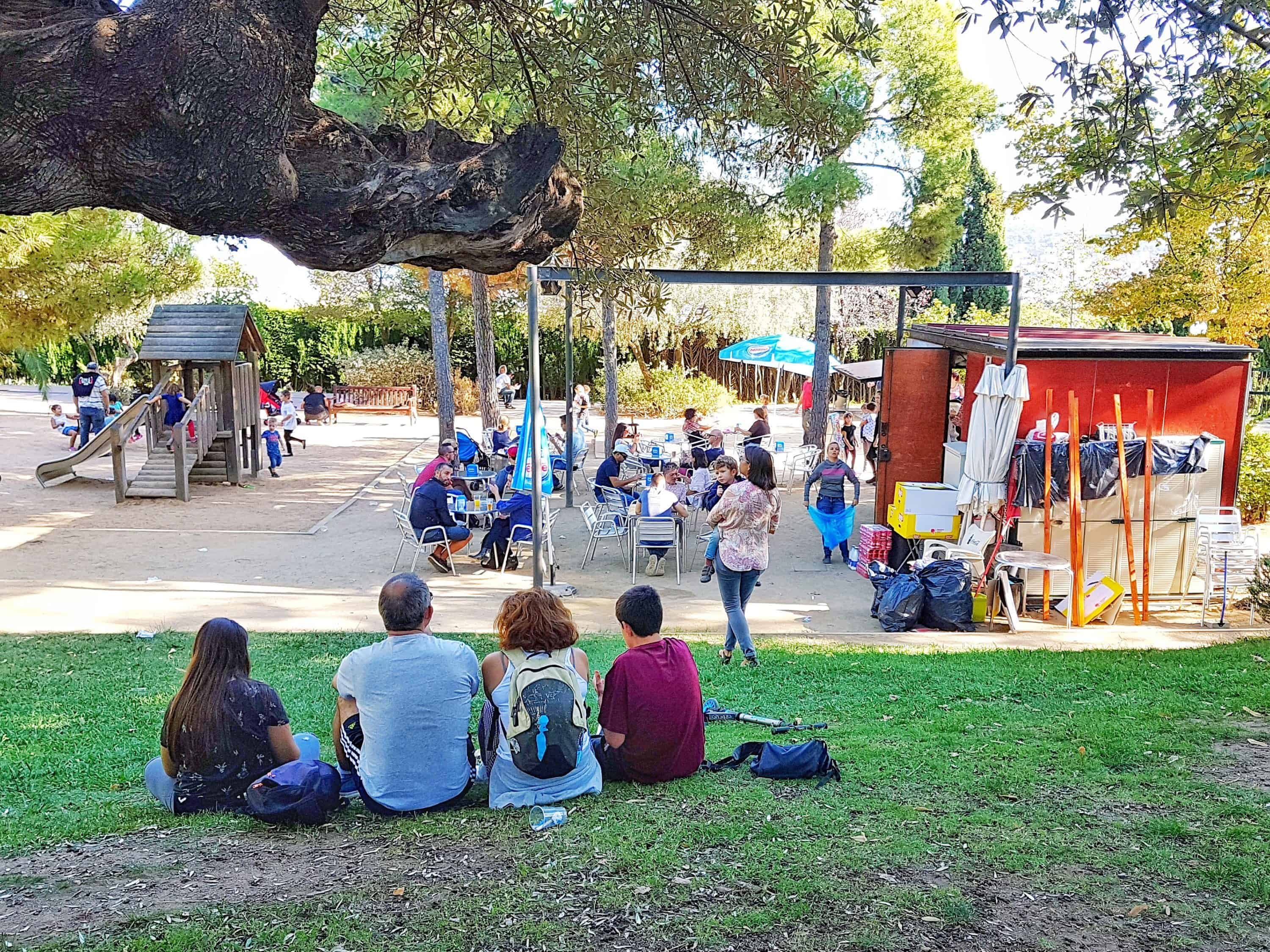 Tips for visiting the Parc del Laberint d'Horta
You won't have to worry about overcrowding. Unlike Barcelona's city center, this park doesn't have the masses of visitors like Park Guell or Park Ciutadella.
It's not the most stroller-friendly park, so be prepared to flex your muscles. It's separated into three terraces. To go up to the labyrinth, you'll have to schlep your four-wheeler up the steps.
You can avoid the steps to the entrance. To enter through the main entrance, you have to climb about 50 steps. Look to the right. Walk up the ramped street (Carrer Germans Desvalls), and there's a small entrance to the left.
Bring a picnic lunch and a blanket. On a warm day, it's a perfect place to sit on the lawn and watch the kids play and fight.
Parking your car is easy on weekends. If you're taking the car, you'll find ample parking spots in 4 different parking lots on Carrer Germans Desvalls. See the map below.
If you like this place, check out other unusual things to do in Barcelona!
More Information
Passeig dels Castanyers, 1, 08035
Barcelona
Metro: L3, Mundet
Bus: 27, 60, 73, 76, B19
Opening Hours: 7 days a week, Wednesdays and Fridays FREE
Map of the Labyrinth Park
Have you been to the Parc del Laberint d'Horta? Do you think you would come here? Let me know!