*This site contains affiliate links, which means I receive a commission when you buy. See my full disclosure.
A bit quirky and vintage on the inside, El 58 on the Rambla de Poblenou is a laidback spot for tapas and drinks on any day. I came here for weekday lunch when it opened at 1pm, and the crowds slowly trickled in.
Don't even try asking for a neatly folded menu here. If you do, they'll bring you a large chalkboard that has a list of the tapas for the day. Think differently is my motto too.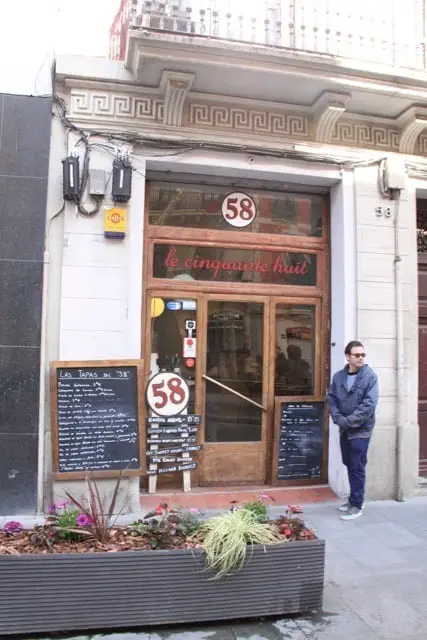 The guys that work here are busy and attentive. Comic book page-lined shelves are where the plates, glasses, and cutlery hang out. Ya pick up on this casual vibe?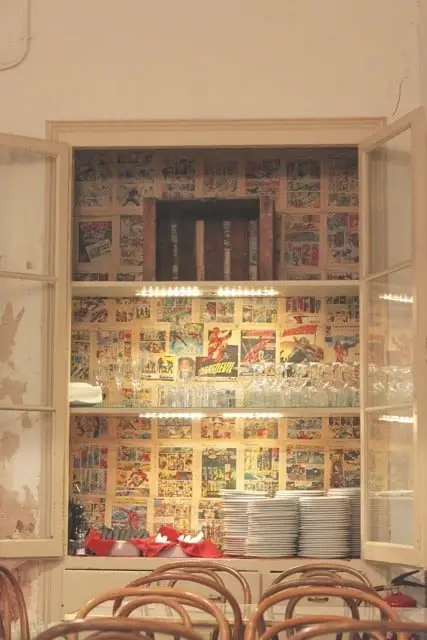 And we can't forget the faceless monkeys as the decor. They're just "hanging around" giving the restaurant that playful touch. (Hanging around, get it? I should do stand up.)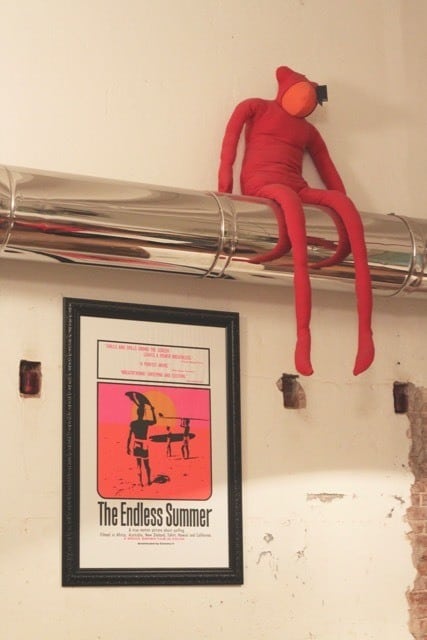 Playful but definitely hip.
El 58 is equally as cool during the evening as it is at night. They're known for their vermouths, or vermuts, and wine list. Alcohol lovers welcome!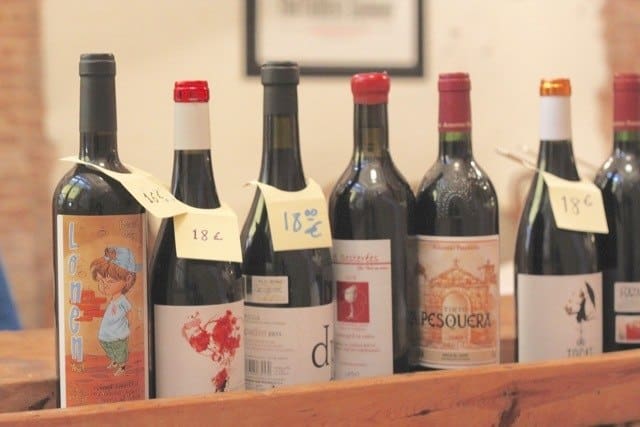 The salad was delicious. The hummus with the chips…GOD. SO. GOOD. The chips were lightly fried and oh-so-crispy. We licked that up in seconds.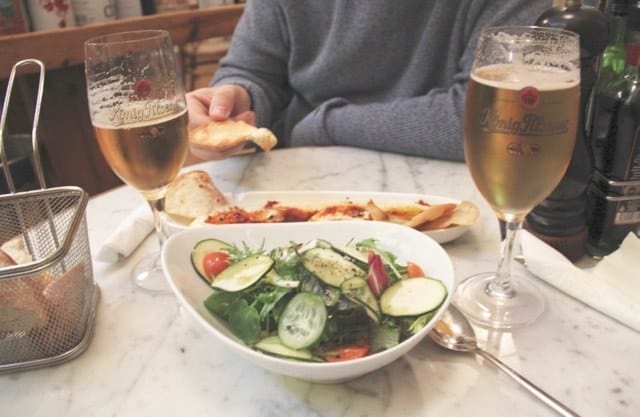 This dish seafood stew with peas packed a punch in flavor. The serving size seemed small at first (I'm American), but it was super filling! I was full!

My husband left with love in our hearts and in our tummies.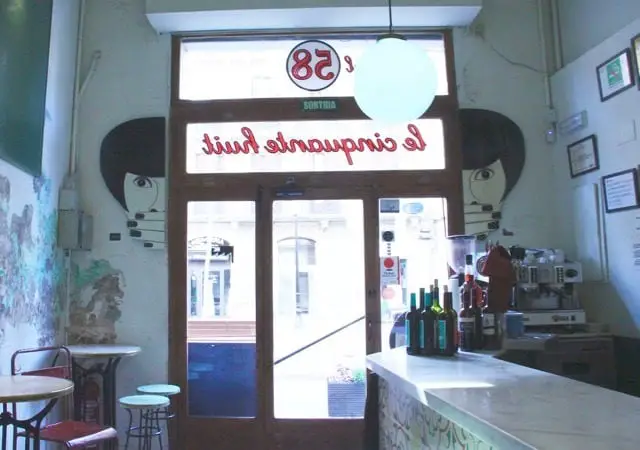 Prices are great for the quality of the food you get. You'll get tapas that aren't all fried and slightly off-traditional but DELICIOUS!
I recommend coming here if you also want to avoid the tourist-ridden center. (Although Poblenou is getting more and more tourists every day!)
El 58
Rambla de Poblenou, 58
Have you been here? Talk to me!