*This site contains affiliate links, which means I receive a commission when you buy. See my full disclosure.
Federal Cafe in El Gotic works a modern vibe.
Two Australian guys, Tommy Tang and Crick King, opened its doors just last year after the success of the first location in Sant Antoni.
Apparently, they've got business smarts + remarkable taste — they started a buttload of cool companies and seem to be taking over Barcelona, including Papabubble and Cloudstreet Bakery. They also own the most beautiful, eclectic home in all of Barcelona <–where the hell is this?!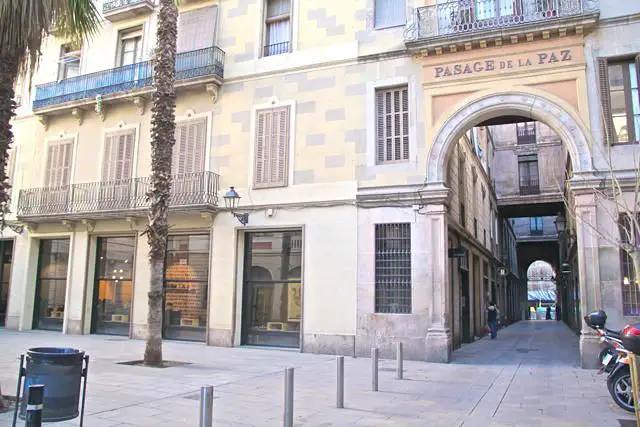 The coffee place / restaurant is in a not-so-busy area of the Gothic Quarter by the beautifully-signed alley, Pasage de la Paz.
It's got a stylish, minimalist interior, popular with both locals and internationals. At 3:30pm, some people have just eaten their lunch, while others have their laptops open, brainstorming the Next Big Thing.
Kind of like a place where entrepreneurs chill to take a break after doing some live streaming on Periscope. (Are people into that here? Not sure.)
You can choose to sit along the large windows where the light beautifully enters.
Or you can jive with the student intellectuals, digital nomads, freedompreneurs, and growth hackers at the center table. Seriously, they were very intensely working.
The room towards the back. It's thing is its modern, semi-industrial feel — exposed wooden beams and large windows.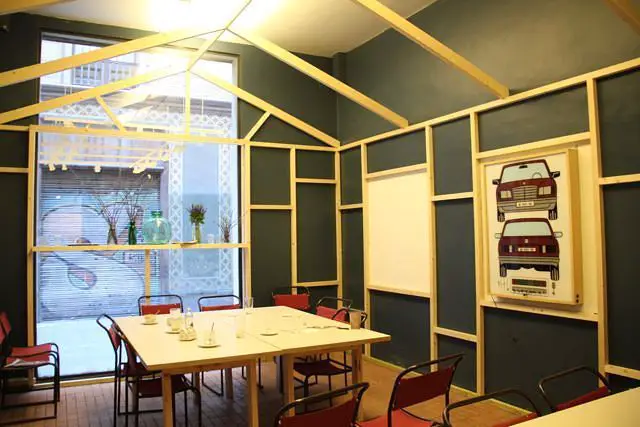 So, "brunch" has been a thing here in Barcelona for the past few years. And Federal Cafe is pretty much on all the "top 10" brunch spaces in the city. "Brunch" is loosely defined as the Anglo-Saxon lunch that's eaten around 11-12pm, typically of lighter fare. You know, stuff like greek yogurt with honey, quinoa with poached fruit and almond milk, or croissants with provolone and slow-roasted tomatoes.
All those purty foods you see on Pinterest.
Me — I was just looking for a cool place to have coffee. After all, its name is Federal Café, right?
A large neutral gray wall with touches of bold red and yellow to contrast.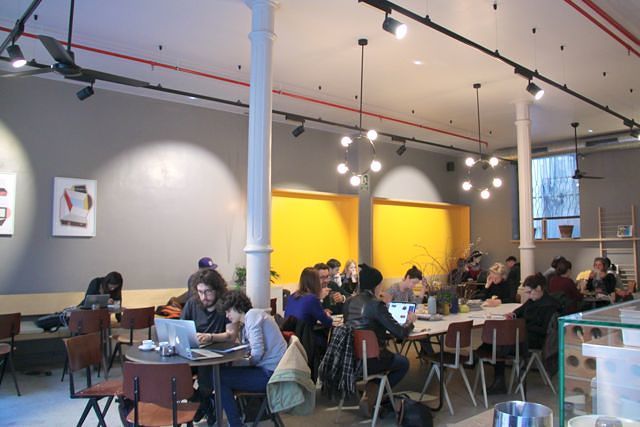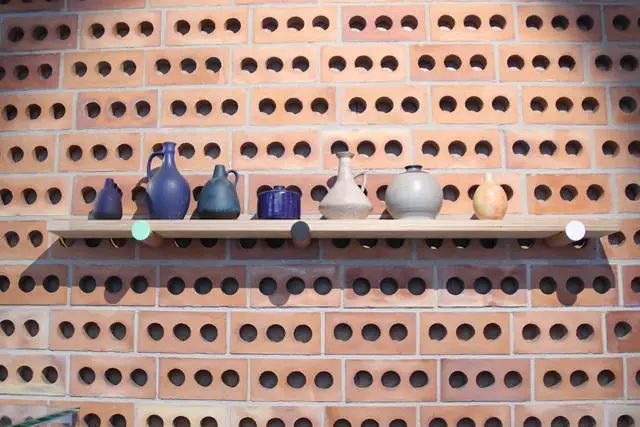 The desserts behind the glass looked pretty trés international too. No croissants made with lard or other Spanish pastries that always leaves a filmy taste in my mouth. 😛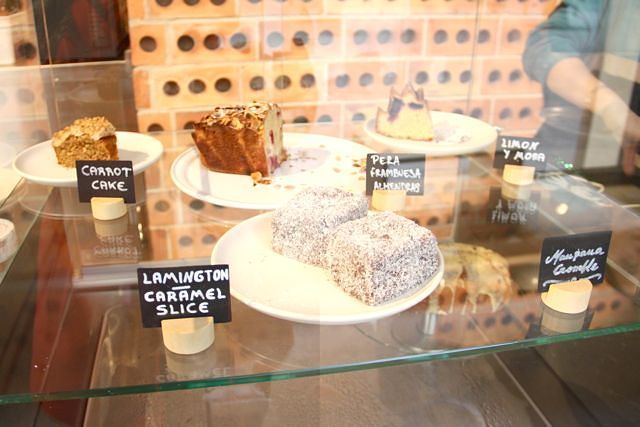 Federal Cafe is in El Gotic as the first franchise location. There's two in Barcelona, one in Madrid, and two more to open Valencia and Girona.
Worth a visit if you're looking for a place to read the paper, chill with friends, and imbibe in hipness.
More information
Passage de la Pau, 11
Are you a fan of brunch? Have you been to any Federal Cafe location before?