*This site contains affiliate links, which means I receive a commission when you buy. See my full disclosure.
Delicious Italian food in Barcelona? Oh, yes.
I had the pleasure of sharing some Mediterranean carbs with a few lovely ladies / Barcelona food bloggers at LeccaBaffi, a new Italian deli and shop in Eixample. The wonderful Sara Larsson of Appetite and Other Stories invited me for this delicious tasting.
I knew about meeting up here for a few weeks, but I kept forgetting the name. Once the owner, Mat, said that LeccaBaffi meant "lick the mustache", I never forgot!
Copper piping and gorgeous shelving at the storefront.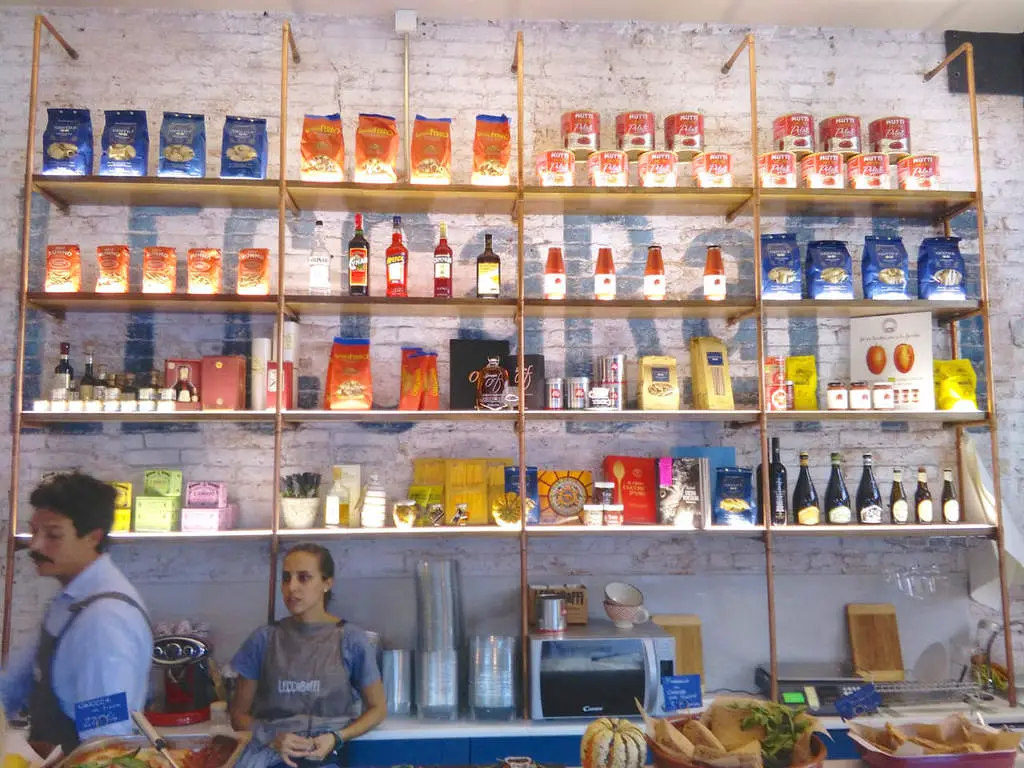 The ensalada quinoa was a delightful mouthful of whole-grain goodness.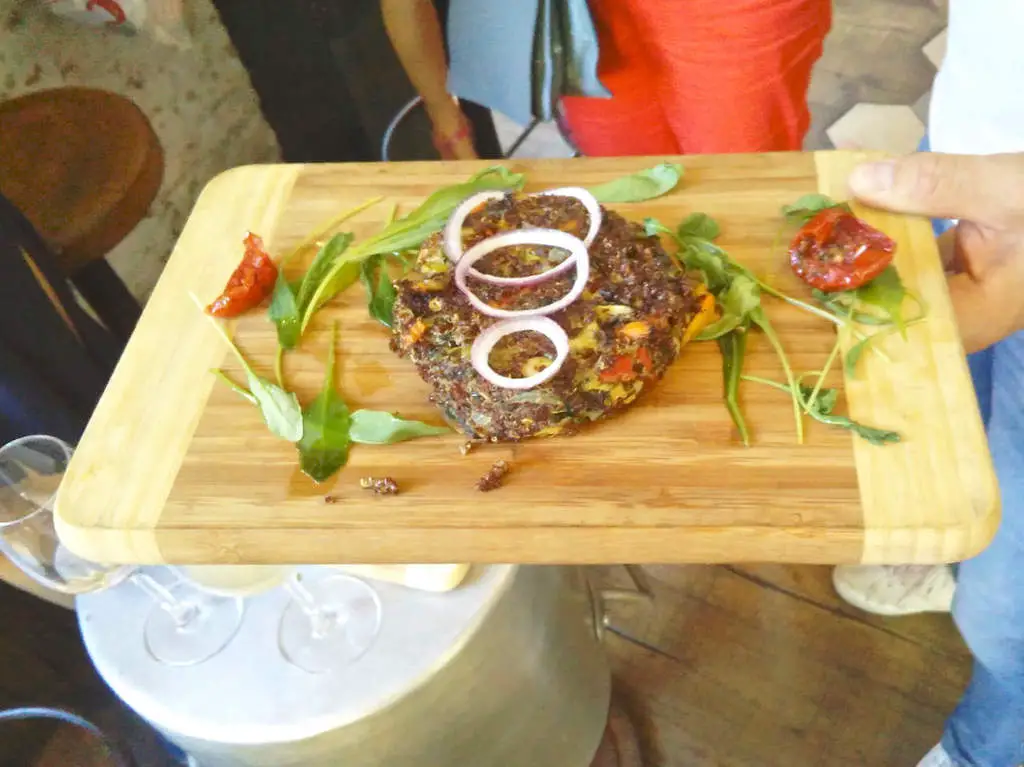 Pizza – how it should always taste.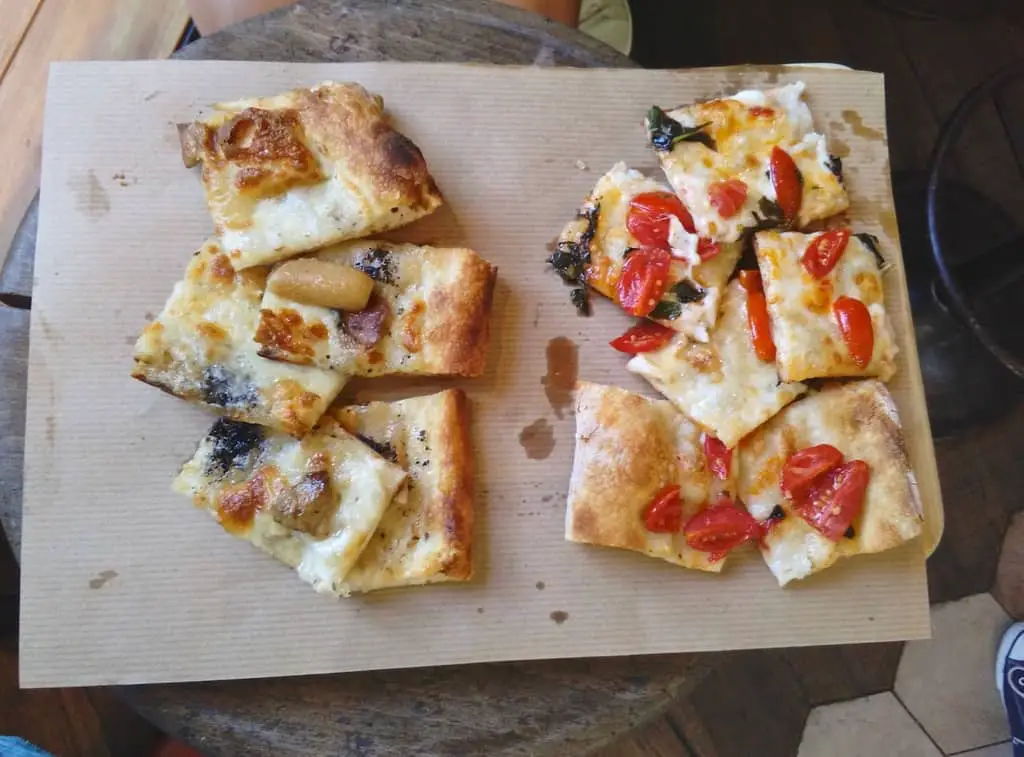 LeccaBaffi opened in July this year. Mat plans to open a full-service restaurant in March 2017.
The simple, stylish menu.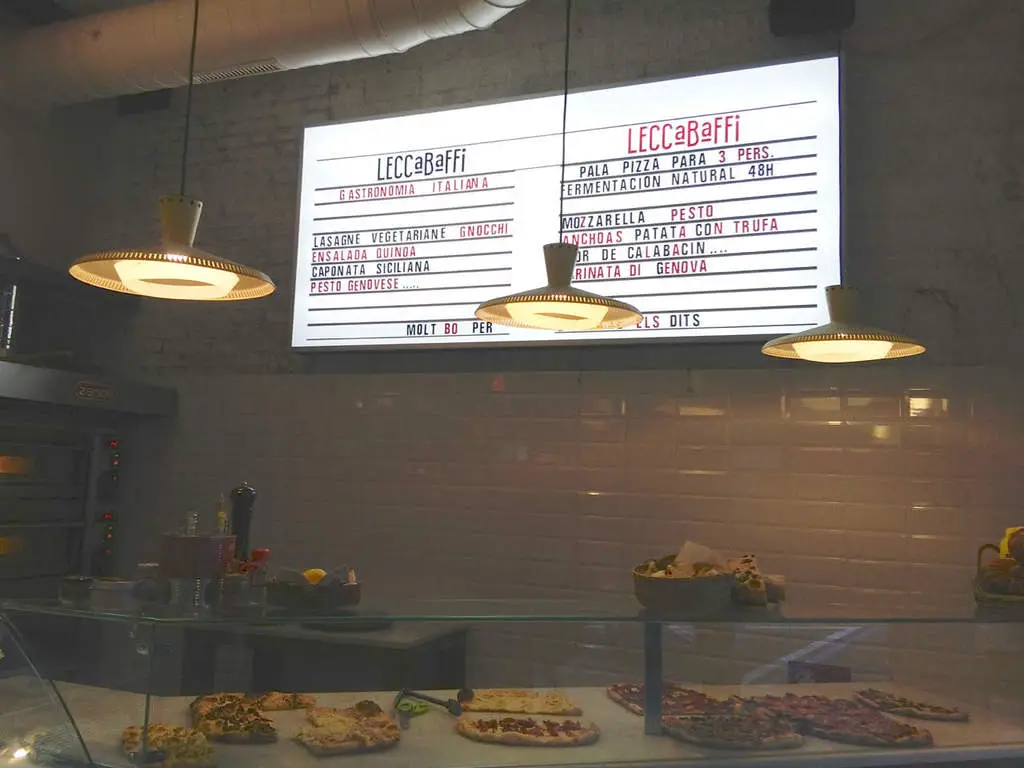 Soft mozzarrella with Italian deli meats.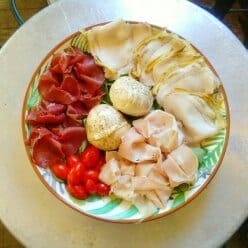 This was, by far, my favorite – the dessert! Panbriacone is "drunken sweet bread". It's a soft bread made with four wines and is oh-so-tender. While LeccaBaffi didn't make the panbriacone (it's made by Bonci), they did, however, whip up the heavenly mascarpone. And when combined together. Swooooon…..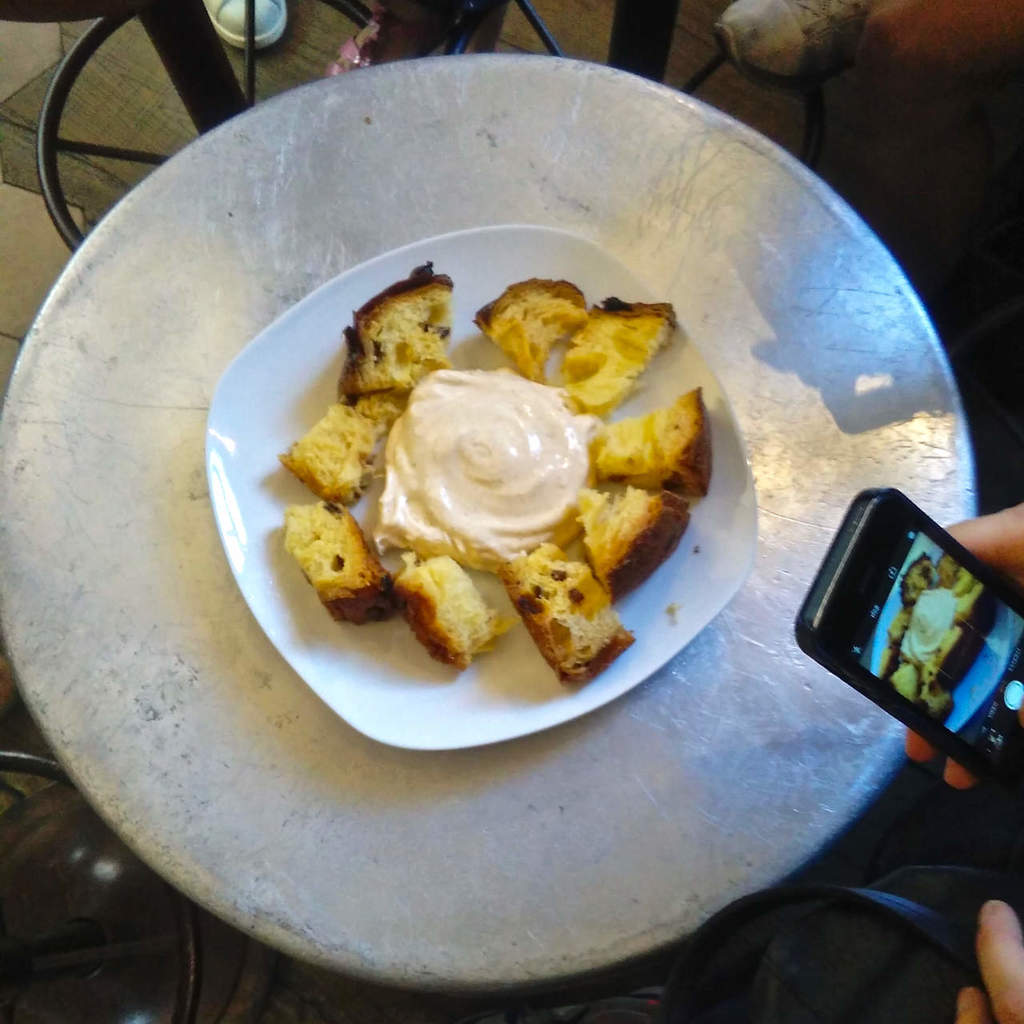 Lucikily, you can buy the Panbriacone in the shop! I would most definitely by the combo to impress my friends when I entertain at home 😉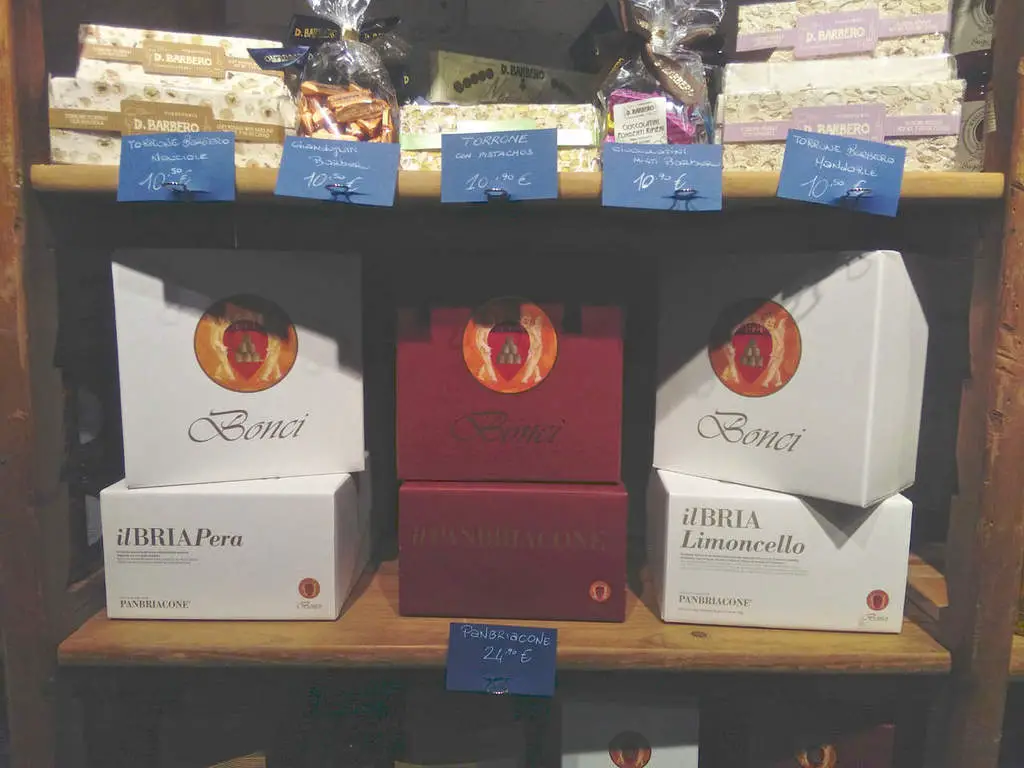 LeccaBaffi sits on a chamfered corner of València and Bailèn. Turn around, and you get this… (I love you, BCN.)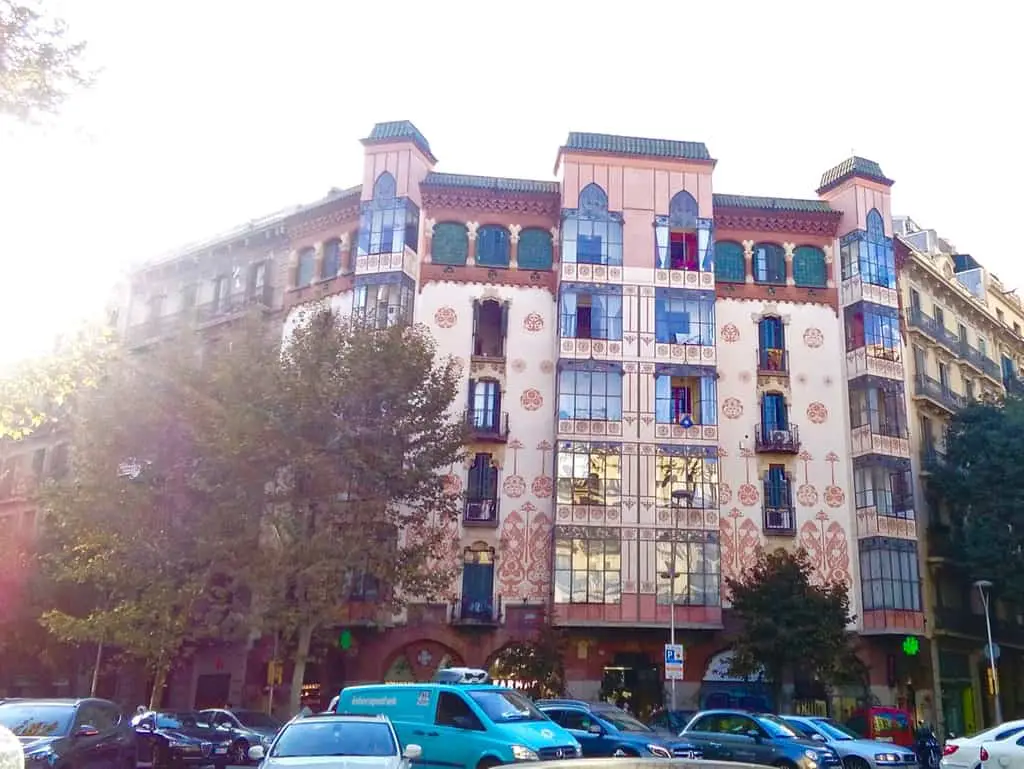 100% highly recommended. Stop by and get a taste, you won't regret it!
LeccaBaffi
Carrer de València, 341
08009 Eixample
Have you ever been here? What did you think?