*This site contains affiliate links, which means I receive a commission when you buy. See my full disclosure.
In Poblenou, locals love to shoot the breeze on the narrow pedestrian street, Carrer Marià Aguiló. They visit its restaurants and bars, chat with their neighbors, or stop to gaze at the storefront displays. Marià Aguiló is quite a long street with charming bookstores, shoe shops, wine shops, and a market hall.
It also has a handful of shops for kids, including Pedra Paper Tisora —  a toy shop with imaginative and beautiful toys.
You won't find famous-brand toys that you would see in Drim, the Disney store, or Toys 'R' Us. The toys here are high-quality, timeless and attractive. You'll find wooden balance bikes, handcrafted fairy mobiles, and brilliant glass marbles.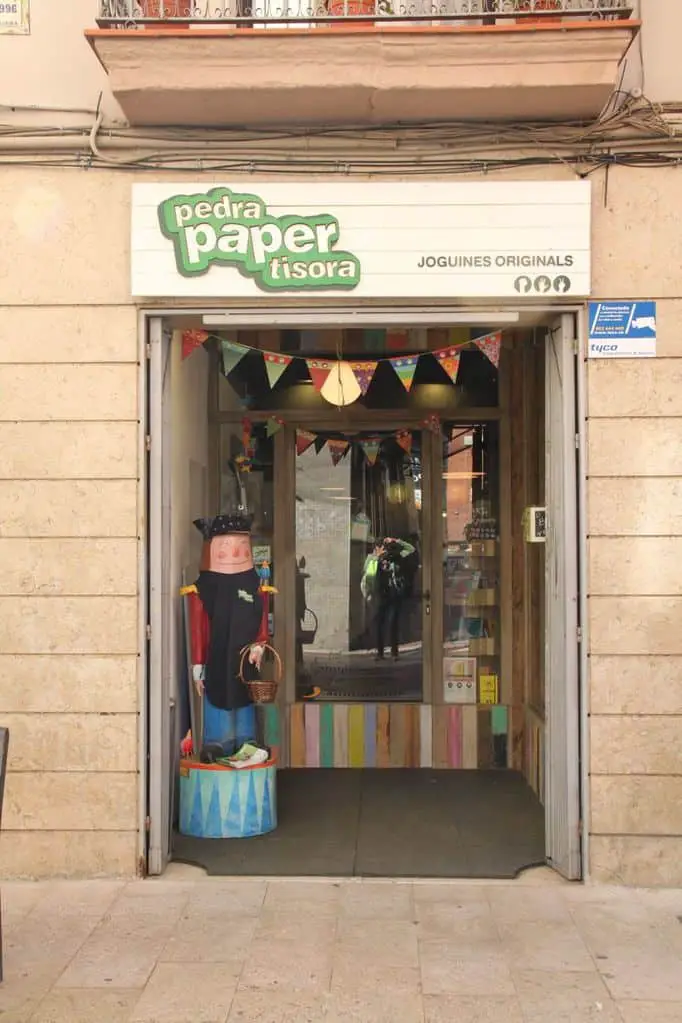 It's the aesthetic touches that draw you in, like this smiling figure made of papier-mâché at the entrance.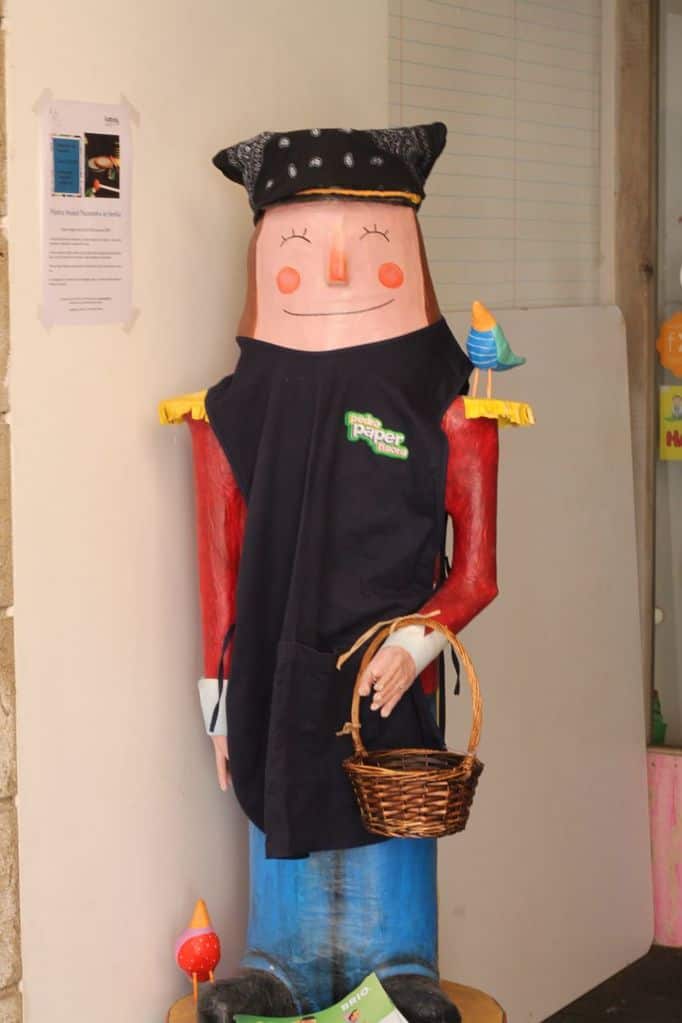 The name "Pedra Paper Tisora" translated from Catalan means "Rock paper scissors" —  you know, that simple and fun kids' game that you can play anywhere.
That describes the fantastic selection of toys here. They're simple, fun, and creative —  ones that spark the imagination.
Kids can relax, play, or read in a cozy corner in the back. This space is also used for occasional kids' workshops and events on Saturdays.
I came in to Pedra Paper Tisora looking for a gift for my nephew.
Laura, the owner, gave me lots of ideas for a kid his age. (Customer service: A+!)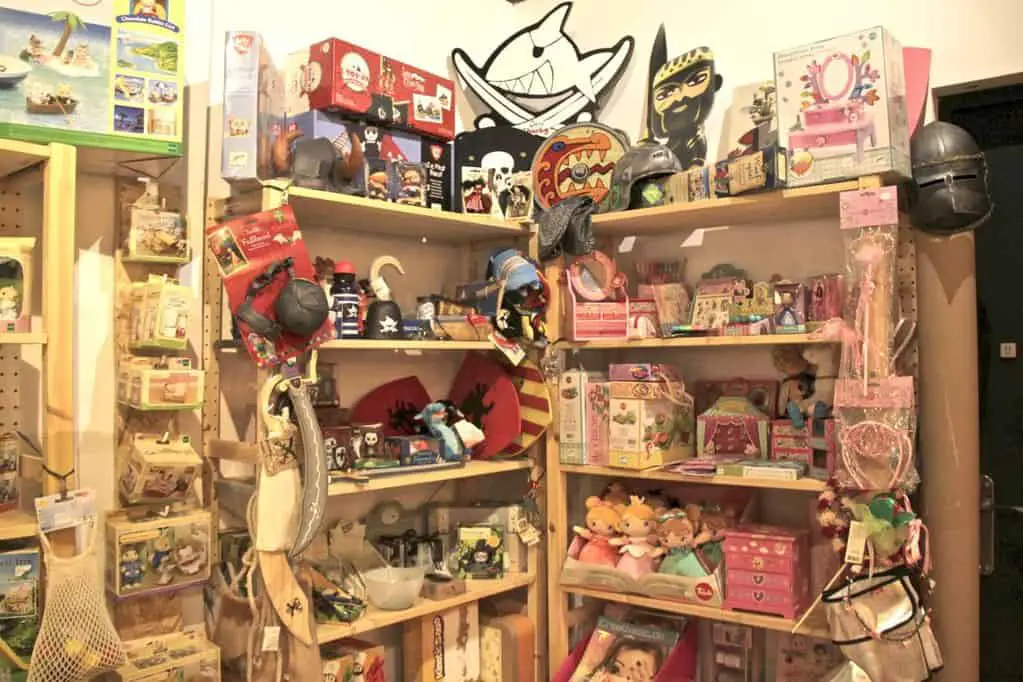 The bag selection is so cute. I've just noticed that the hooks are…wooden tops! How clever. No "Frozen" backpacks here, thank God.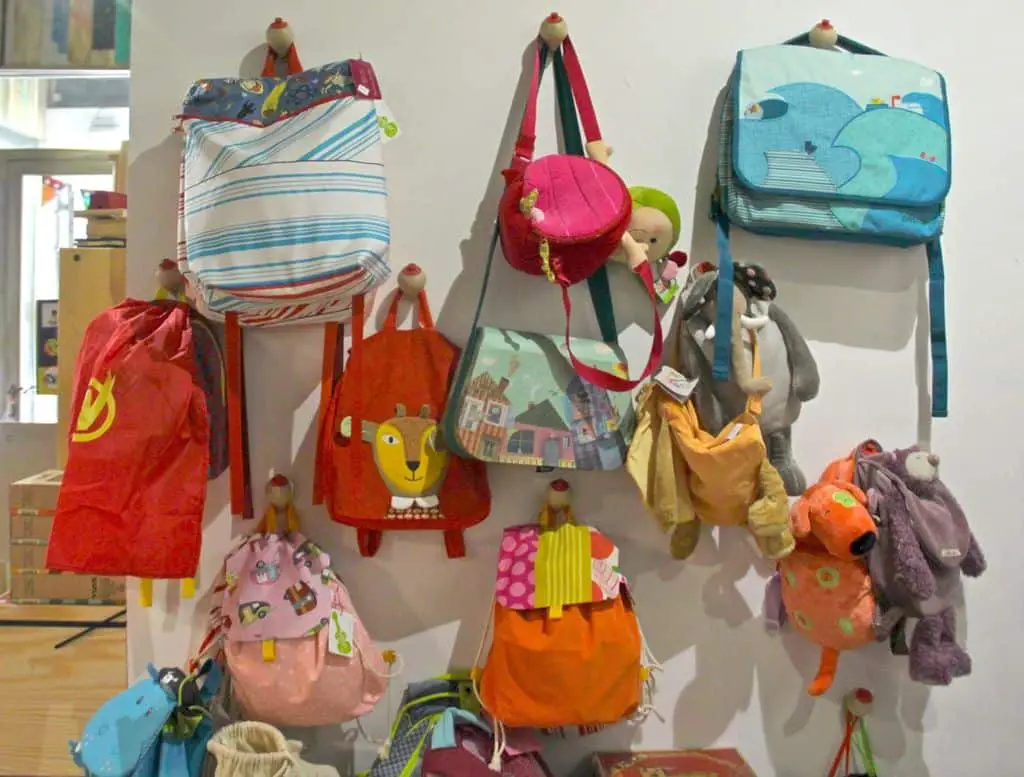 I love the design of these wooden circus strongmen that you can stack and balance. They're so lovely that I wouldn't mind displaying them in on my living room shelf.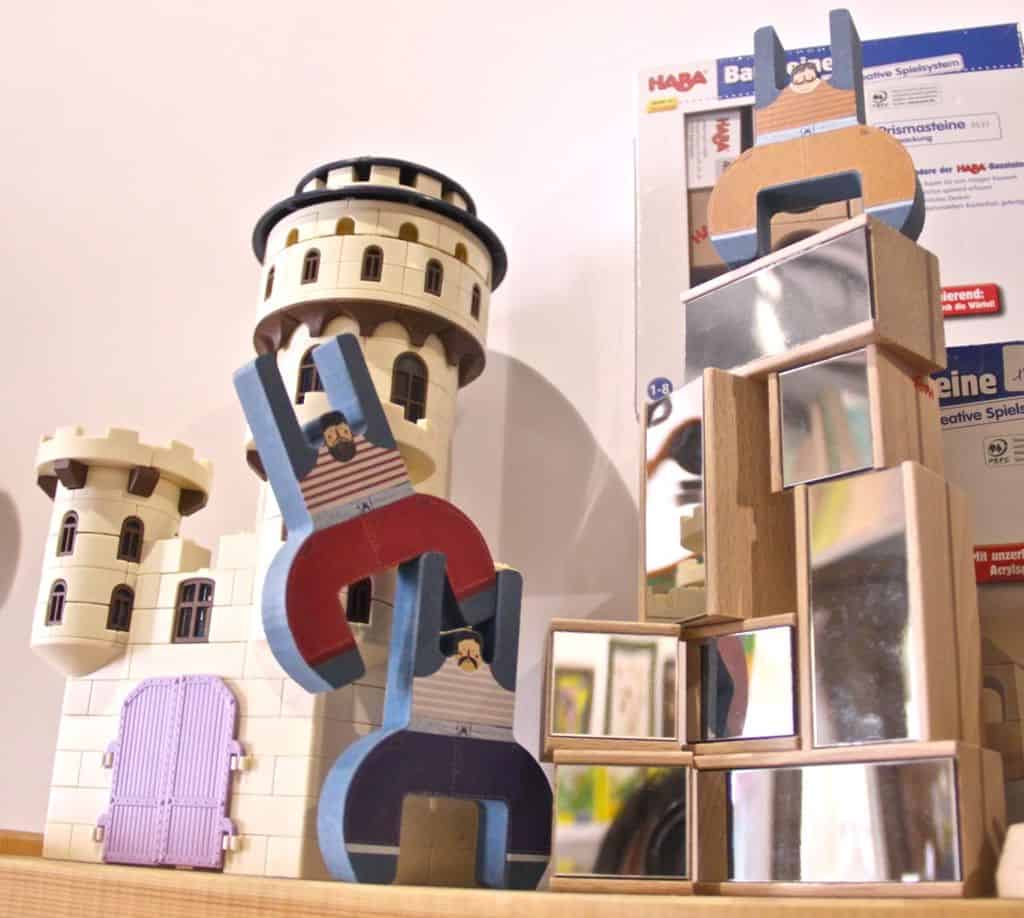 And how about these stamps? They've got cute illustrations of classic things and sights in Barcelona.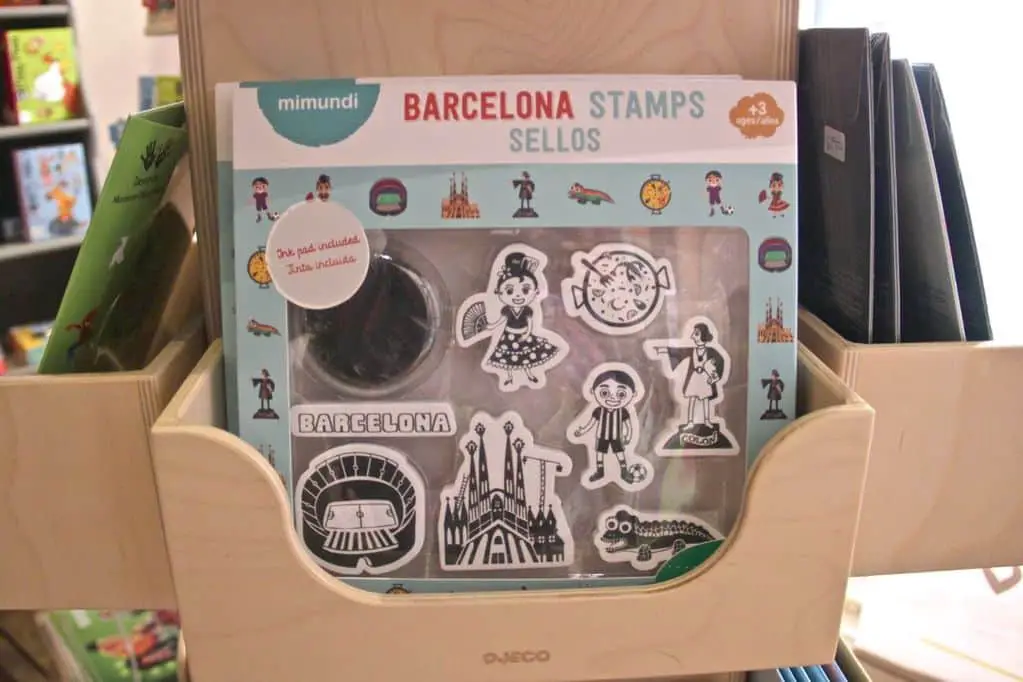 For the business-minded kid, a sturdy wooden market stand and fruit stand.
This is something you can buy for a 2-year-old. And he can play with it until he's 6 or 7, or older. (Notice I said "he" 😉 )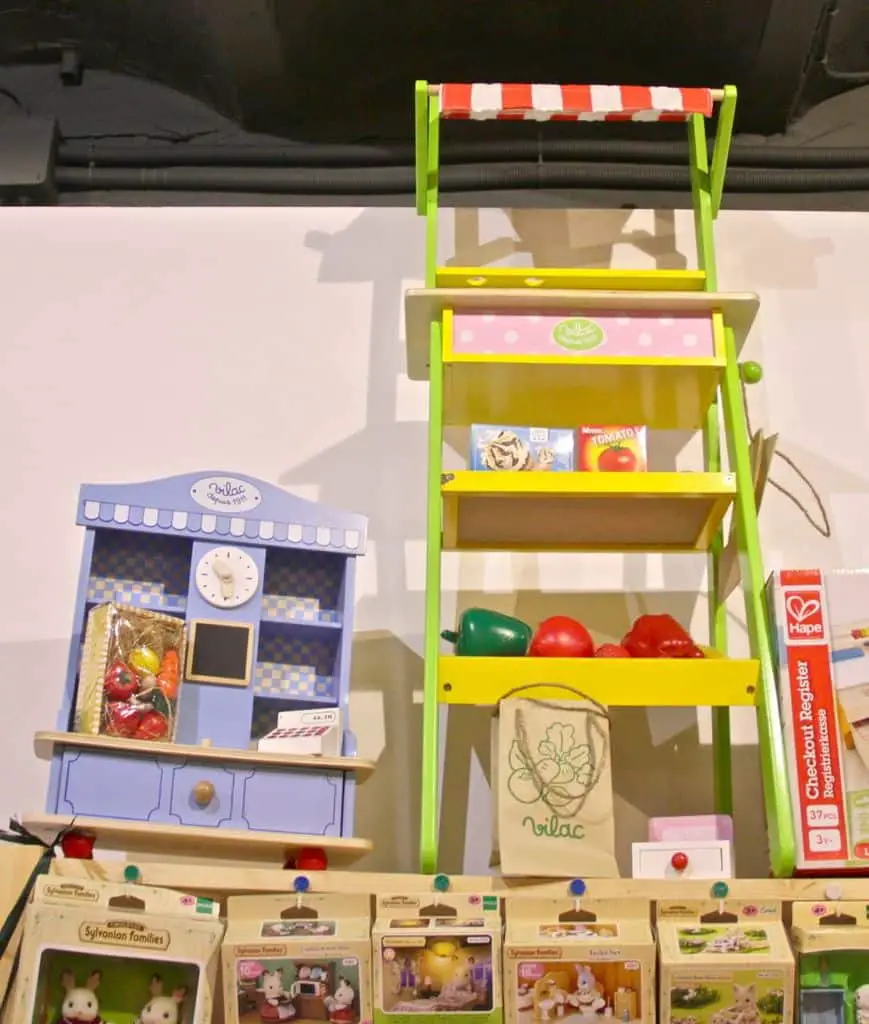 I call this "clean playing" — no toy junk here. 🙂
More information
Pedra, Paper, Tisora
Marià Aguiló, 118
Barcelona, Spain
931 06 70 64
Facebook
Have you been to Pedra Paper Tisora? Do you like wooden toys too?