*This site contains affiliate links, which means I receive a commission when you buy. See my full disclosure.
Whew! Someone open a window, please. The temperature today in Barcelona is 31ºC/87ºF. Mix in a little humidity and..well what does it matter…it's only going to get hotter later this week!

While I've been on hiatus for awhile, I've been busy with summer shenanigans. That includes planning my daughter's birthday…and going on vacation!
I'm really lucky to have gone to the beaches of Marbella — no, not the crowded urban beach in Barcelona. The one in the south where Spain's celebrities like Julio Iglesias, Penelope Cruz and all those other beautiful people wine, dine, and get tan. In fact, I saw a mini airplane flying a sign over the beach that said Eva Longoria was hosting a party in Marbella. Fancy stuff, people.
For a week, I stayed in Costa Bella near its gorgeous 570m beach with plenty of sand space to spread out. Even in July. It's probably because it has no main boardwalk nor major shops, and the only access is to park on the residential road.
Costa Bella feels fresh, clean, open.
I loved just walking around the white neighborhoods and see the saturation of nature's colors.
I noticeably heard German much more than any language, even Spanish. Many Germans are known to buy homes to retire here.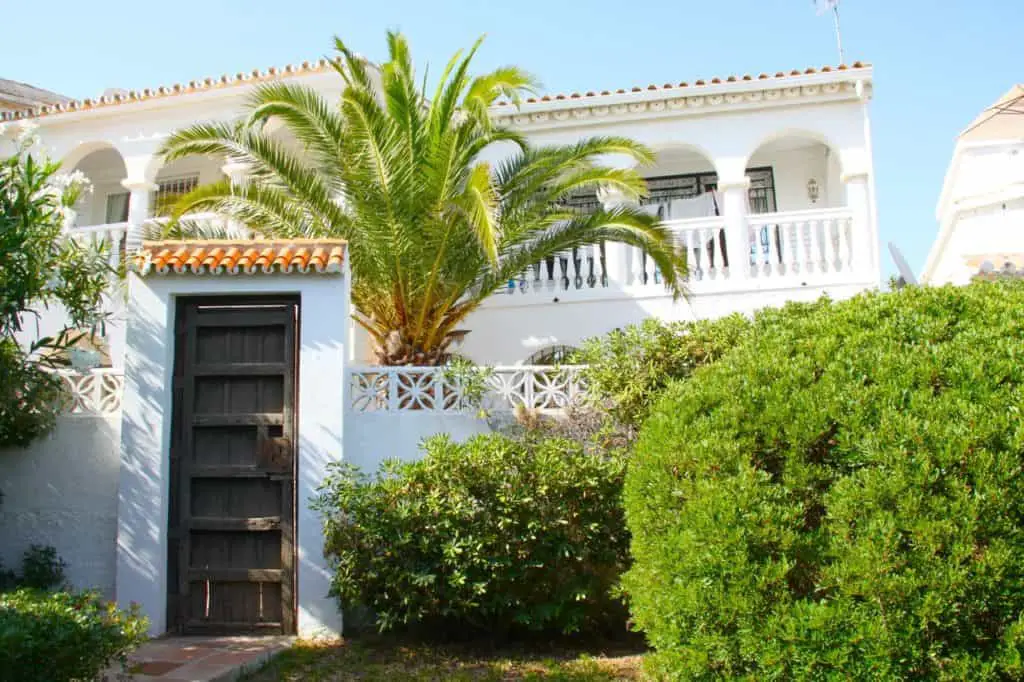 About 30 minutes from Costa Bella is Puerto Banús, where the rich and pretend-rich shop and be seen.
I kind of have to laugh at the people driving their Rolls Royces and Porsches down the crowded strip. While talking on a mobile phone. So pretentious.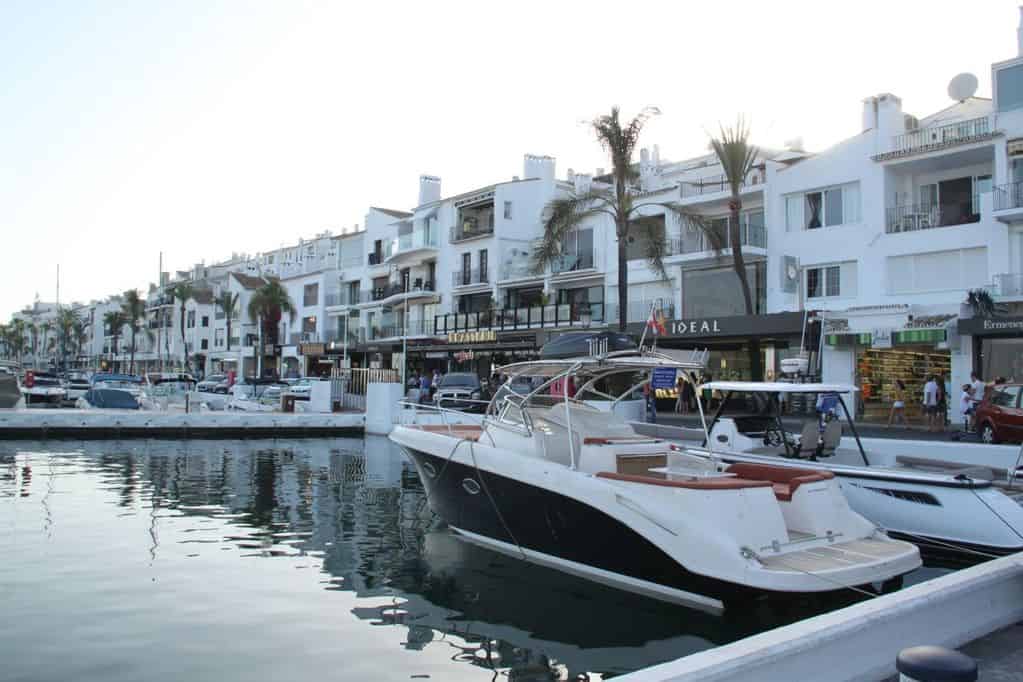 From Costa Bella, we went to Marbella's city center. You can even find Antonio Banderas plaza. Sadly, there was not yet a statue of the Cat in Boots to be found.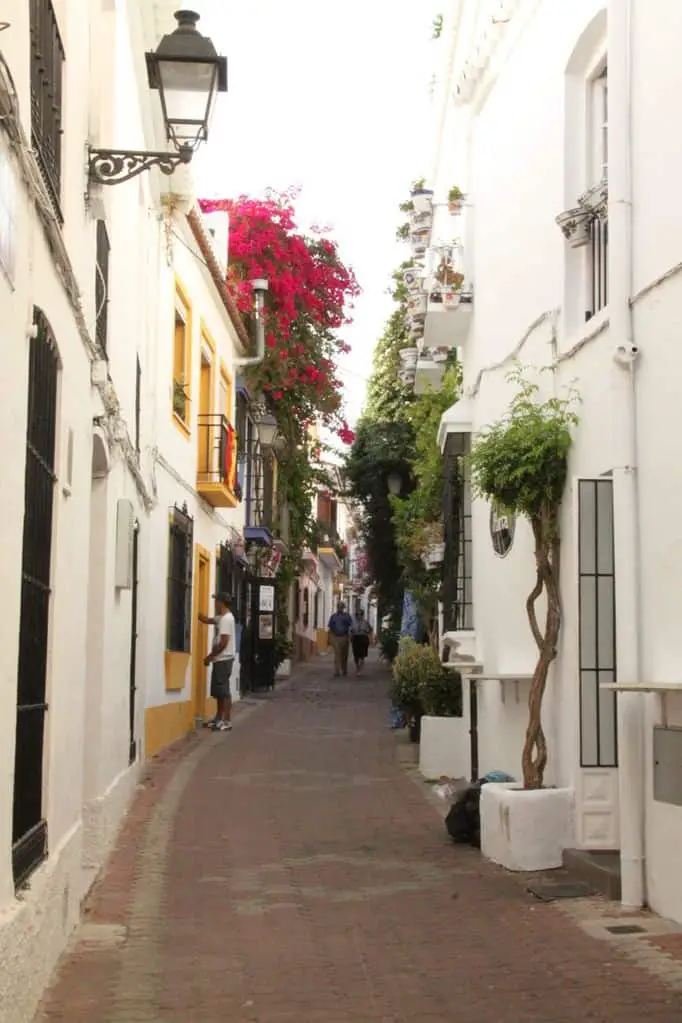 The city center really plays on the whole "welcome to Spain" thing. The hanging flowers overflowing over the balconies are a lovely touch.
You know you're in Andalusia when you see a wall full of flower pots.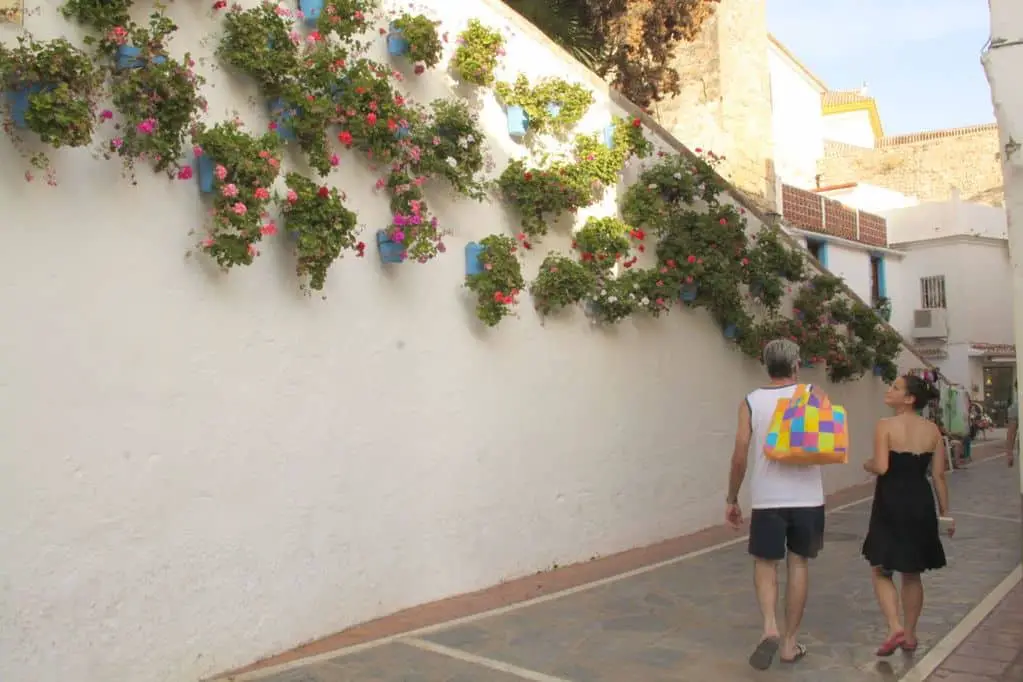 This plaza is a bit oversaturated with "all things Andalusia". In the middle left of the photo are windows dressed with trajes de gitana (ruffly Flamenco dresses). Come on, who does that, really?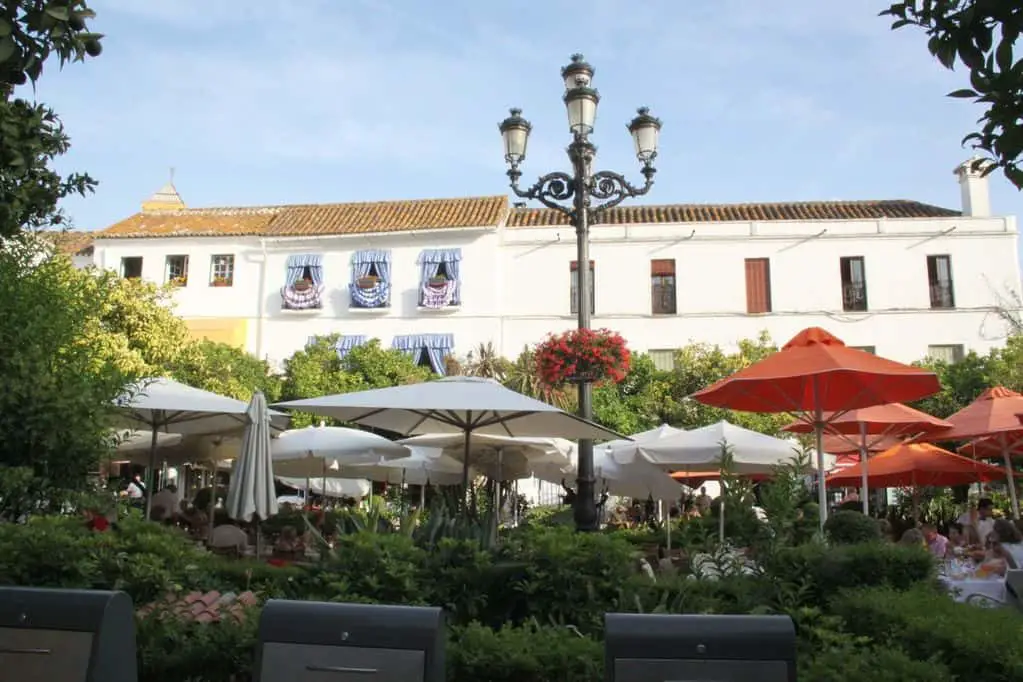 Tables, tables, tables, even in the middle of the plaza. So many restaurants here.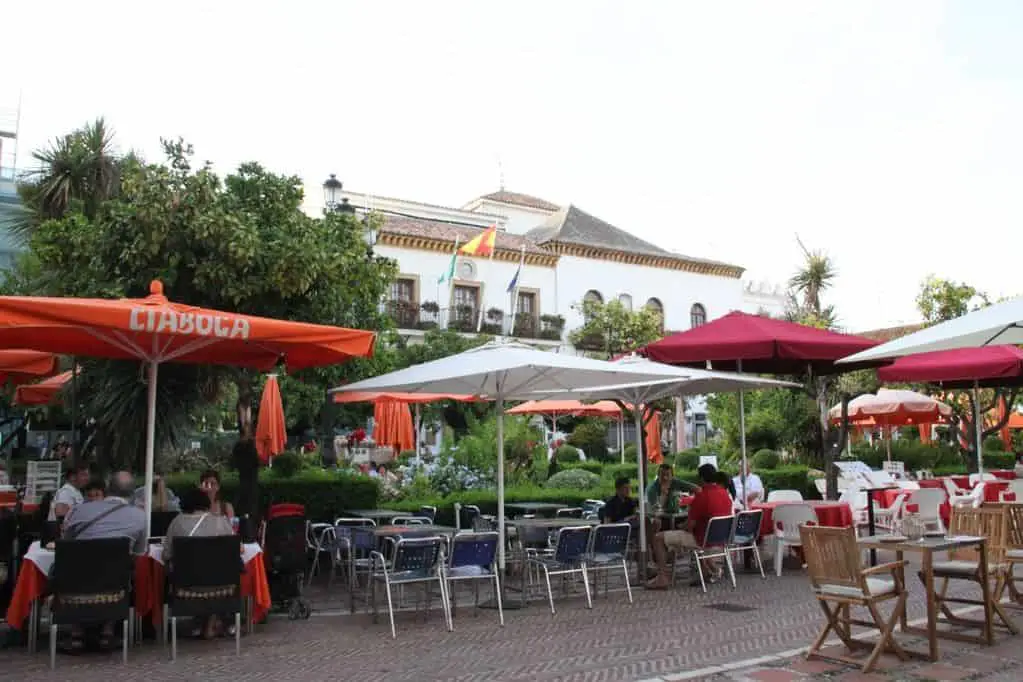 I admit that the Andalusian patios and pretty tilework are pins in my Pinterest. Happy?
Shopping, summer, and sun.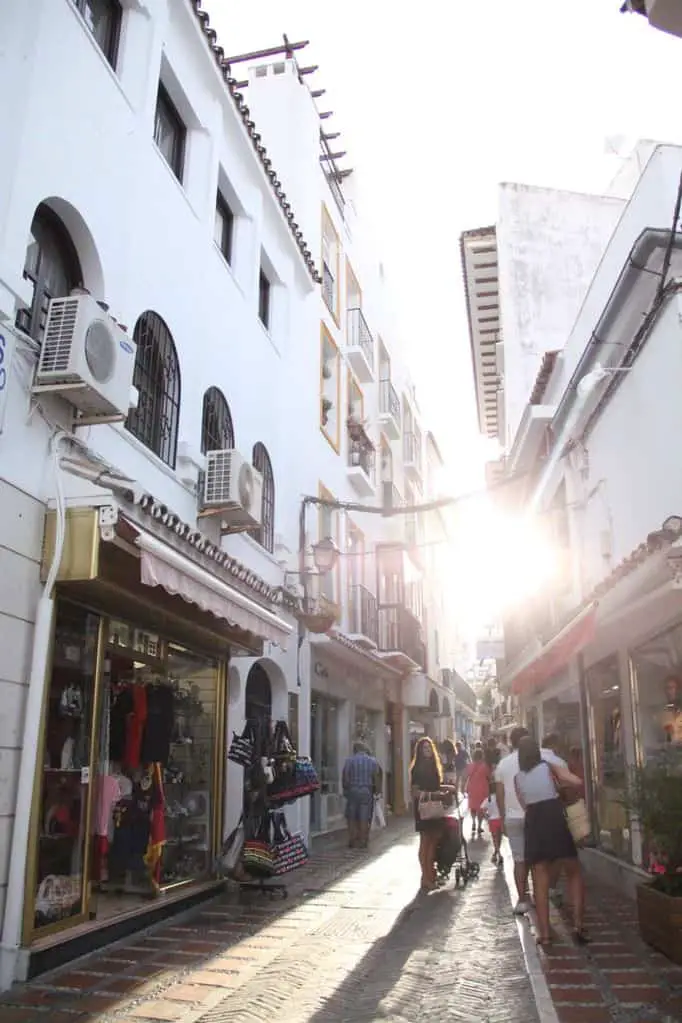 At Marbella's beach, you can rent cute straw umbrellas for 5 euros.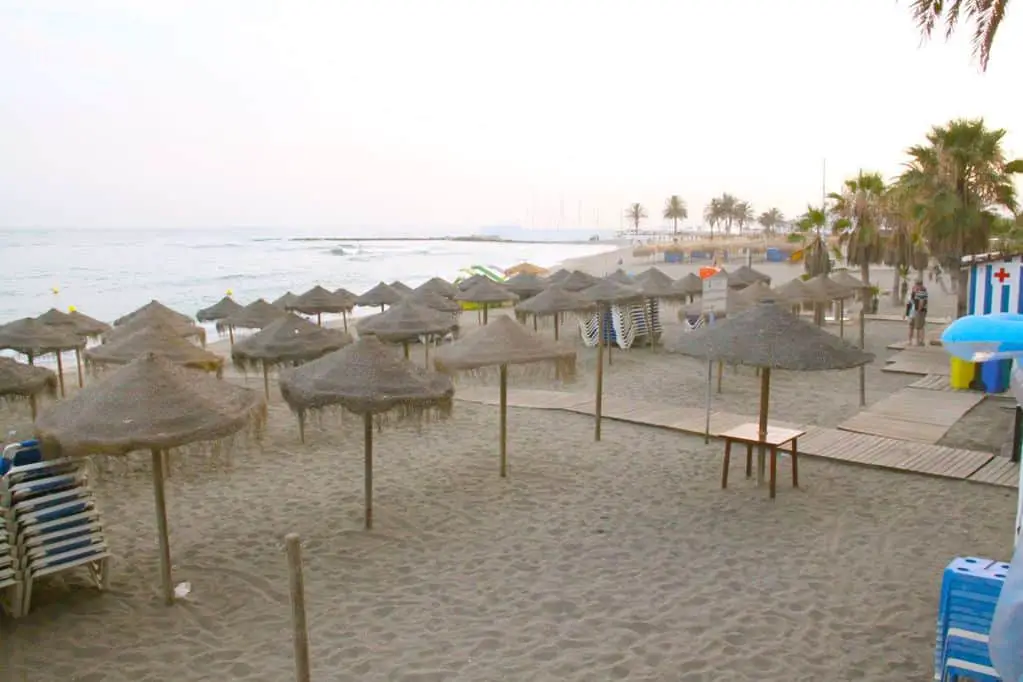 Heading back to our home base of Costa Bella. Lovely, gorgeous, and waiting for me to retire here too.
From Barcelona, it's about a 6-hour train ride via the AVE. Not to mention, the Malaga train station (Málaga-María Zambrano) is a large shopping center with shops such as H&M and even Mercadona. AND it's easy for travelers to find their train (unlike Barcelona's Sants Estació :-O)