*This site contains affiliate links, which means I receive a commission when you buy. See my full disclosure.
As a Mediterranean destination, Spain packs in rich culture and history, varying landscapes, and an enviable, relaxing way of life. I haven't left in 15 years! Whether you're into the cosmopolitan streets of Madrid or the beachy vibes of Ibiza, Spain is truly one of Europe's have-it-all vacay destinations. From Catalan to Basque to Galician, each region in Spain has its unique character. So if you're visiting Spain for the first time, get ready to be enamored with Spain – like me, a long-term expat. In this guide, I'm recommending my top places to visit so you can imbibe in Spain's culture and get more bang for your vacation buck. Here are the best places to visit in Spain for first-timers!
Best Places to Visit in Spain for First-Timers
Before I start, I wanna let you know this this is truly my personal list of recommended cities to go in Spain! I've been to all these cities at some time – starting from when I was an exchange student in Salamanca and Seville to now, a resident of Barcelona. My observation? Spaniards all share these things: they all live in the moment and are very proud of their time-honored traditions, including their own regional food, good wine, and lots of chatting. Now let's continue!
1. Madrid – The Spanish Capital
Madrid is the capital and largest city of Spain, dead center of Spain. It is the political, economic and cultural center of the country, with a population of over 3 million people. It's a city that pulses with energy, from its packed-to-the top tapas bars to its internationally recognized museums. The people of Madrid are known for their cosmopolitan attitude and are proud of their way of calling their city "Mad-reeth".
One of the most famous places to visit in Madrid is the Prado Museum, home to an impressive collection of European art, including works by Velázquez, Goya, and El Greco. It also has two other fine art museums: the Reina Sofia Museum, and the Thyssen-Bornemisza Museum. To relax, visit the iconic Retiro Park, a green oasis with the Crystal Palace, a beautiful glass and steel structure that houses contemporary art exhibitions.
Head to the historic La Latina neighborhood for a taste of Madrid's tapas and nightlife scene. It's also home to several historic sites, including the Church of San Francisco El Grande and the El Rastro flea market, one of the largest markets in Spain.
Madrid is also a city that loves to party. (They say Madrid is a nighttime city, and Barcelona, a daytime city.) The Chueca neighborhood is known for its trendy bars and nightclubs, while the Malasaña district has rock bars, vintage-style bars, and alternative venues.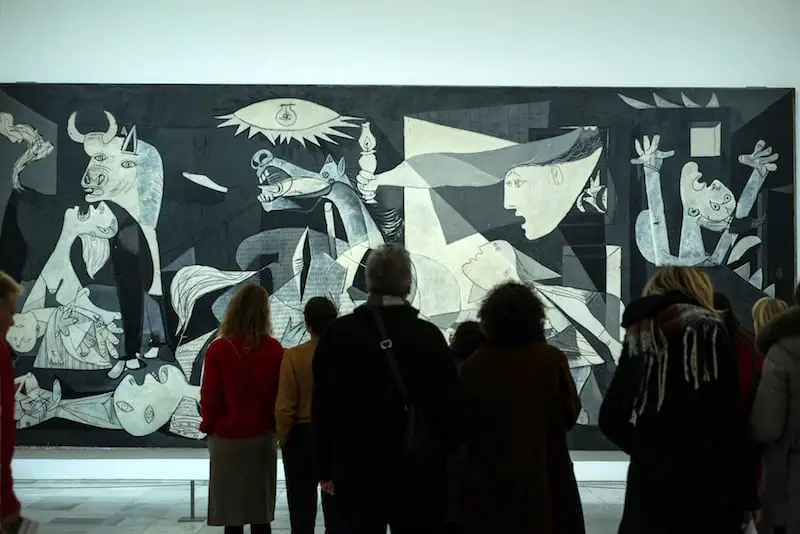 2. Barcelona – Big-City and Beach Lifestyle
Barcelona, Spain, is my adopted city, and is undoubtedly one of the best cities in Spain to visit. An urban city by the sea, it exudes creativity and a Mediterranean freshness. It's also easy to get around by foot or public transportation. (My family of 5 doesn't even own a car.)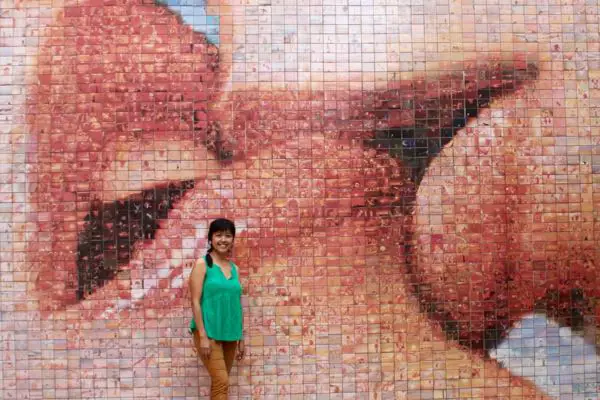 It's impossible get bored in Barcelona. Walk around, and you'll feel like you're in an outdoor museum. The most important place to visit in Barcelona is the Sagrada Familia, Antoni Gaudi's masterpiece that has been under construction for over a century. It is also the most-visited attraction in Spain. They say they're ready to wrap it up in 2026, the 100-year anniversary of when it started. Time will tell. Gaudi's other works dominates Barcelona: the colorful Park Guell, the wavy La Pedrera, and the aqua-and-purple Casa Batlló.
The heart of Barcelona is the Gothic Quarter, a labyrinth of narrow streets and hidden courtyards that date back to medieval times. The Picasso Museum showcases the works of Picasso during his formative years.
For a taste of Barcelona's food scene, head to the world-famous Boqueria Market, a busy market filled with colorful stalls selling everything from fresh seafood to exotic fruits. The city is also home to a number of Michelin-starred restaurants, like Tickets and Disfrutar, that push the boundaries of traditional Catalan cuisine.
That's not all. Barcelona has seven beaches, where you can either sunbathe, take a stroll, or have drinks on the sand at a xiringuito. Not your thing? Go to the airy Montserrat mountains to get a view of the city, or Tibidabo, where there's an amusement park and the beautiful Sagrat Cor Church, the highest point in Barcelona. If it's your first time in Barcelona, be sure to read about my tips and tricks before visiting.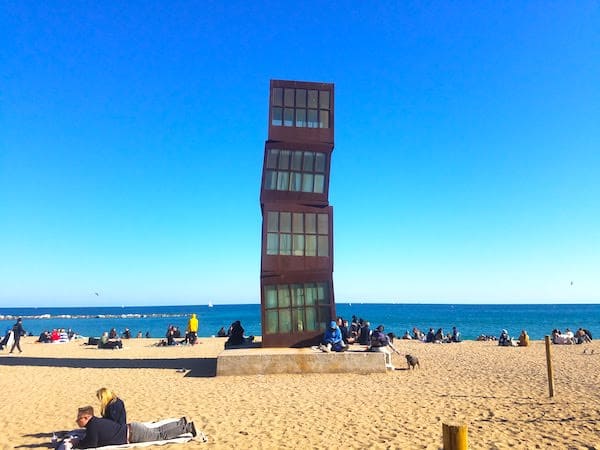 3. Seville – Flamenco and festivities
Quick story: Ah, Seville seduced me in college. I loved it, fell in love with a sevillano dude, and we have 3 kids. So, I come here at least once a year because my parents-in-law live here. (In fact, they rent a beautiful Airbnb room, so if you're interested, send me an email 🙂 )
Whenever you think of bullfights, flamenco, and tantalizing tapas, Seville, in the Andalusian region, is what you're imagining. It's one of the best cities to visit in Spain. In the spring, you can smell aromatic orange blossoms and hear the sound of church bells ringing in the distance. Sevillanos are known for their charm and hospitality, welcoming visitors a warm smile and open arms. Seriously, if you don't speak Spanish, you'll think they're arguing. But they just speak loudly and use their hands a lot!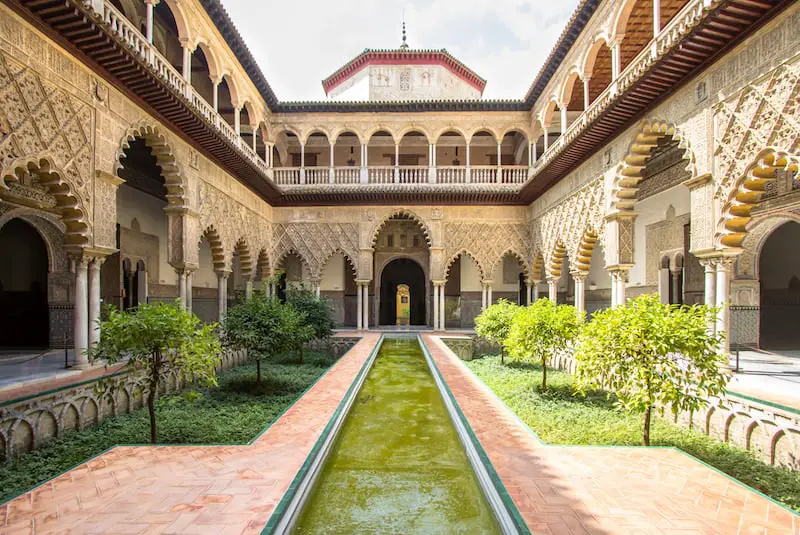 Read my 3-day itinerary for Seville here!
One of the best places to visit in Seville is the Real Alcázar, an elaborate Moorish palace complex that dates back to the 14th century. The intricate tile work and lush gardens are a feast for the senses, with hidden courtyards and ornate fountains at every turn.
Another must-visit is the Seville Cathedral, the largest Gothic cathedral in the world and the final resting place of Christopher Columbus. Work your quads and climb up the Giralda tower, which was built on top of a mosque that once stood on the site. Once up, you get nice views of the city, the people, and horse-drawn carriages. For an Instagram-worthy scene, go to the Plaza de España, a famous square with colorful ceramic tiles depicting historical and cultural scenes from Spain's provinces.
Barrio Santa Cruz is also a bright neighborhood in Seville that was once the Jewish quarter of the city. It is a maze of narrow streets and alleys that are lined with white-washed buildings, flowering balconies, and flower-covered squares.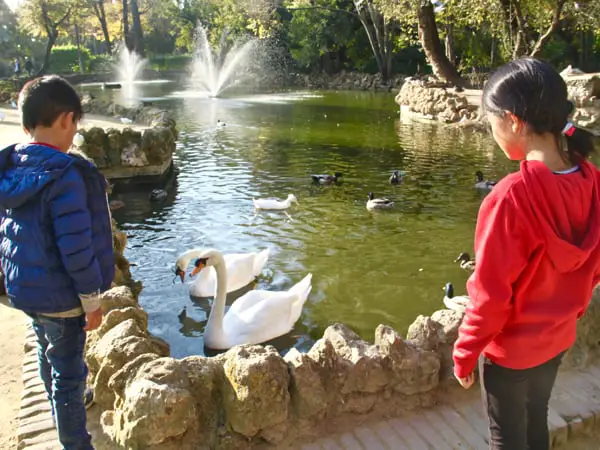 Seville's most popular tapa district is in the Triana neighborhood, a working-class district and was once was a gypsy quarter. It's also my go-to place to buy decorative Spanish ceramics housewares and tiles, perfect as souvenirs!
Eating tips: Indulge in jamón ibérico (melt-in-your-mouth cured ham), and salmorejo. The tapas in Andalusia are the best, and that's not an exaggeration, IMHO.
4. Granada – Moorish Splendor in the Sierra Nevada mountains
Also in the Andalusia region is the city of Granada near the Sierra Nevada mountains is one of the top places in Spain to visit. What makes this city so fascinating is its architectural influences during its Muslim occupation from the 8th century until the Christian Reconquest in 1492. During this time, the city flourished as a center of Islamic art, architecture, and culture. After the Christian Reconquest, Granada became a center of Renaissance art and architecture, with many new buildings constructed in a fascinating hybrid style that blended Islamic and Christian elements.
The Cathedral of Granada, for example, was built in the 16th century in a mixture of Gothic and Renaissance styles and features an ornate interior decorated with frescoes and sculptures.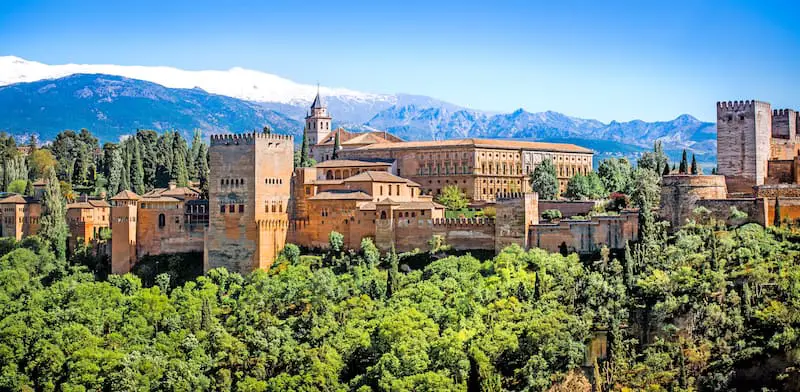 We can see this in the Alhambra – one of the most beautiful places in Spain – a palace and fortress complex showing off Granada's Moorish past, with intricate tile work and carved plaster adornments throughout. If you look closely at the details, your mind will explode, thinking about how they created such ornate artwork without Adobe Designer. Seriously, it's a geometric perplexity!
The Generalife was also designed Muslim architects in the 13th century, and features many courtyards and gardens, as well as a variety of fountains, pools, and archways. It's the scene of a lavish movie set.
The Albayzín neighborhood is also a popular tourist attraction, with its narrow cobblestone streets and whitewashed buildings. This ancient Muslim quarter is now a UNESCO World Heritage site and is home to a community of artists and musicians. Be sure to stop by a teteria, or teahouse, for a cup of refreshing mint tea and a slice of homemade cake.
Lastly, no visit to Granada would be complete without having Andalusian tapas. Unlike in other parts of Spain, tapas in Granada are usually served free with a drink. It is so cheap! Did I mention Andalusian tapas are the best in Spain? Take a stroll through the winding streets of the Realejo neighborhood and stop at any bar that catches your eye.
5. Cordoba, Spain – Majestic Mezquita and Patio Paradise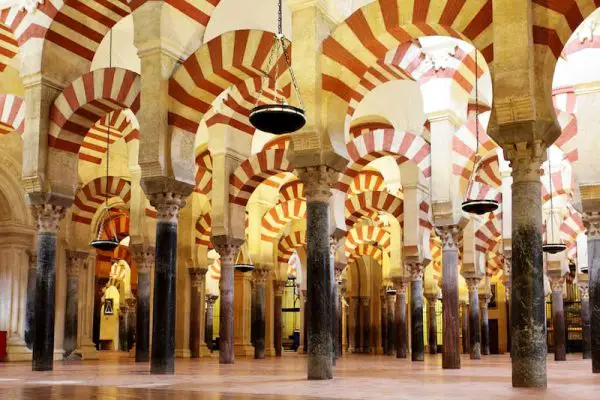 Córdoba is an underrated, must-visit destination for those planning their first trip to Spain. This charming city in Andalusia boasts a rich history and cultural heritage as one of the former capitals of Islamic Spain. Visitors can explore the iconic Mezquita, a mosque dating back to the 8th century that was later converted into a cathedral. Another must-see attraction is the Alcázar de los Reyes Cristianos, a fortified palace and gardens built by the Catholic Monarchs.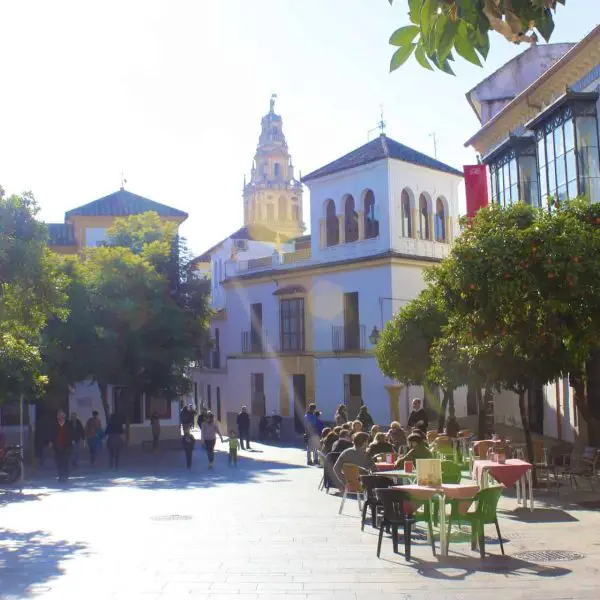 Wander through the narrow streets of the picturesque Jewish Quarter, filled with whitewashed buildings adorned with colorful flower pots along the patios. Córdoba also offers delicious cuisine, including the famous salmorejo, a cold tomato soup (thicker than gazpacho), and a variety of local wines. With its blend of history, stunning architecture, and gastronomic delights, Córdoba is one of the most fascinating destinations in Spain and the world.
6. San Sebastian – Basque Beaches and Culinary Capital
San Sebastian, locally called Donostia, is a northern coastal city located in the Basque Country of Spain. Unlike the stereotypical image of Spain as a country of flamenco and bullfights, San Sebastian offers a unique blend of Basque and Spanish cultures. The Basque are almost considered a different breed; their language, Euskera, is not even related to any other languages in the world, (ongi etorri means "welcome"!).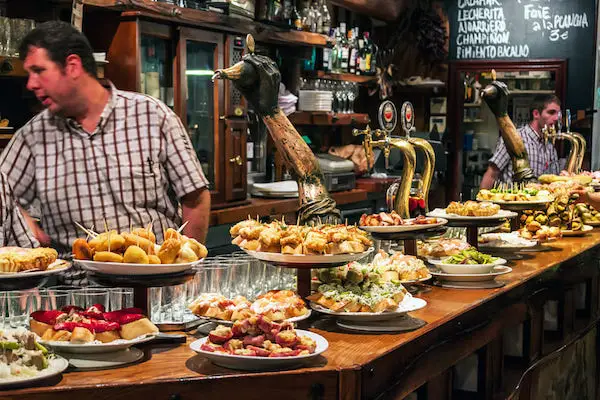 When it comes to attractions, the Old Town or Parte Vieja, is a must-visit destination for the Plaza de la Constitución, Iglesia de San Vicente, narrow streets, and busy pintxos bars and restaurants.
The city's culinary scene is also a major draw, with San Sebastian boasting more Michelin-starred restaurants per capita than any other city in the world. Visitors can indulge in everything from traditional Basque pintxos to cutting-edge cuisine at avant-garde eateries like Mugaritz and Arzak. (<– Our friends got their food served on an iPad there.)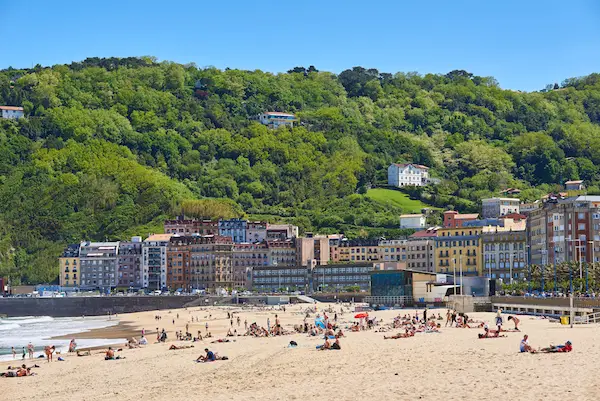 Other top attractions include the San Telmo Museum, which offers a fascinating insight into the history and art of the Basque people, and the iconic La Concha Beach, one of the most beautiful beaches in Europe.
7. Bilbao – Gourmet Food and the Guggenheim
If you're planning to visit Spain for the first time, Bilbao in northern Spain should be on your bucket list. It was a leading industrial city with commercial port and was not considered very beautiful.
It was until 1997 when the twisty and shiny Guggenheim Museum, added more modernity to it, which is a must-see for any art or architecture fan.  You can also visit the historic Casco Viejo district, is the most attractive area, where alleys are alive with tapas bars, and also the Catedral Basilica de Santiago and the Museo Arqueológico, Etnográfico e Histórico Vasco showcase Basque art.
Bilbao has gained a reputation for its culinary scene, so make sure to indulge in more pintxos, or dine at a Michelin restaurant while you're there. It's a city that's easy to navigate and is well-connected by public transport.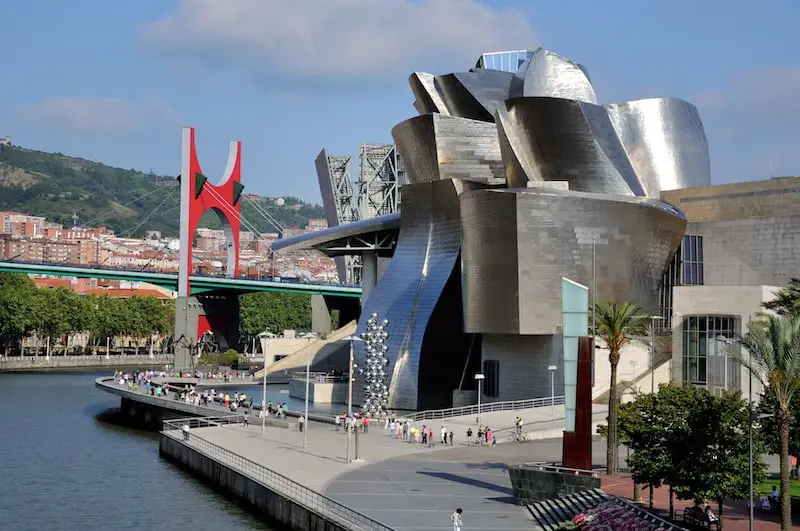 Because it's in northern Spain, it's also a bit cooler than other parts of Spain. It also makes the area greener and lusher. Outside of the city, visit one of the nearby coastal towns, such as Getxo or San Juan de Gaztelugatxe, where beautiful beaches and rugged cliffs await.
8. Valencia – Coastal City of Arts
Valencia is the fourth largest city in Spain. It's on the east coast of Spain and is about 200 miles south of Spain. One of Valencia's top attractions is the City of Arts and Sciences, a futuristic complex designed by architect Santiago Calatrava. The complex houses several museums, including the Valencia Opera House, the largest aquarium in Europe, and a planetarium.
Another must-visit site in Valencia is the Mercado Central, an art-nouveau-style market featuring beautiful displays of local produce, meats, and seafood.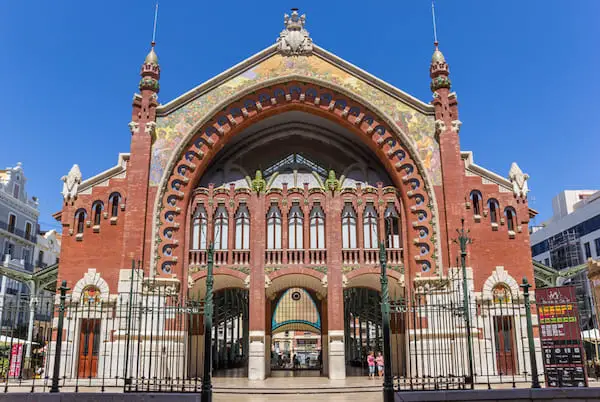 Valencia's old town, Barrio del Carmen, is a maze of narrow, winding streets dotted with trendy bars, cafes, and restaurants. The neighborhood's highlights include the Valencia Cathedral, home to the Holy Grail, and the Torres de Quart and Torres de Serranos, two medieval towers that once served as the city's gateways.
Valencia's also has sandy beaches, including Playa de la Malvarrosa, which is the most popular and easily accessible beach from the city center. It's a long beach that goes for kilometers for several kilometers and a place to kick back in some of its bars, restaurants or dance clubs.
You can't leave Valencia without having Spain's national dish, the paella. Also try the delicious horchata (a drink similar to the Mexican horchata), but it's made from tiger nuts.
In complete honesty, Valencia is the least of my favorite cities on this list, but it seems to be a favorite for others! Should I give it another chance?
FAQs
Where should i go in Spain for a week?
If you want to see Spain, I would do this: Day 1-2: Madrid, Seville, Granada, and Barcelona. It's a hard choice. That doesn't mean that northern Spain isn't worth seeing. But those four cities have a little bit of everything: incredible architecture, an outdoor lifestyle, and sunny weather:
Day 1-2: Madrid
Day 1: Historic center of Madrid, Royal Palace, Plaza Mayor, and Puerta del Sol.
Day 2: Retiro Park, Reina Sofia Museum, walk around Malasaña, La Latina, or Chueca neighborhoods
Day 3-4: Seville
Take the AVE, the high-speed train to Seville, which takes around 2.5 hours from Madrid.
Day 3: Historic Seville, visiting the Alcazar Palace, Seville Cathedral, and Plaza de España.
Day 4:  Plaza de España, which inside Parque de Maria Luisa.
Day 5-6: Granada
Take a bus from Seville to Granada, which takes around 3 hours.
Spend the first day exploring the Alhambra Palace and Generalife Gardens.
On the second day, take a stroll through the historic Albaicin neighborhood, where you can enjoy great views of the Alhambra and enjoy some of the city's famous tapas.
Day 7-8: Barcelona
Take a flight from Granada to Barcelona, which takes around 1.5 hours.
Spend the first day exploring the historic center of Barcelona, visiting the Gothic Quarter, La Rambla, and the Boqueria Market, Park Guell.
On the second day, visit the Sagrada Familia, and the Barceloneta beach.
This itinerary provides a mix of culture, history, and nature, and allows for plenty of free time for exploring and relaxation. However, keep in mind that travel times and schedules may vary depending on the time of year and availability of transportation.
---
Well those are my genuine recommendations! So what do you think? Are these the must-visit places in Spain? Let me know in the comments. I read all of them!