*This site contains affiliate links, which means I receive a commission when you buy. See my full disclosure.
Christmas at the Santa Llúcia Fair

The month of December is chock full of holiday-inspired activities in Barcelona. The downside is that you have to pick and choose which are worthwhile events because it's impossible to fit them all in your agenda! Me, I never miss the yearly Fira de Santa Llúcia (Santa Lucia Fair) in the plaza by the Barcelona cathedral. This month-long Christmas event has been happening for 227 years, longer than the Sagrada Familia has been under construction. Rows of 283 stalls fill the plaza with loads of Christmas decorations and handmade gifts.
Christmas trees sit atop a stall waiting to be loved by a Catalan family.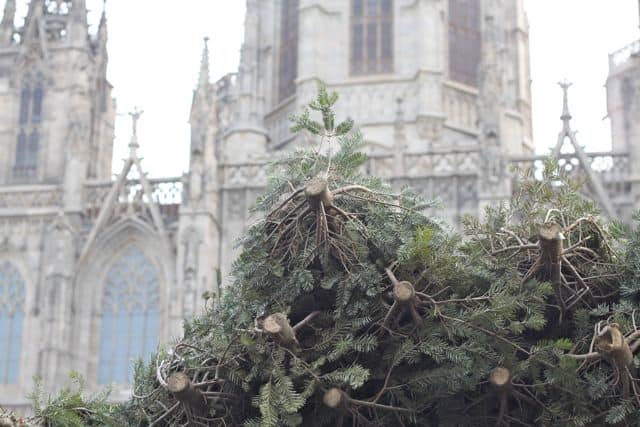 A wreath being handmade with care.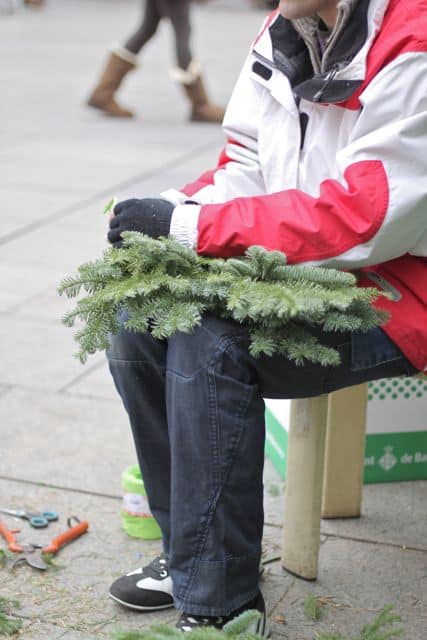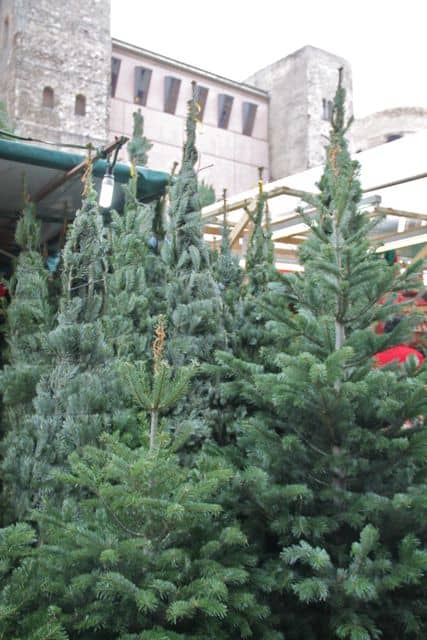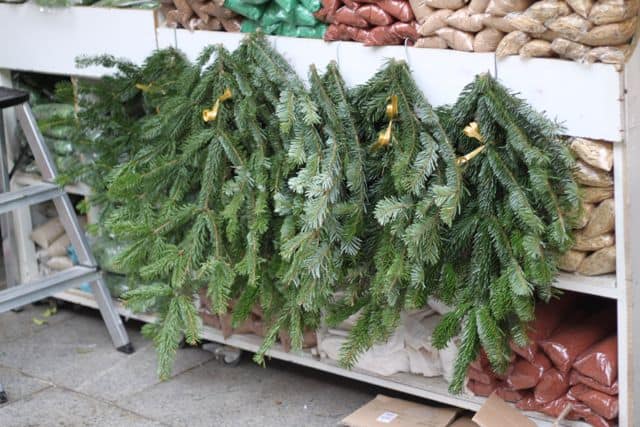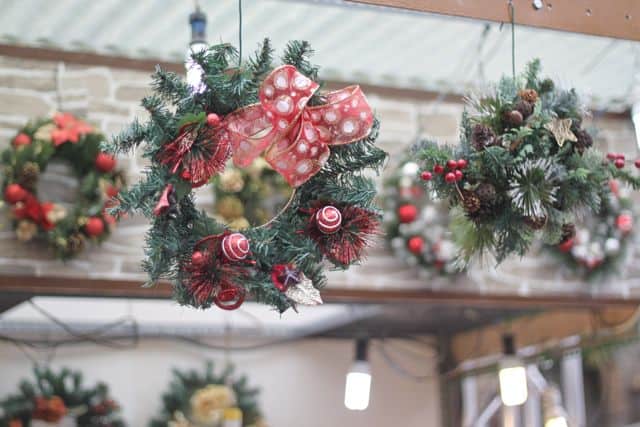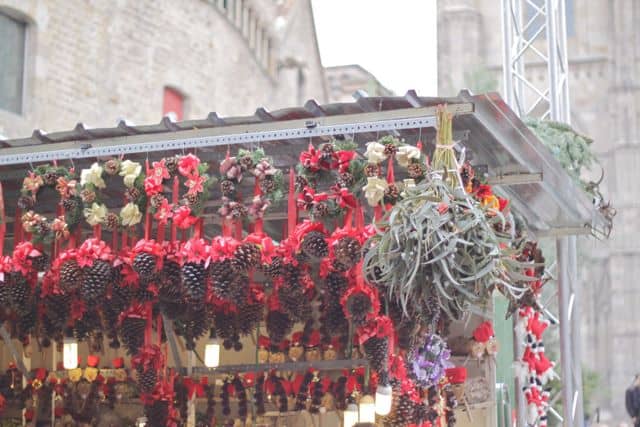 Some firewood for the privileged few Barcelona urbanites who own a fireplace.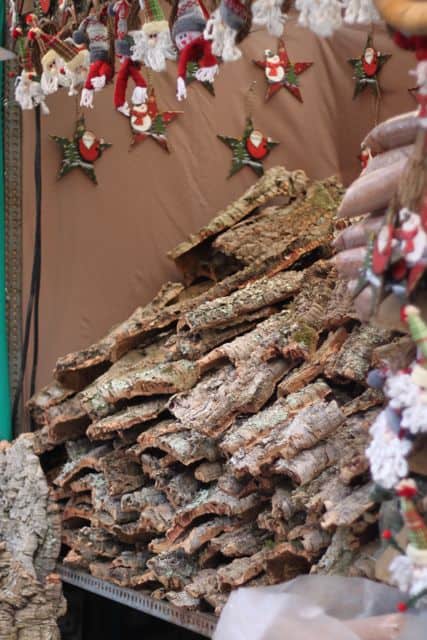 Cuddly gingerbread men begging be poked, possibly cousins of the Pillsbury doughboy.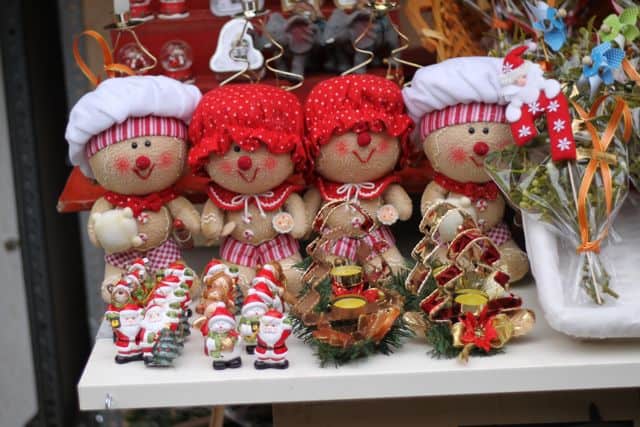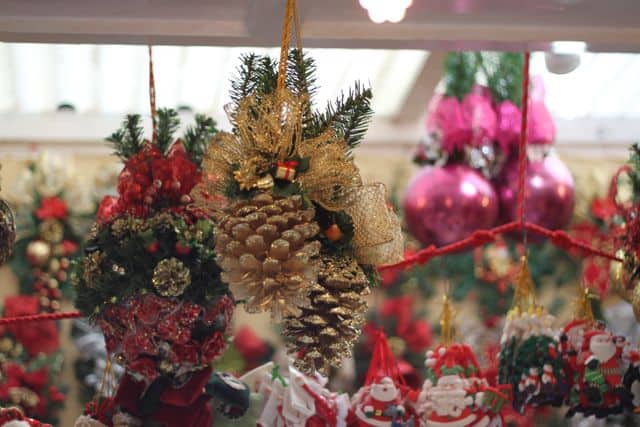 L
Lots of nativity figurines and miniature everything.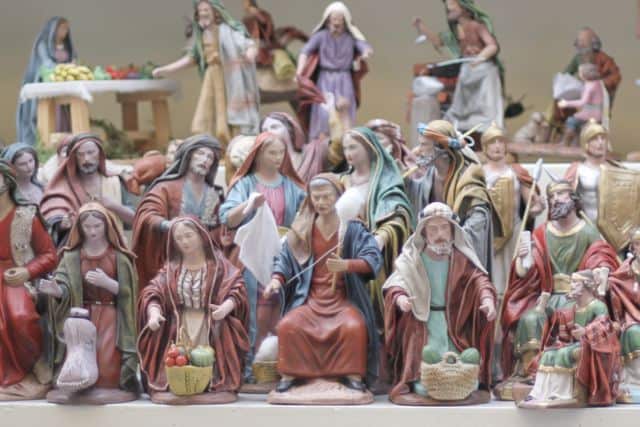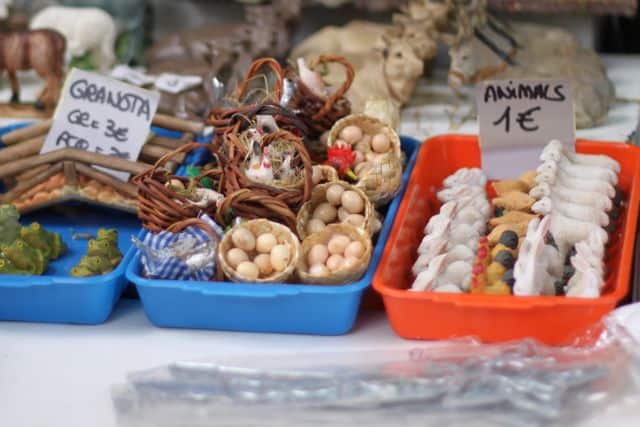 Caga tiós. In Catalan tradition, you feed these smiling logs food a few weeks before Christmas. On Christmas Eve, he poops out presents when you beat him with a stick. What? You heard me.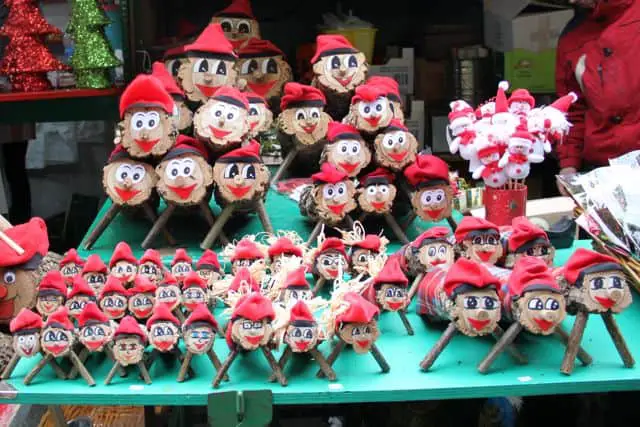 More log lovin'.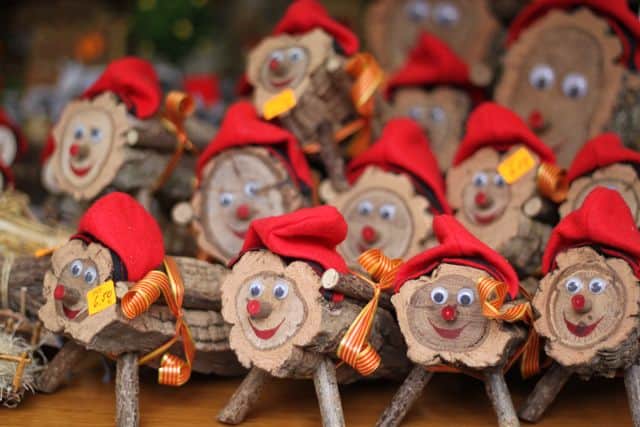 The star Christmas stall that eclipses all other stalls. The caganer. Briefly, the traditional caganer is a squatting farmer found in the nativity scene. Nowadays, its fame has extended to pop culture, finding politicians, singers, athletes, cartoon characters all in the squatting position with their pants down.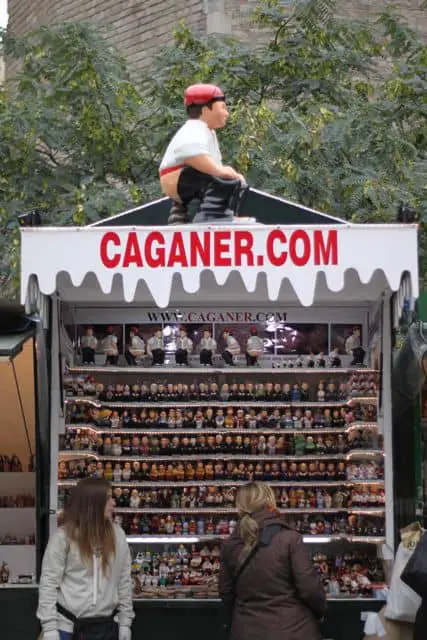 All the poopers lined up neatly.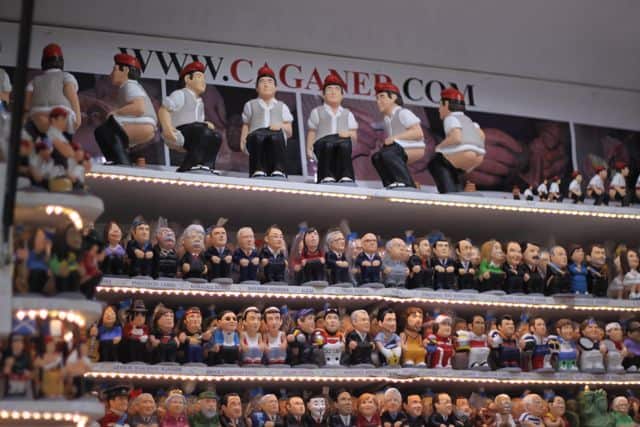 Nothing and no one is sacred.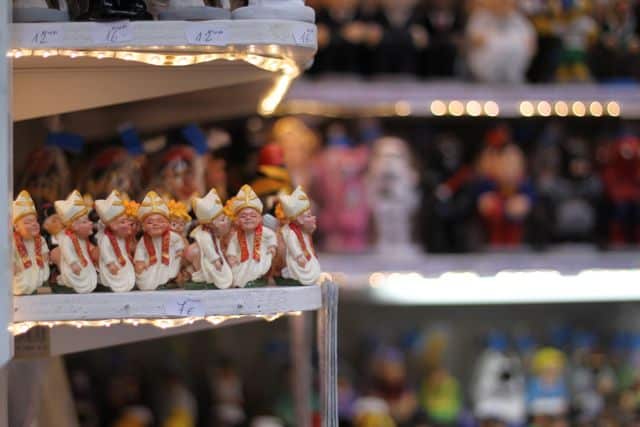 A vendor arranges the packaged mistletoe.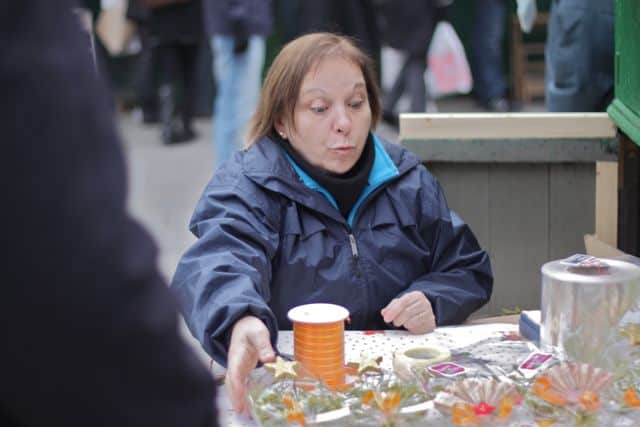 Last but not least, a gigantic caga tió on stage. Kids can beat the pooping log while encouraging it to poop  with a song, then they get a present. Stay tuned for that post 😉