*This site contains affiliate links, which means I receive a commission when you buy. See my full disclosure.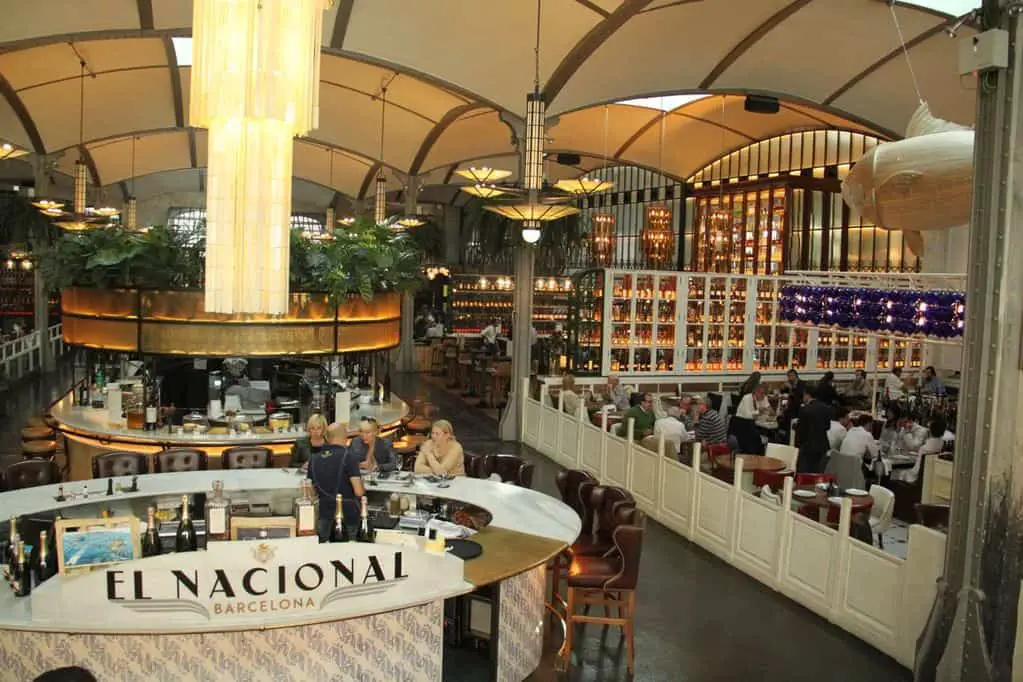 I'd been wanting to go to El Nacional ever since it opened a year ago in October. The modernist architecture, the sepia-toned lighting, and the majestic decor in a large space was so enticing. Everything about it looked tasteful. Polished. Luxurious.
I came here last week with some archi-lover companions of mine. And their jaws dropped.
Even in the middle of the day, the space is luminous.
Perhaps what makes El Nacional also so alluring is its discreet location on the extravagant Passeig de Gracia. The entrance is in at the end of a small passageway. You wouldn't really know what's inside until you've actually walked through the doors.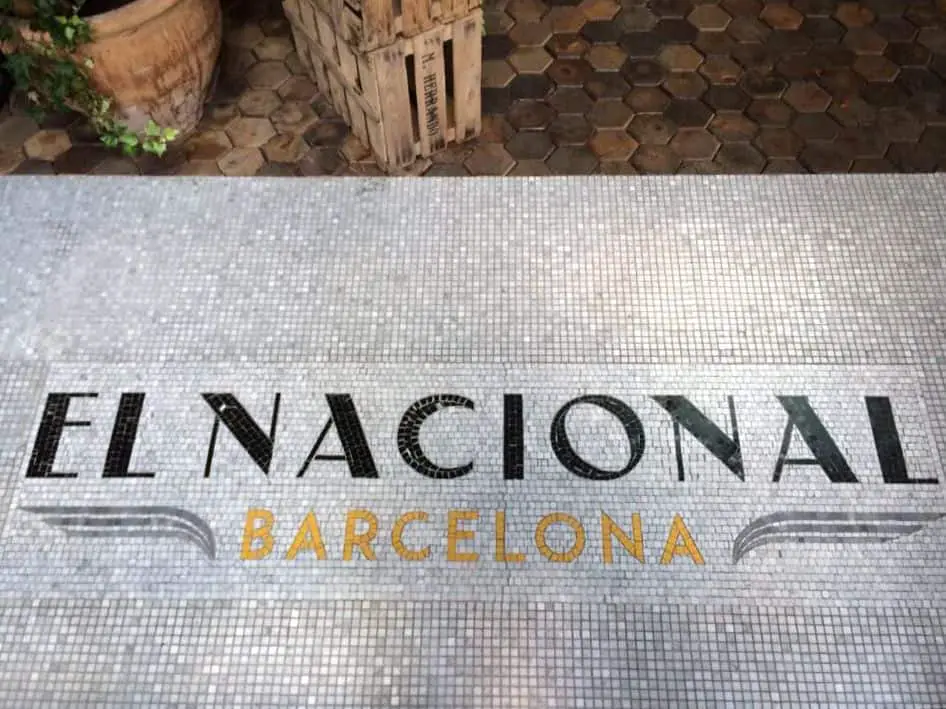 At 3:30pm on a weekday, El Nacional isn't packed with wandering tourists, who are craving local culture. (YET. Shhhh…)
It was refreshing to enter a building that wasn't like the get-me-the-hell-outta-here-La-Boqueria, which is where I was that morning.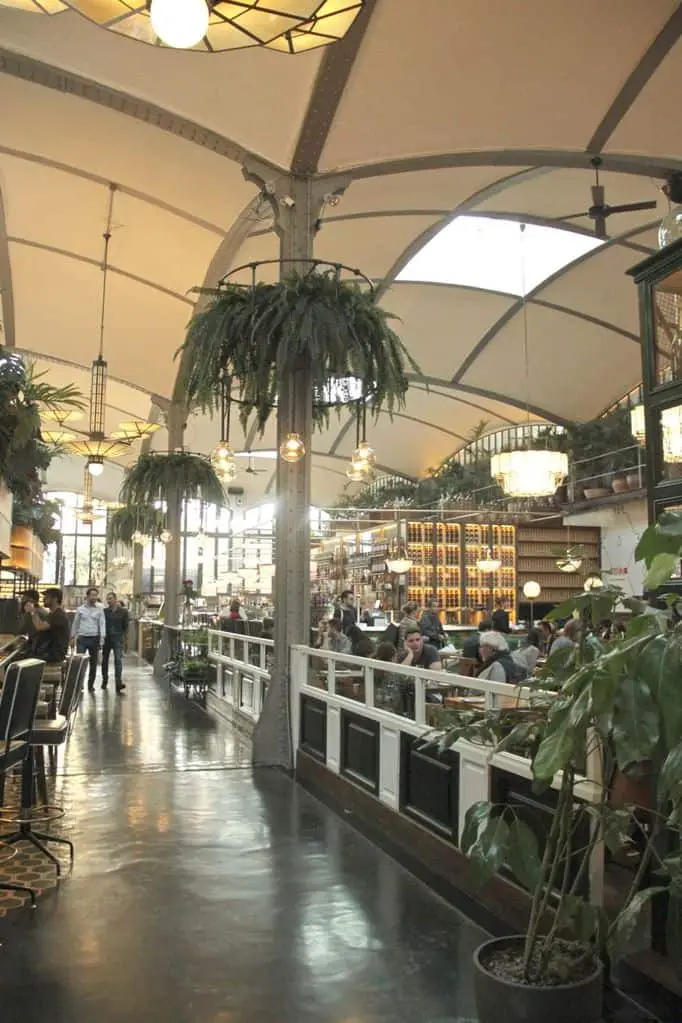 El Nacional has an open-plan layout of restaurants. In short, it's a food hall. An ambitious gourmet food hall — exuding elegance and glamour without being pretentious.
And it doesn't feel cold. Perhaps it's because of the many lush, green plants that give it that warm, welcoming feeling.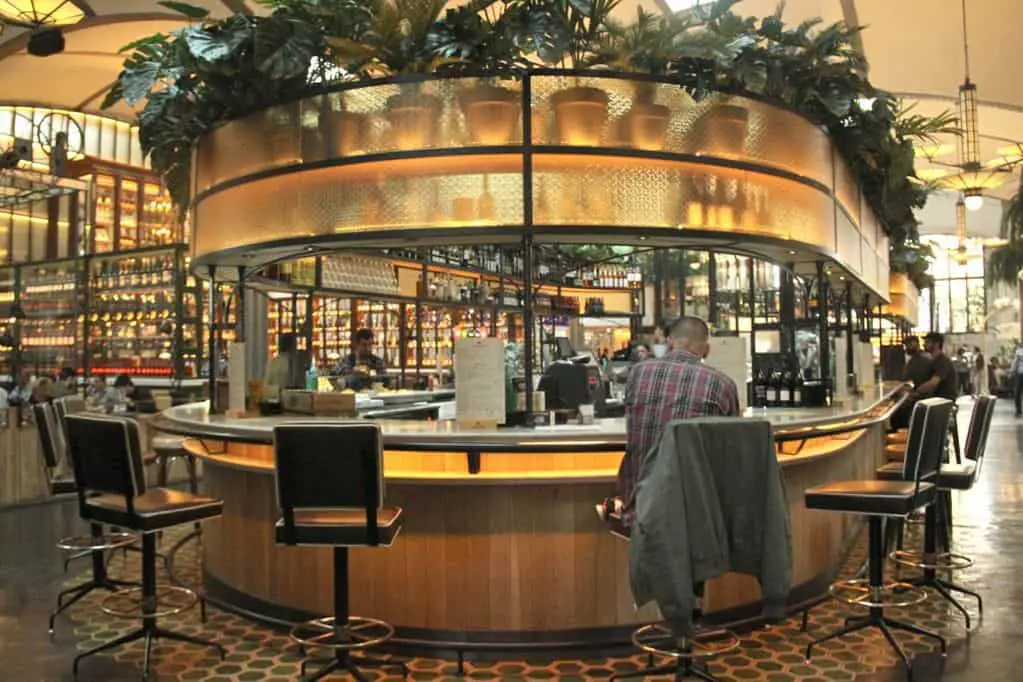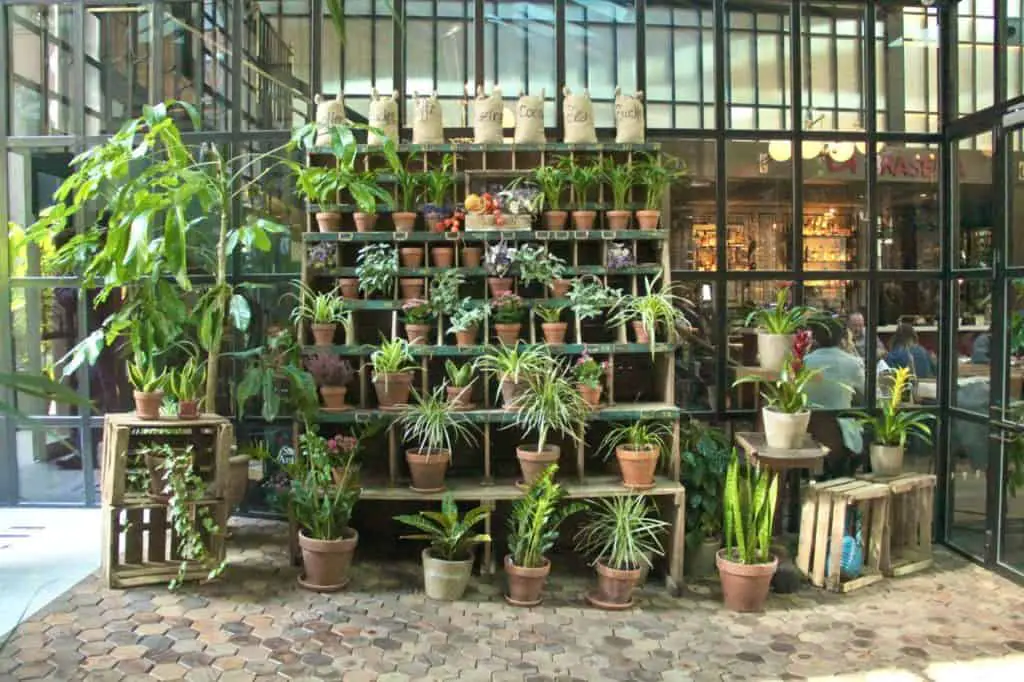 What makes El Nacional even more special is its history. It's a completely transformed space, many times over.
It was built in 1889 when it was a café-theater. Then it was a fabric dye factory, then a car dealer's shop, then a dusty parking garage. Cars were parked here? Un-flippin'-thinkable.
I did feel a little fancy-pants coming here. It just has a jazzy 30s and 40s vibe. I imagined that I was on the set of a film like The Great Gatsby or Chicago. Just call me Roxie.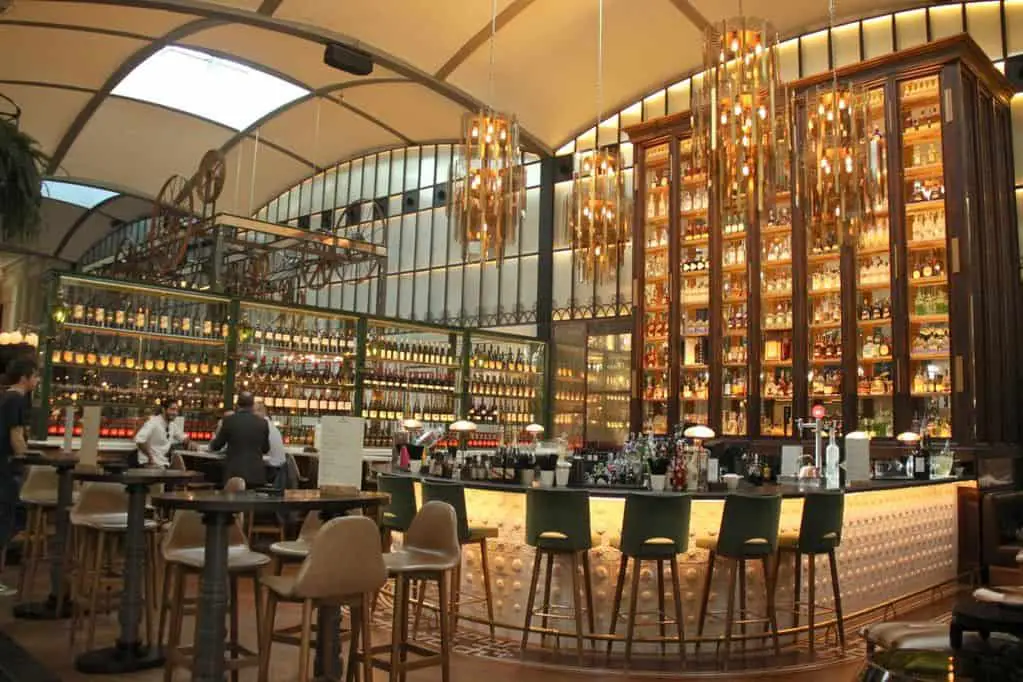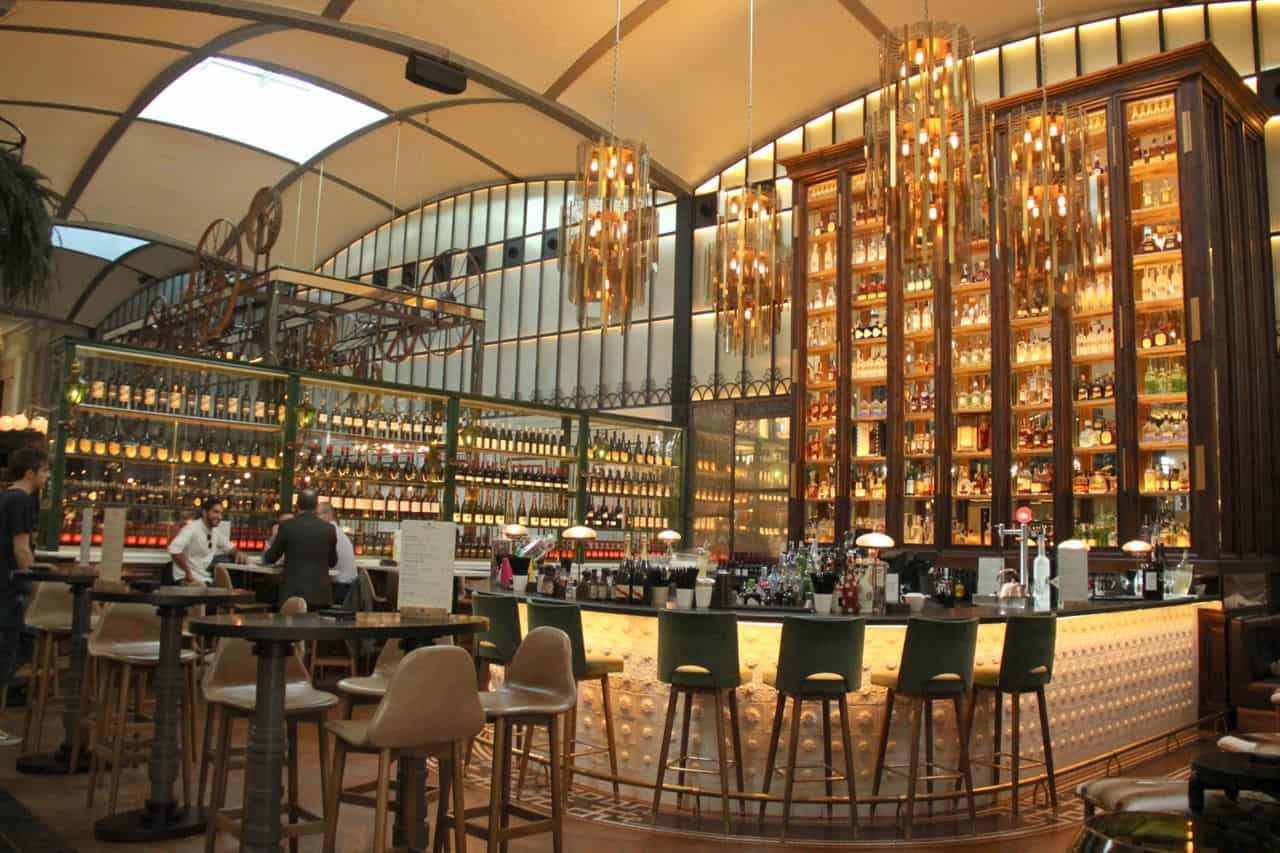 El Nacional prides itself on the quality of materials used in its construction. It uses wood and glass from Galicia. The ceramics and Valencian tiles are used in mosaics. Everything looks sturdy and sleek.
El Nacional has four restaurants, each with a different theme: fish, meat, tapas, or deli. And four specialized bars: beer, wine, oyster/cava, or cocktails.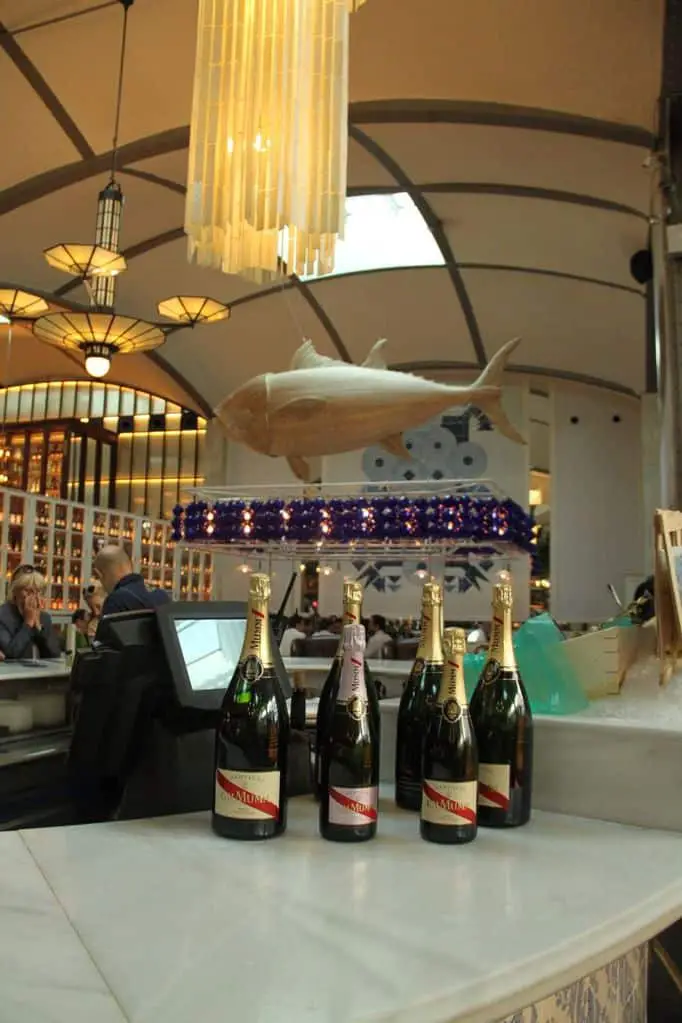 My companions and I stopped at the pastry and coffee shop, La Paradeta. Its French-vintage decor and subtle lighting make it a cozy place.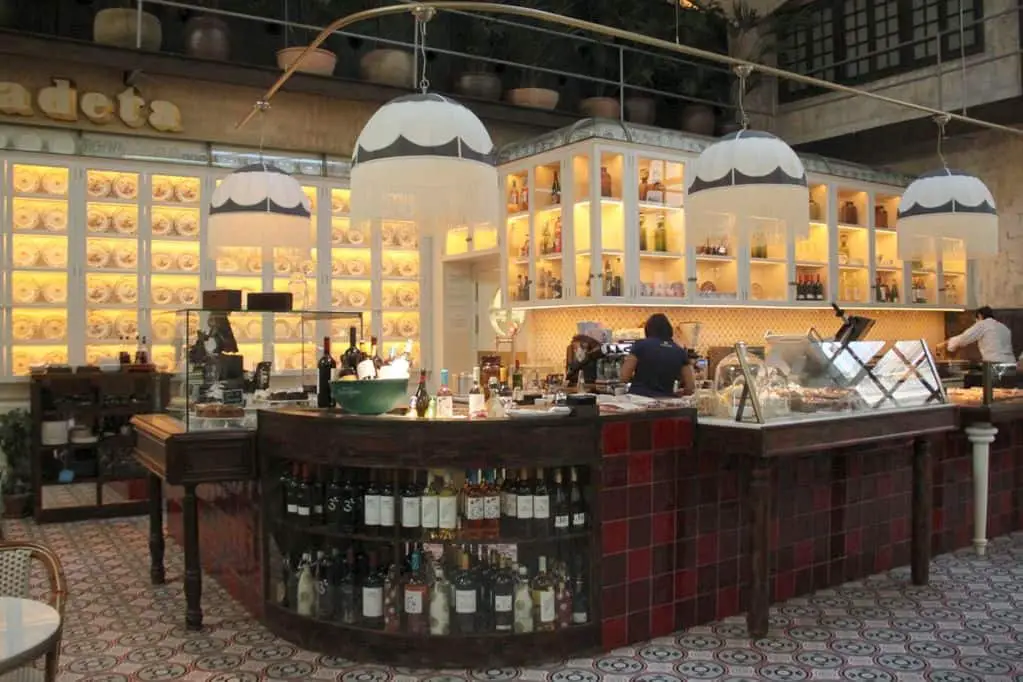 The devil is in the details. These overhead hanging lamps were unique and charming.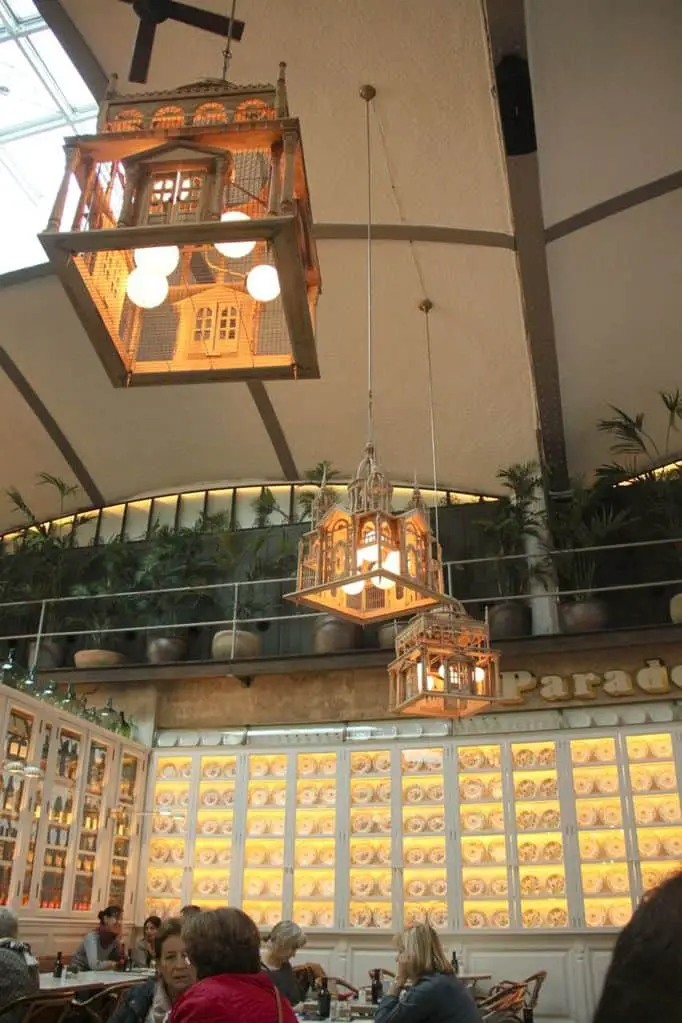 And the French plates in the large, backlit display cabinet (see above) are also used to serve its guests. Oui, oui.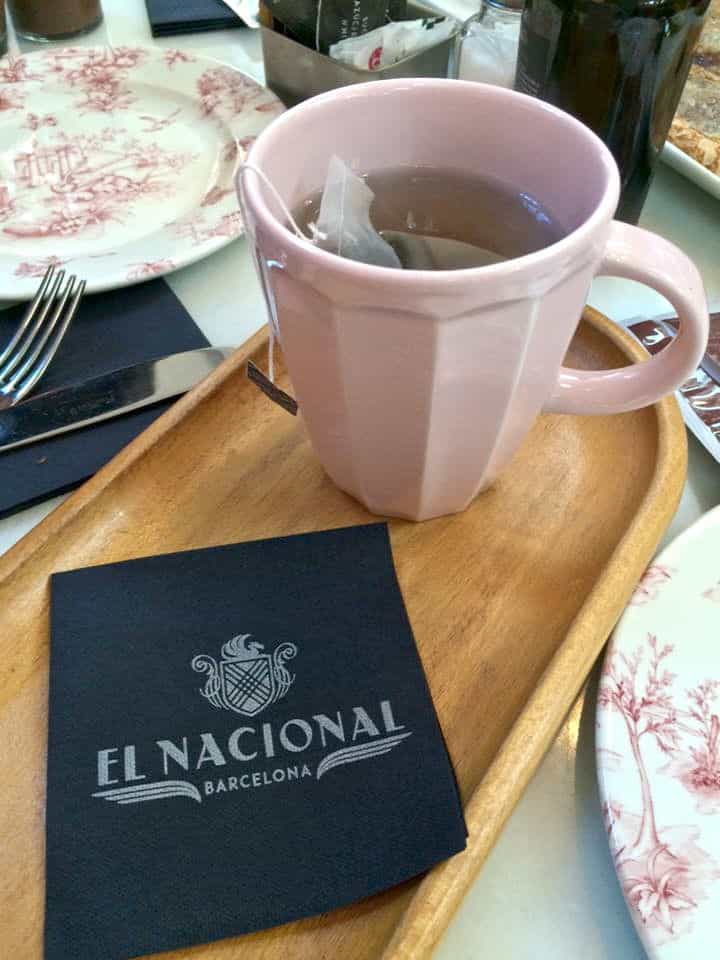 We shared a "chocolate" crepe, which was really a Nutella crepe with chocolate disks on top. Huge difference for someone who has nut allergies.
Nevertheless, it was dee-li-cious.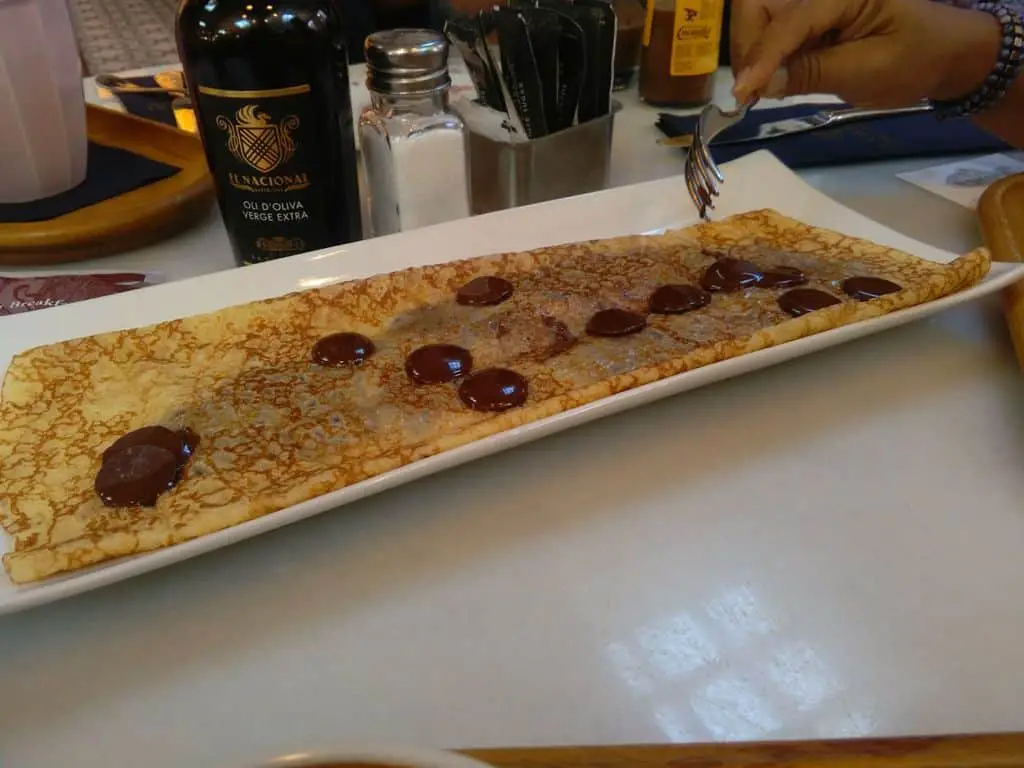 Even the restrooms have an amazing aesthetic. The industrial-inspired wash-up area is unisex, but the toilets are divided by ladies and gents. And check out those marble sinks. And that floooooor….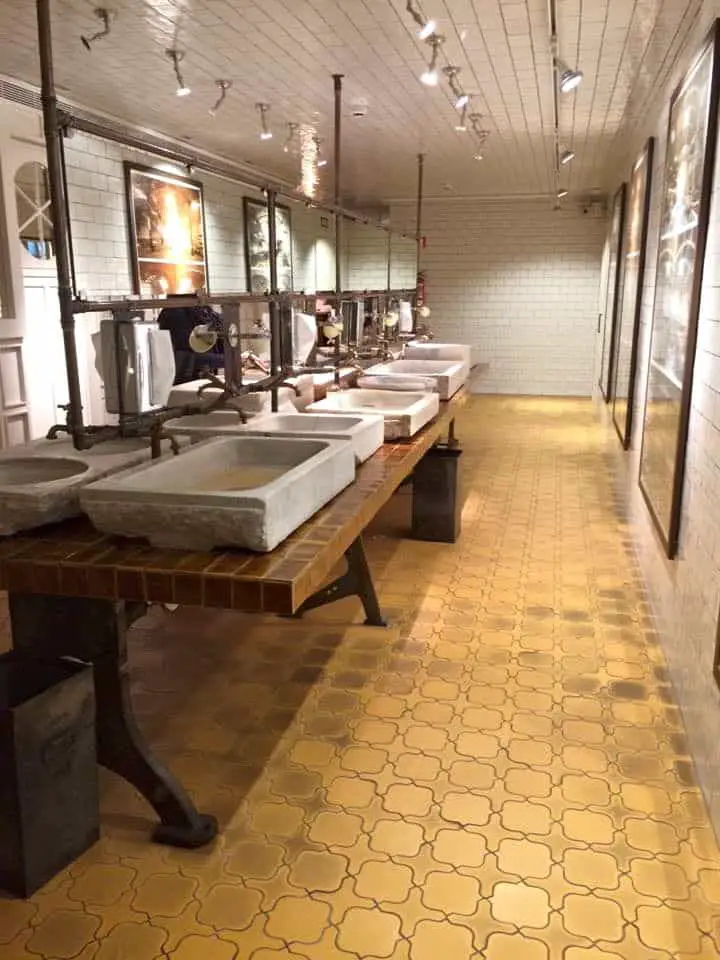 I'll be coming here again real soon. 😉
More information
El Nacional
Passeig de Gràcia, 24 Bis,
08007 Barcelona
Open 12 noon – 3am
Have you been here? What did you think? Would you come here too?