*This site contains affiliate links, which means I receive a commission when you buy. See my full disclosure.
Have you seen the GIANTS of Barcelona?
Maybe you've been to the citywide La Mèrce Festival, or a smaller neighborhood celebration around Barcelona. And you may have caught the gegants – towering figures parading and dancing around. They make normal humans look like Hobbits of Middle-earth.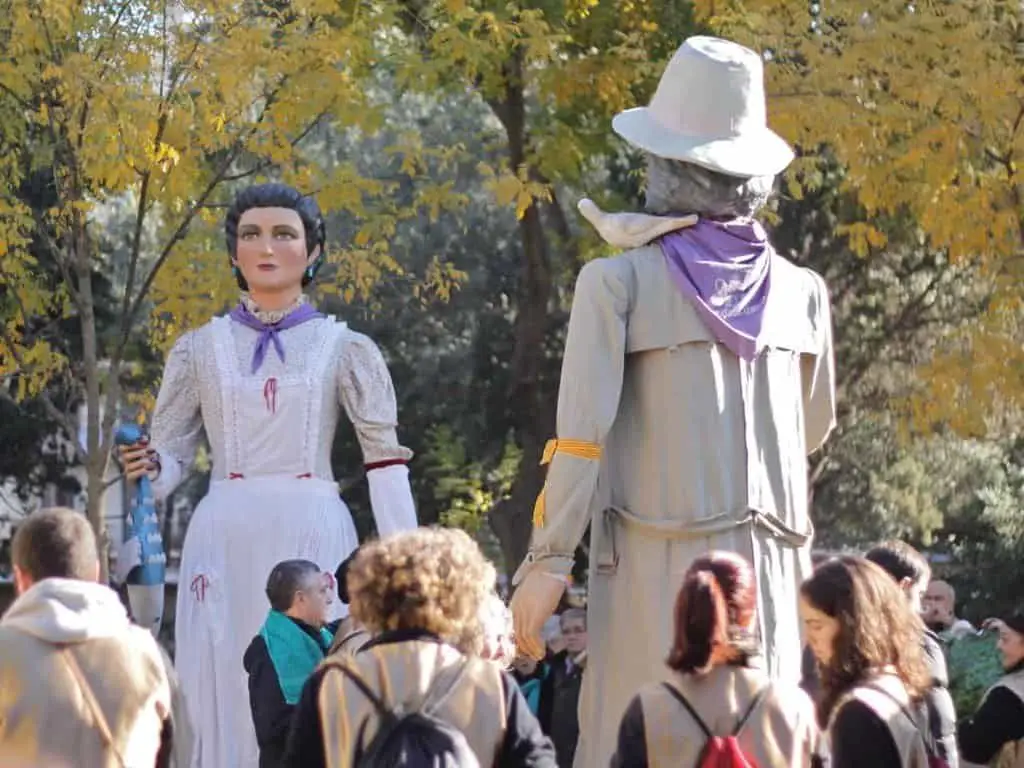 Or, do you know about the capgrossos, or "big heads"? If you live in Barcelona, you've probably seen the annual Loteria de Catalunya ("Catalan lottery") publicity ads for the past few years. The blond cartoon-y figure is "La Grossa" (She's actually based on a real resident of Allella, Catalonia).
Well, if you've ever wanted to see these the giants, big heads, and other figures in Catalan culture, you can. At La Casa dels Entremesos. 
It's a fun place to take the kids and kill an hour. Aaaaand…it's FREE!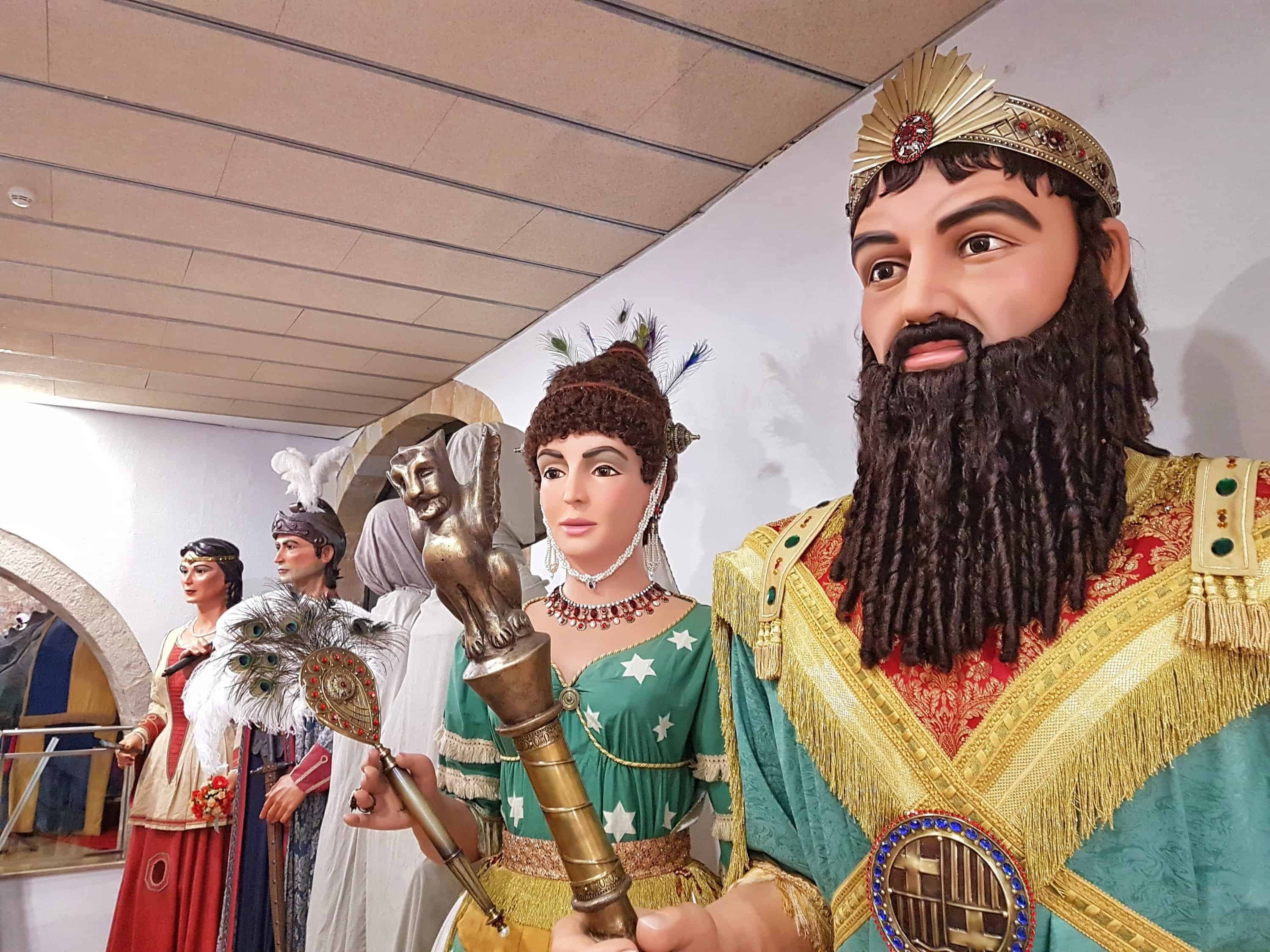 What is La Casa dels Entremesos?
La Casa dels Entremesos is a center that promotes Catalan culture, where several cultural associations are based. They're the cool groups that put on the correfocs ("devil runs"), sardanas (traditional dance), castellers ("human tower" peeps). They also create cultural imagery like the gegants, capgrossos ("big heads") and bestiari (beasts, existing and fictional figures).
You'll see beautiful displays of over 50 figures! The gegants are made of papier mache, and dressed with elaborate and tailored garments. It's hollow inside so a human is meant to animate the gegant, controlling their steps. Their arms usually are formed and static. The "driver" usually has a sort of sheer fabric window sewn into the clothing so they can see.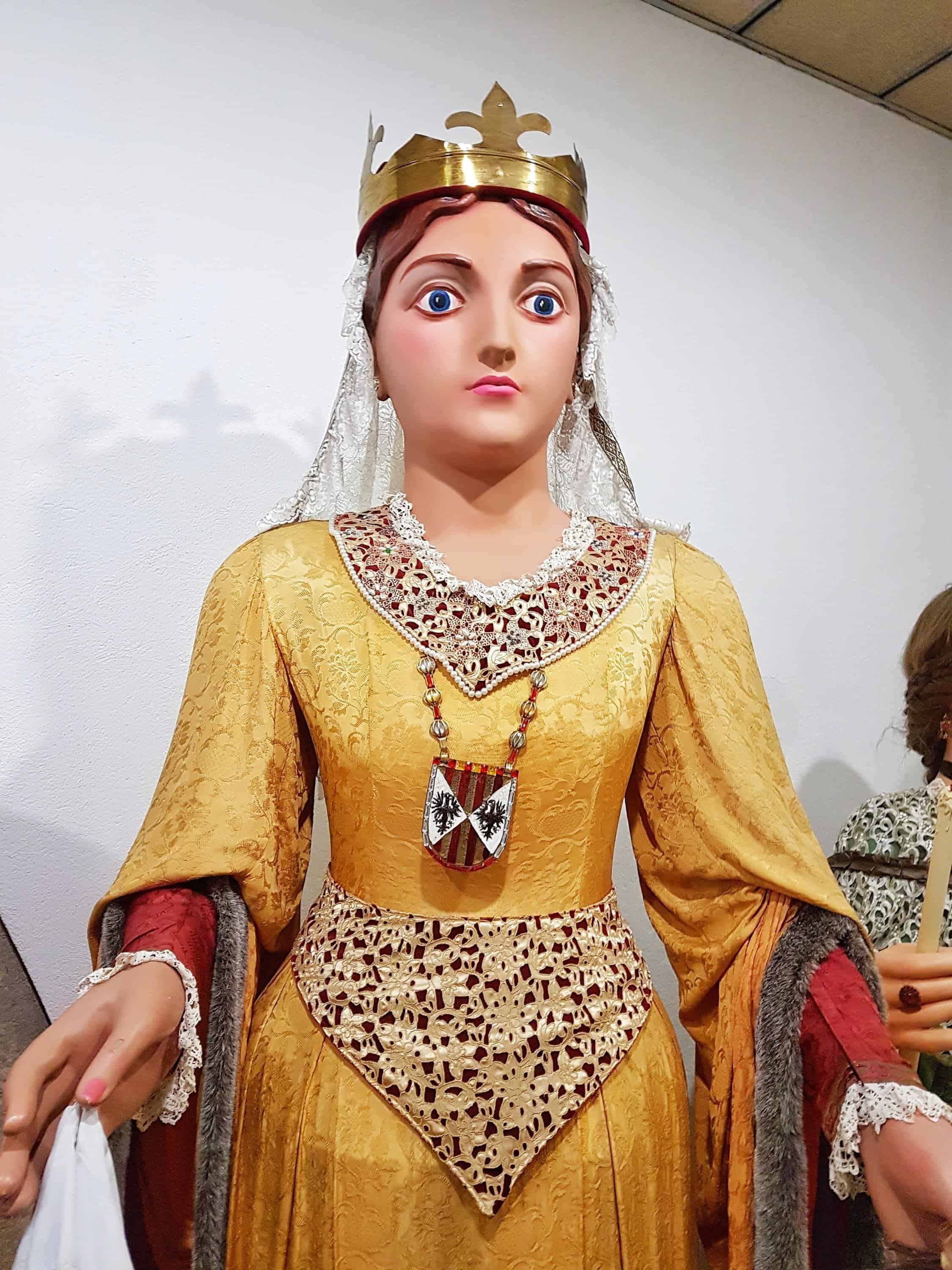 Where did the gegants tradition come from?
The gegants are usually saints, people of nobility, or other popular figures from Catalan folklore. The tradition started in the 14th century during the Corpus Christi festival, a Catholic festival of liturgical and festive processions. They were mini-performances in between acts – and were called entremesos, or "appetizers". At the end of the 16th century, these small bites were meant keep the courts entertained.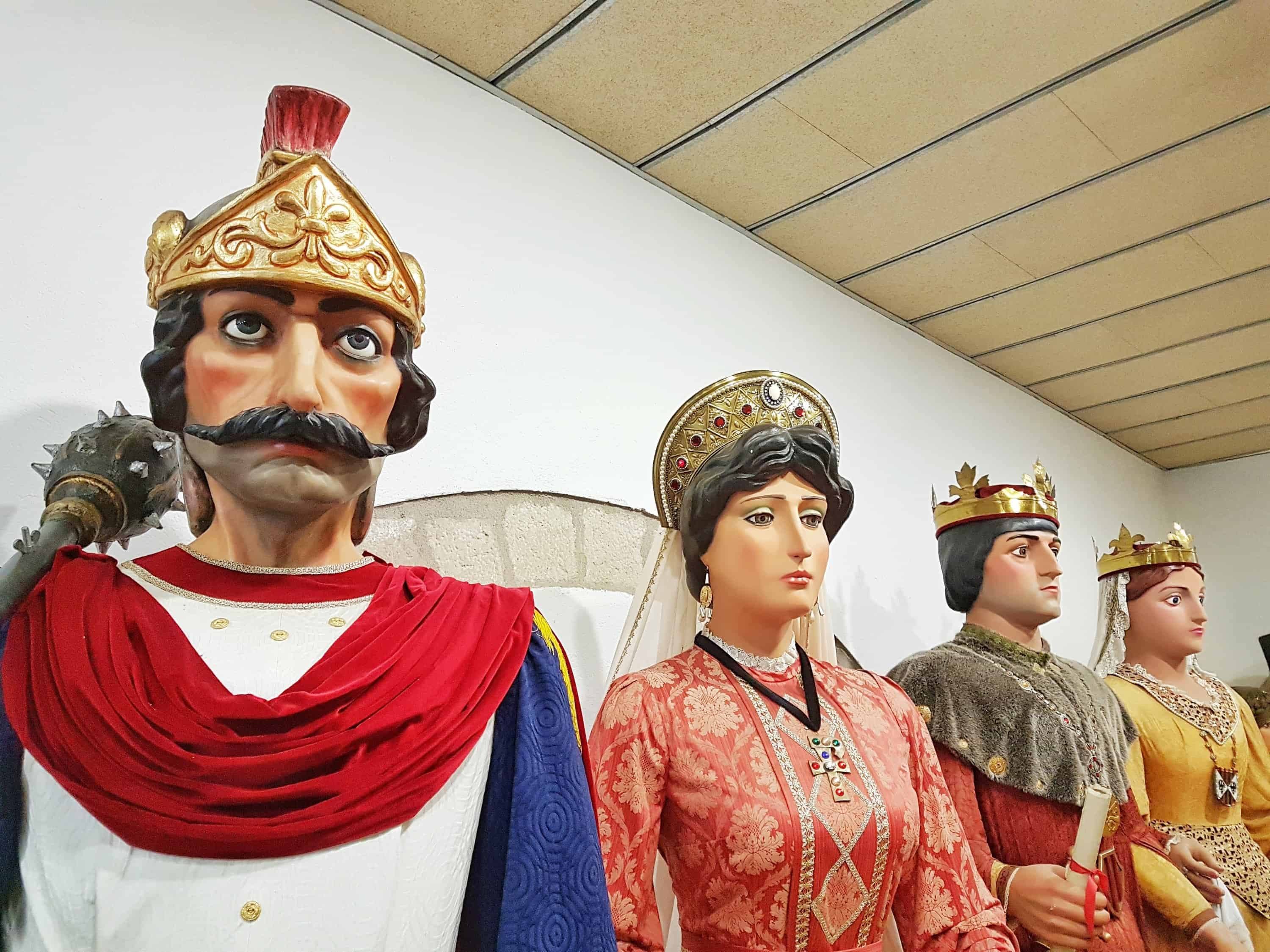 It's crazy. Based on this article in the Barcelona Metropolitan, there are only six people who professionally make gegants. SIX!
Other fun facts I found in that article:
Gegants can cost between 3,000-6,000 euros.
Clients are usually city councils or associations. But, they've even made the figures as gifts. How fun would it be to have your OWN capgrós that looked like you?
Some of the hair is even real. That's what makes the gegants look authentic.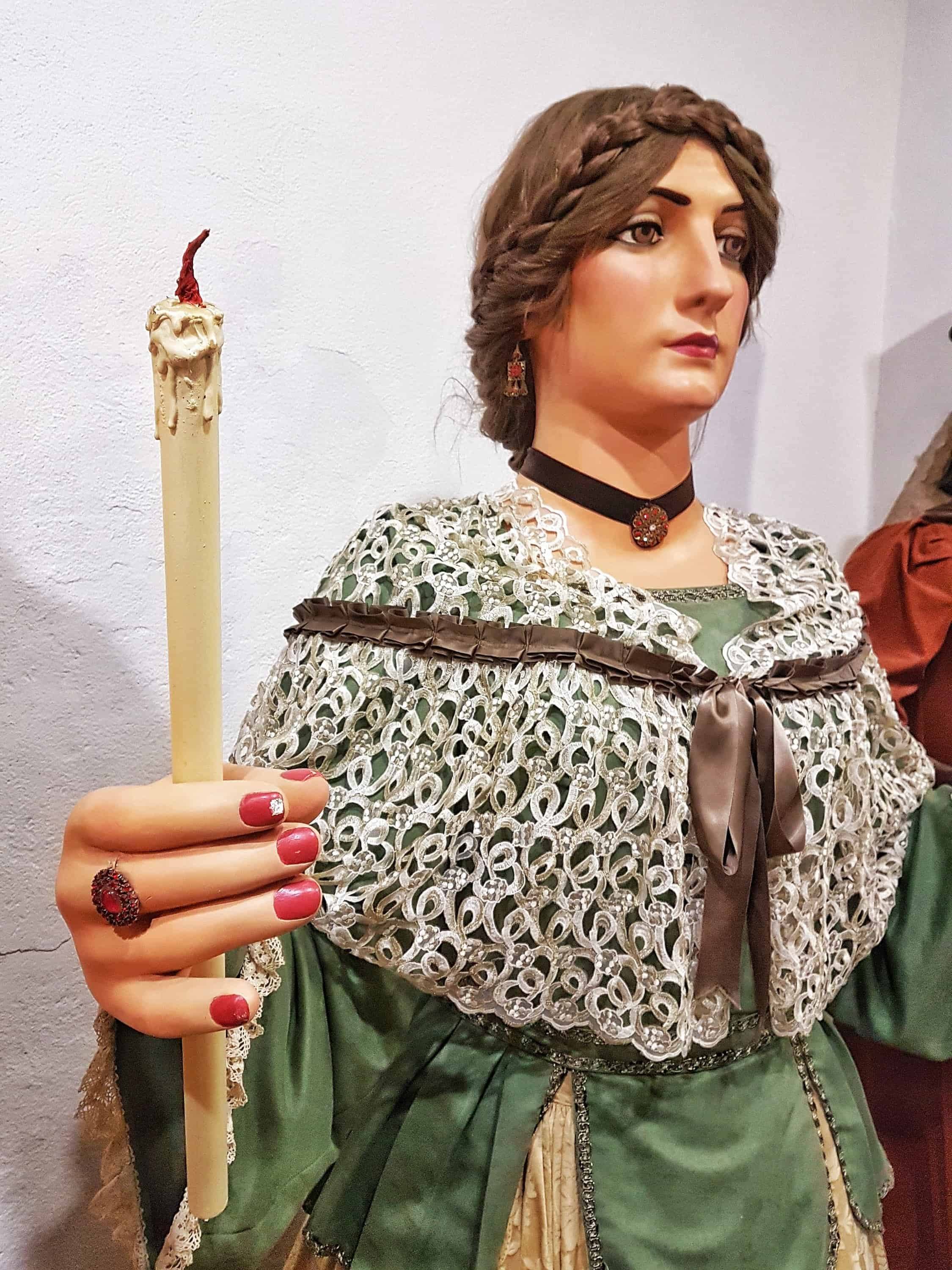 To clarify, the capgrossos, (cabezudos in Spanish), or "big heads": these are small figures that are human size, but with an oversized head. The body part of the "big head"'s body is that of the actual human wearing it. He or she looks through the head through the mouth, which is usually open.
I love the realistic image and expression of the capgròs on the very left. The two on the far left are more humourous and cartoon-like.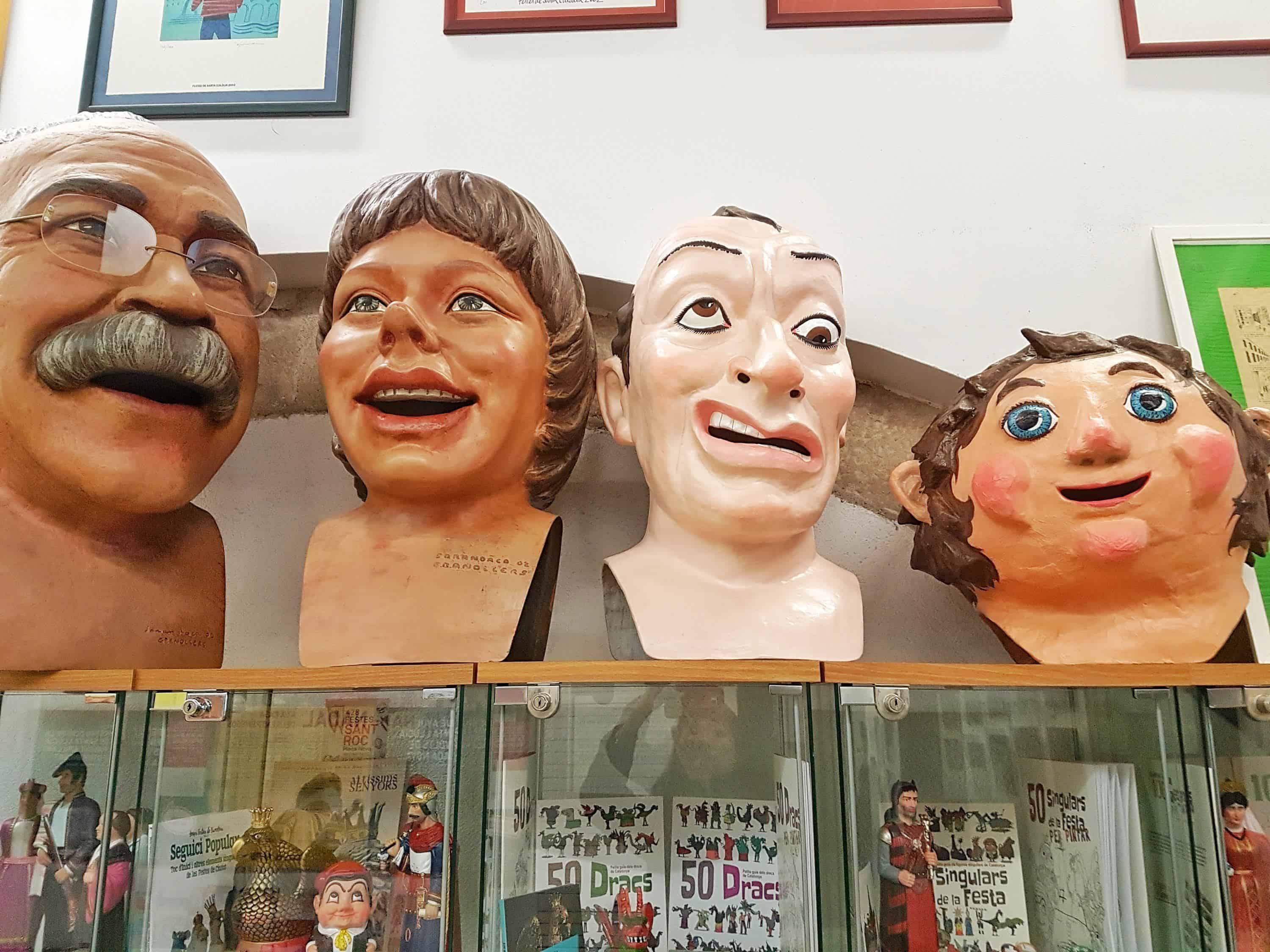 The Carassa de Nadal is my favorite figure that vomits sweets during Christmastime. He's not a gegant or a capgròs, but a "big face" on wheels that gets pushed around as his eyes move.
Back in the day, a carassa was placed under the church organs, and the organists gave the kids sweets. They got rid of all the carassas in Catalonia because 1) they're a distraction and 2) it represents a head of a Moor! It was finally considered racist.
While the carassas aren't used in church anymore, this one was built in 1999. Catch him in action at the Carassa de Nadal at the the Fira de Nadal de Sant Llúcia.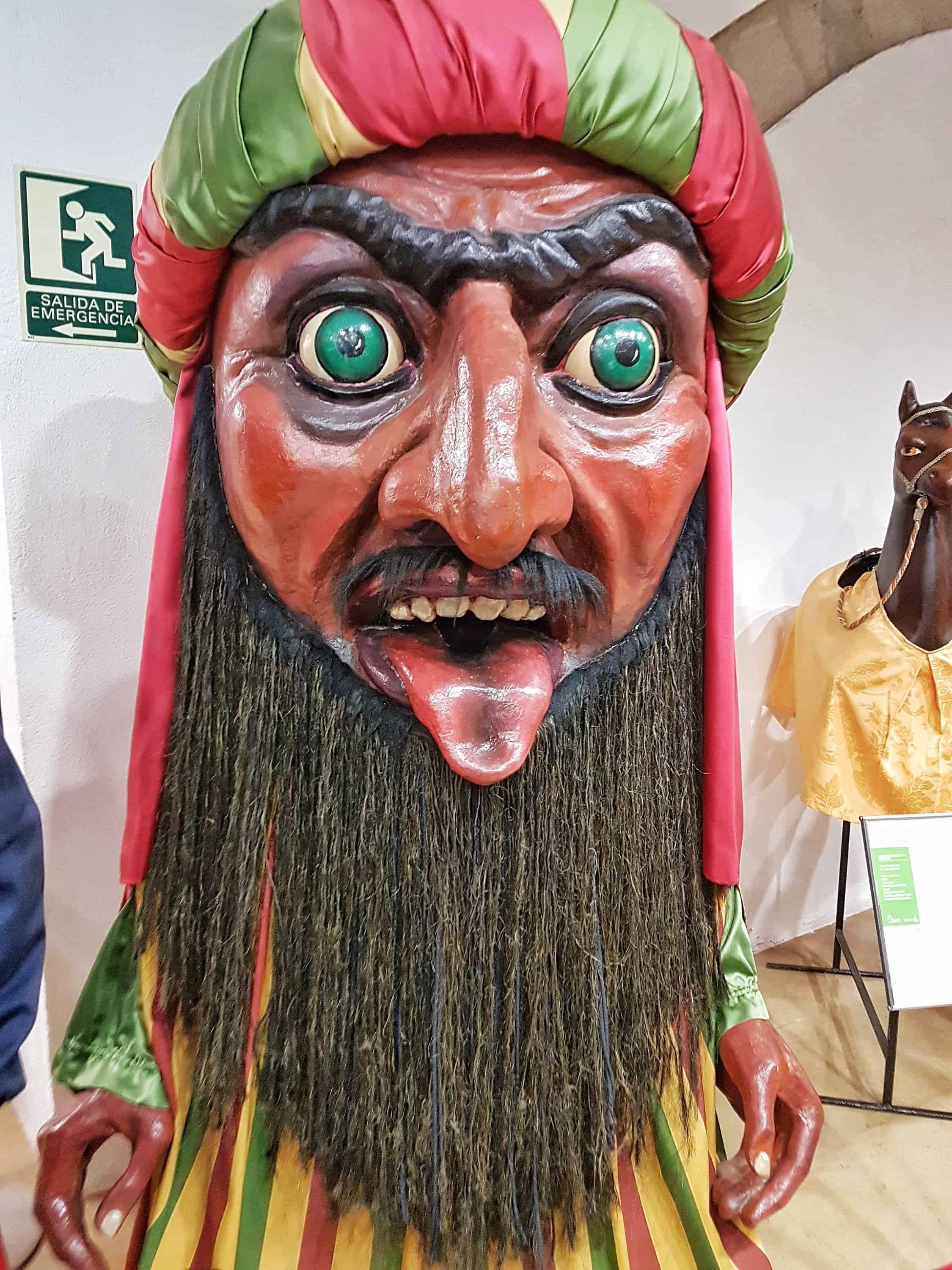 Bestiari, or "beasts" are on the right aisle. They're real or fictional animals. L'Àliga de Barcelona ("Eagle of Barcelona") is on the very right and is an iconic symbol of the city. It participated in ceremonies in the 16th and 17th centuries. This eagle was built in 1999.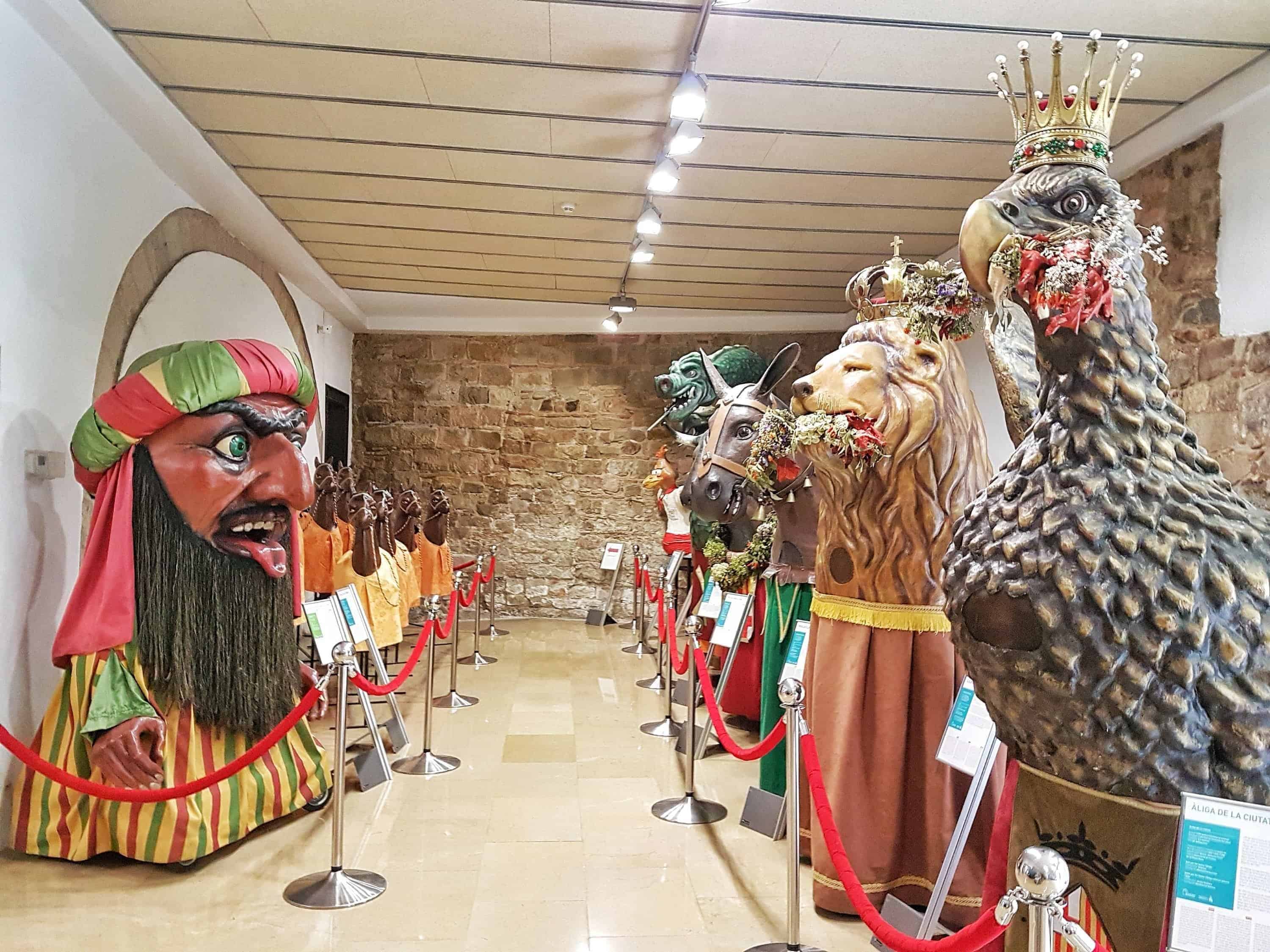 Guided tours of La Casa dels Entremesos are also available. I didn't get a chance to do this, but I think it would be fun to deep dive into loony world of Catalan pop culture. The more I think about it, the more I realize how much Catalans love imagery, fiction, and storytelling. Ahem, I mean what other culture has a log that poops?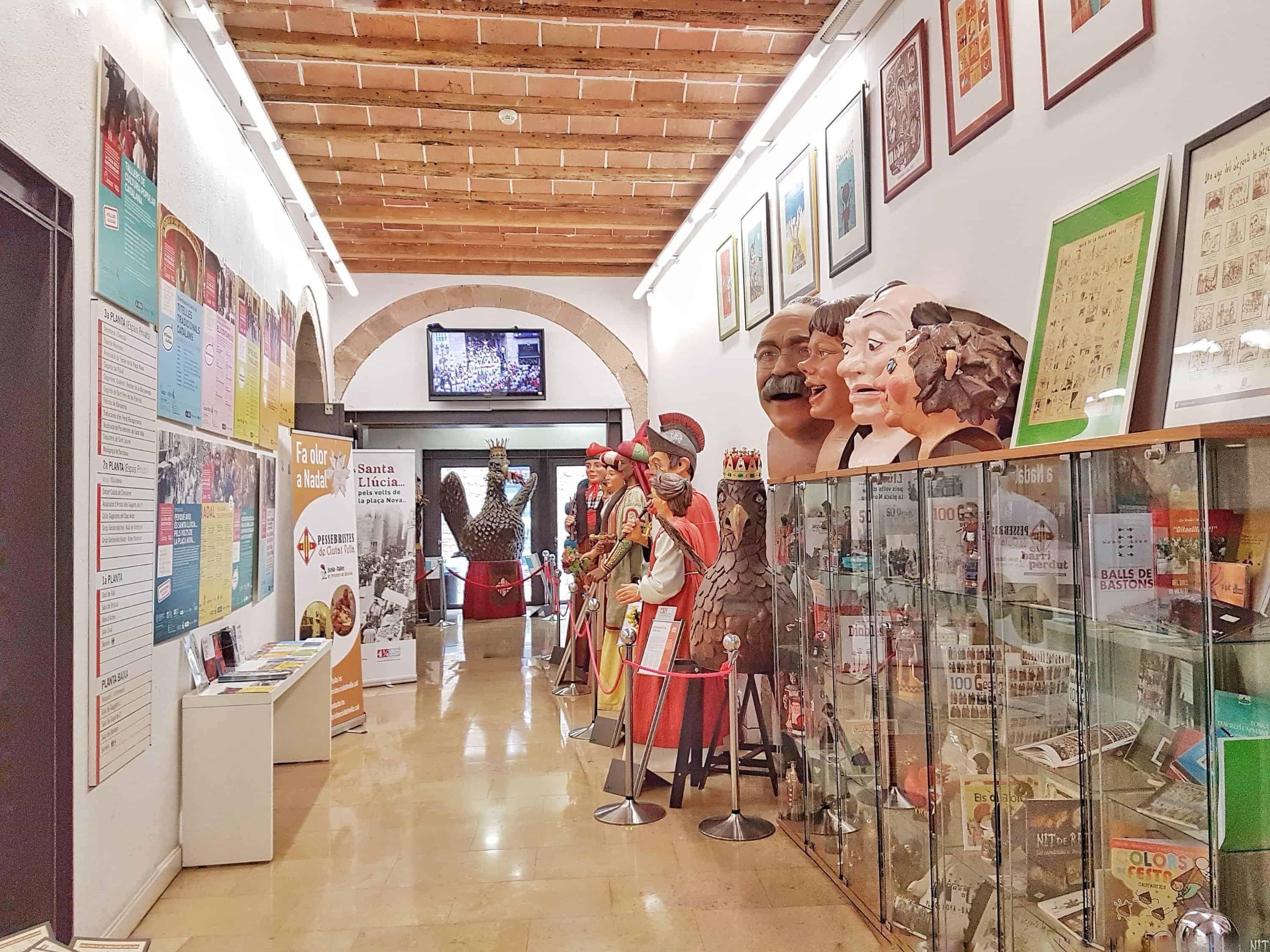 I would definitely recommend visiting La Casa dels Entremesos if you have kids. Don't feel let down by the simple, understated facade. Go inside and have fun with your fam bam. Or go alone. It's fascinating to see as a grown-up too 😉
Did I also mention it's free? Ya just gotta make sure the littles don't knock anything over. Can you imagine the dreaded domino effect?
More information:
ADMISSION: Free. Tuesday to Saturday from 10am – 1pm / 4pm to 7pm; Sundays from 11am – 2pm. CLOSED on Mondays.
Pl. de les Beates, 2, in Cuitat Vella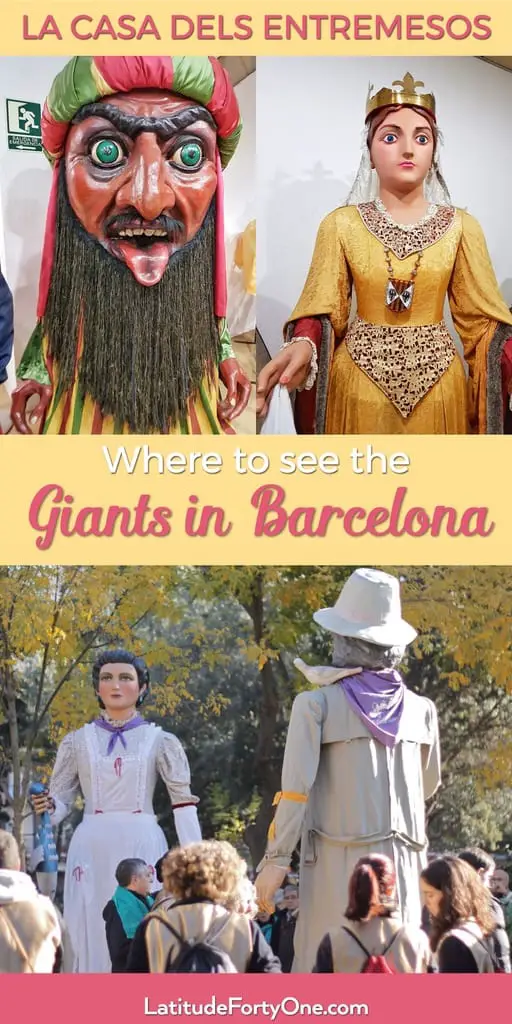 Have you been here before? Would you take the kids here? Would you go without kids? I think it's awesome!