Christmas Market at the Sagrada Familia
Spain is a late-to-bed, late-to-rise kind of country. There are times when you can take advantage of this — especially when trying to enjoy crowded events when you need a little more elbow room. We did this by hitting up the Fira de Nadal de la Sagrada Familia early in the morning (And by early here, I mean 10:30am. It's like being up with the roosters.)
While this Christmas fair isn't as large as the Fira de Santa Llúcia, its featured products are of the same ilk: holiday ornaments, Christmas trees, caga tiós, caganers, Nativity scenes, artisan crafts, and savory food. The stands run mostly along the perimeter of the gardens across from the basilica. (Families with young children: It's also great place to bring the little ones because afterward they can take advantage of the playground on the inside!)
At this ungodly hour, it's comfortable to shop like this…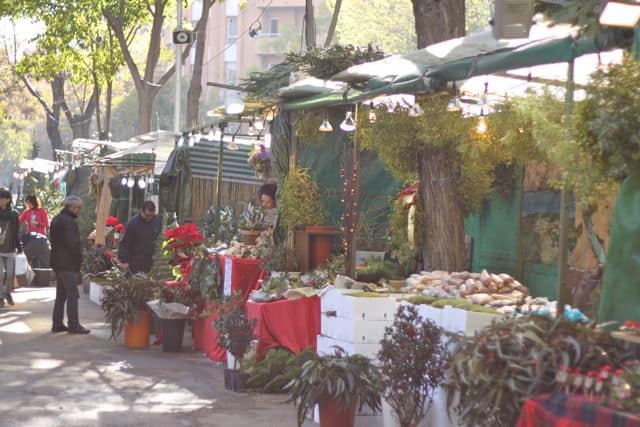 Many Christmas trees here are sold inside a pot (instead of using a tree stand like in the US). Some vendors plant a special tree for a family to take home and love it.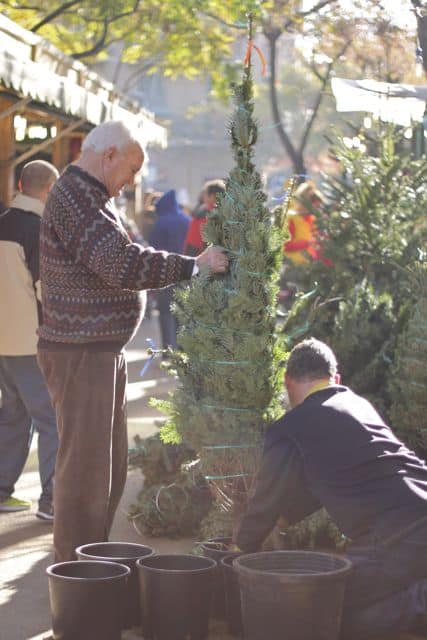 While Santa Claus isn't the rock star gift giver (the Three Kings are), he's still a popular guy. His red and white ensemble waits to be purchased.
 A quaint little food stand prepares their grill to roast castañas (chestnuts). They're divine when they're warm and its flesh is steeeeaming…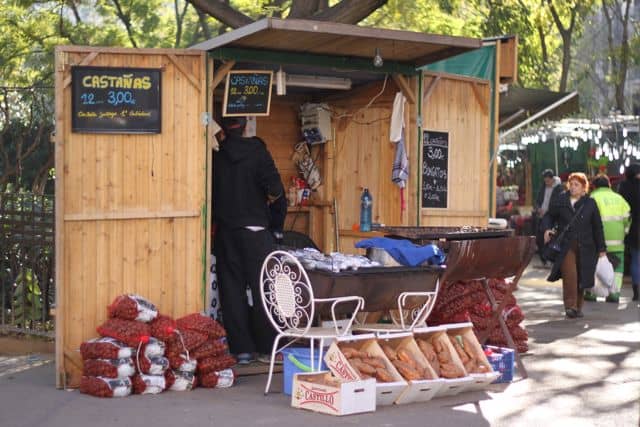 I can't forget to add a few chirpy caga tiós here, right?
Bags of pebbles of every color, green moss, and all the textures you need for a Nativity scene.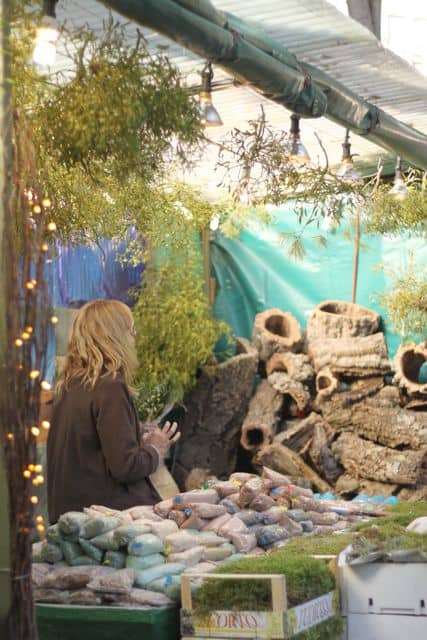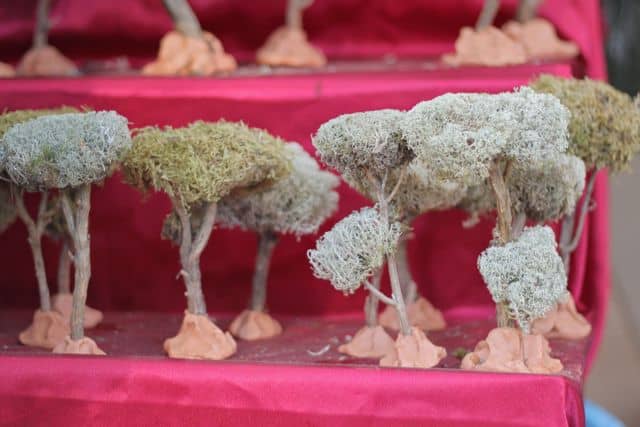 And even miniature garden tools, wicker baskets, and kitchenware to add to your teeny historical Christmas landscape.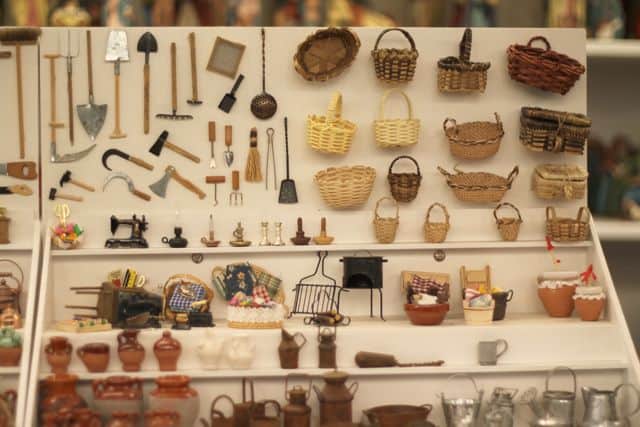 Eau de Christmas. I'm craving some hot cinnamon, cocoa, baking cookies and real pine tree smell to fill up the house. Who wants to come over and do that in mine?
Holiday entertainment. This classy-looking gegant arrived to amuse the Christmas crowds, accompanied with music and dancing.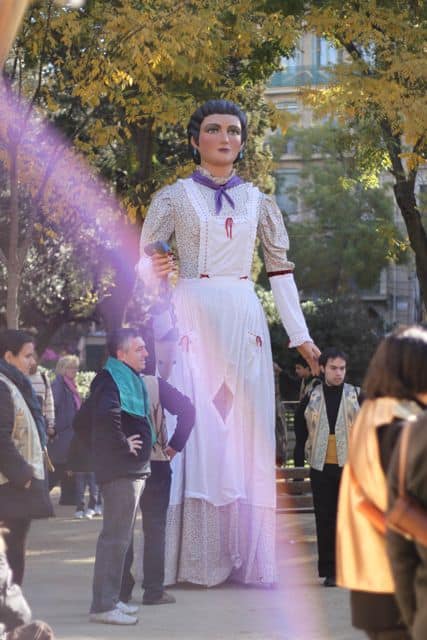 All this festive shopping and spectacles while you have a stunning view of the Sagrada Familia.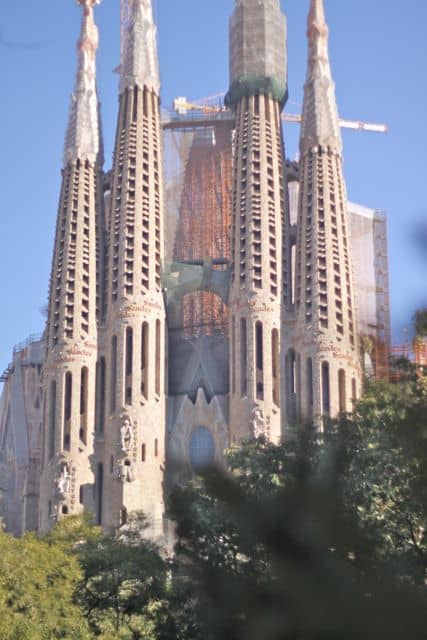 Countdown to Christmas! It's on!
(Visited 259 times, 1 visits today)