*This site contains affiliate links, which means I receive a commission when you buy. See my full disclosure.
Imagine this — taking a relaxing road trip around Spain, looking at the olive trees on the scenery, and stopping by historic towns with thousands-year-old cathedrals. AND eating the delicacy of the city. This, my friends, is my travel dream. (Which WILL be fulfilled one day.)
While I can't really do this right now, I'm a lucky one – because I've actually tasted and devoured one of the most delicious cuisines in the world, SPANISH FOOD, as voted by…everyone. So I'm not surprised that, in 2016, of Michelin's top 10 restaurants in the world, THREE were in Spain.
But if I could take a tour of this festive country and have a local delicacy in each city, this would be my plan. Mind you, the recipes are so simple. But to really enjoy the best foods, you have to get the best quality ingredients. And what better way than its city of origin? Try these:
1. Valencia – Paella de Mariscos
About Valencia: Valencia is the third biggest city in Spain. It's a coastal city that's not to overwhelmingly big, yet not small enough to just pass one day away. The futuristic-looking City of Arts and Sciences, its new and eco-friendly Bioparc zoo, and its myriad of gastronomical fare make it a thriving destination.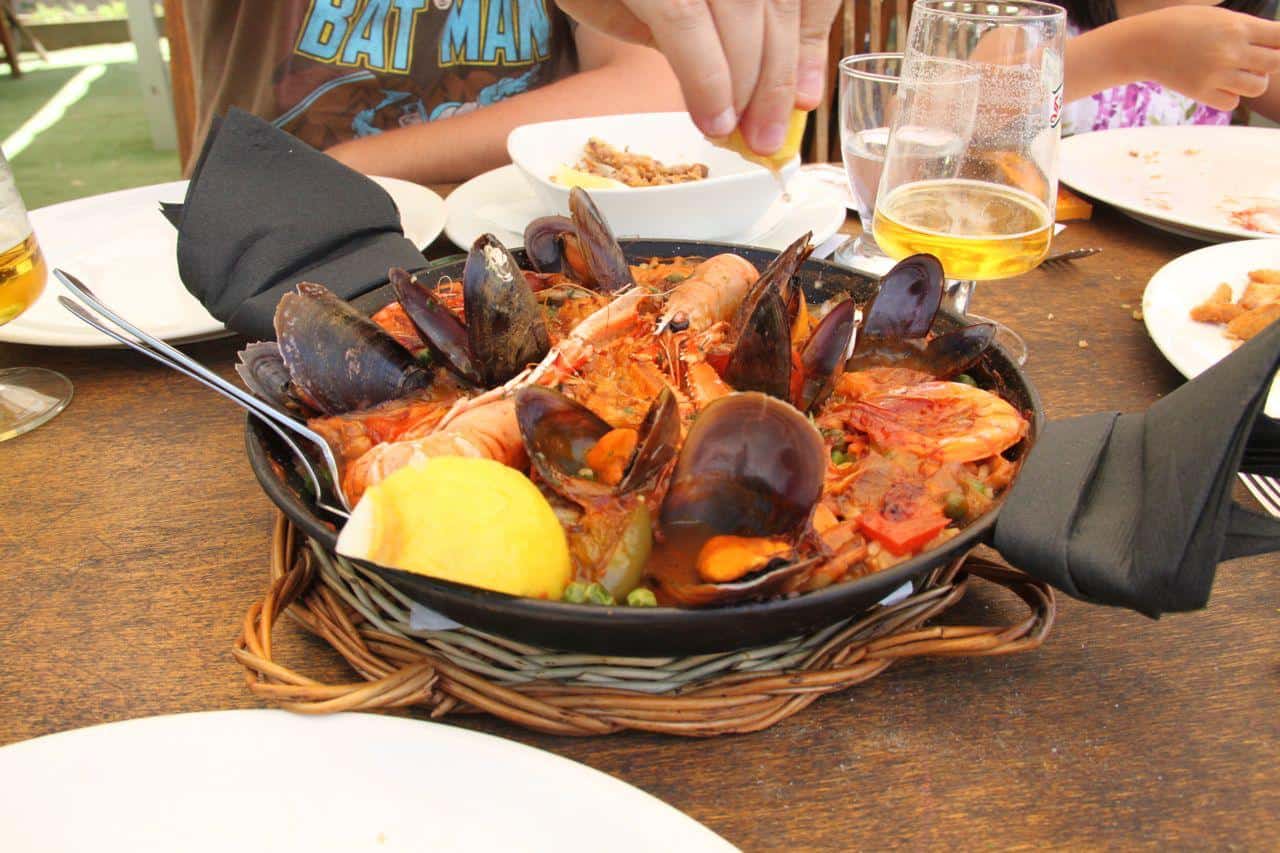 Its delicacy: Paella, in general, is a rice dish filled with lots of goodies – you can add vegetables, sausage, chicken, rabbit, or seafood. It originated in Valencia, one of the most productive rice-producing areas in Spain.
Paella de mariscos (seafood paella) is a divine dish filled with mussels, cuttlefish, langostines, clams, and shrimp. It's cooked with a special rice that soaks up a beautiful tomato/seafood base to give it enough chewiness that accompanies the seafood so well. Easy on the lemon though, you don't want to overpower the paella's already scrumptious flavor!
2. Andalusia – Coquinas al ajillo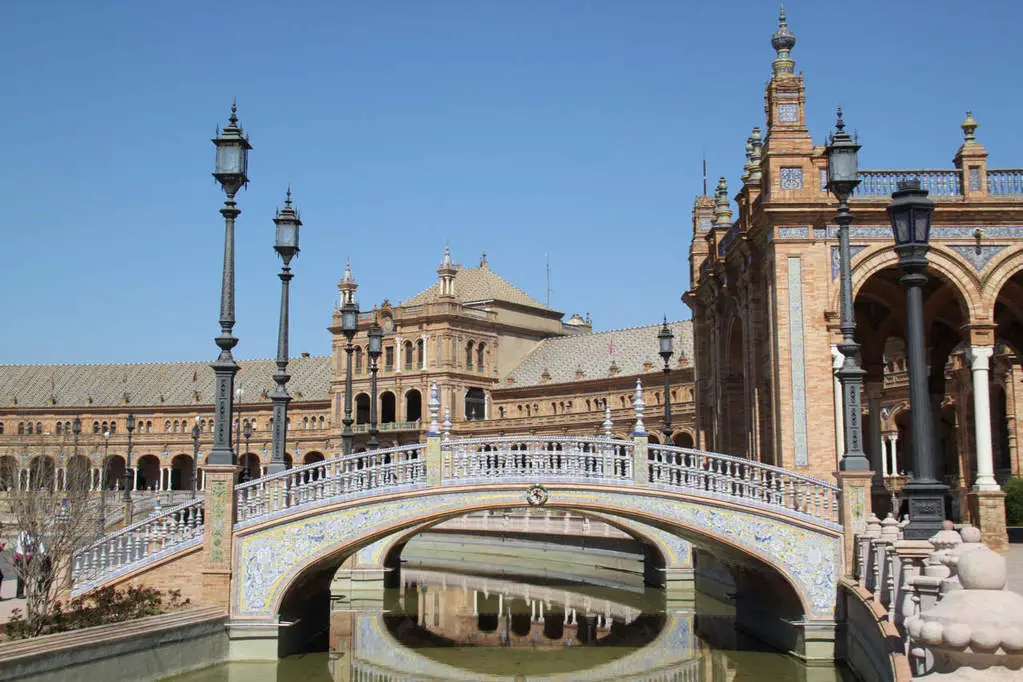 My first love is still Andalusia, the region where I first studied as a college student. When you think of the stereotypical Spain – the bulls, castanets, and pretty girls in flamenco dresses — you're thinking of this traditional southern region. Its where influences of the Jews, Moors, and Visigoths created a beautiful melding of cultural beauty, exuding through its passionate and vibrant Spanish style. Olé!
Its delicacy: Coquinas are a special kind of clam, which are hard to find in Spain. I discovered these beauties when I was in the beach city of Isla Canela (in Andalusia) a few years ago visiting family. They get washed onto the beach sand, but you're prohibited from getting them.
Their flesh is soft and not too chewy. When it's cooked with olive oil, garlic, and parsley, it makes for the perfect appetizer. No salt needed! It's good to have a piece of baguette bread to mop up what's left over. It's a complete delicacy!
3. Galicia – Pulpo a la Gallega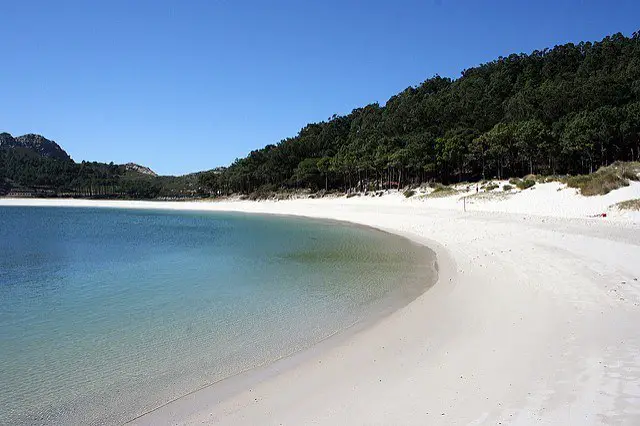 Galicia, I have never met you, but I will one day. Why? Because I'm enamored by your green, lush landscape of pine and eucalyptus forests. Galicia also has some amazing beaches, including the Cies Islands in Vigo, which has crystal clear water and white sands.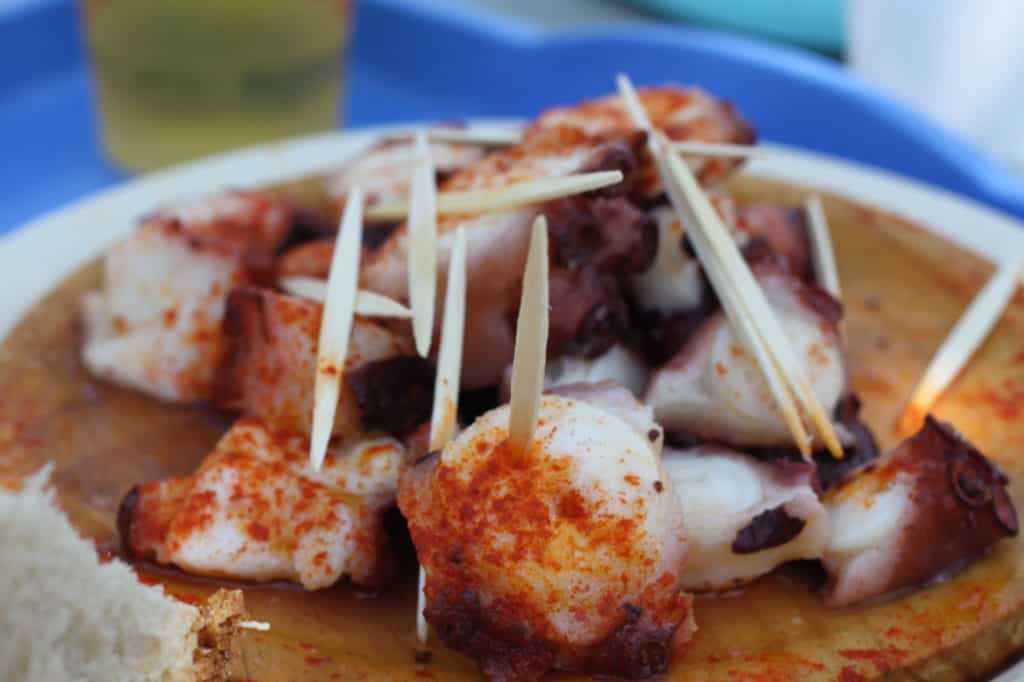 Its delicacy: Oh my, you beautiful octopus, you. Before moving to Spain, I was sure that I would never put any kind of eight-legged creature in my mouth. My GOD, was I wrong. Pulpo a la gallega is octopus – its soft flesh melds well with the olive oil and sprinkled paprika. It's one of the most popular dishes in Galicia. While its ingredients are simple, the taste is heavenly.
4. Asturias – Fabada Asturiana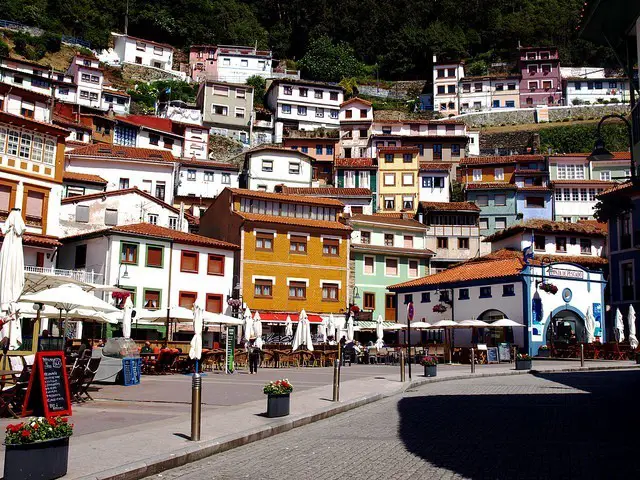 Asturias is another drool-worthy destination in the northwest of Spain. Its majestic Pico mountains, the colorful fishing town of Cudillero, and yes, its even beautiful beaches make it one of the less-crowded but seriously enchanting places to visit in Spain. If you want to ditch the tourist crowds, head here.
Its delicacy. Talk about real soul food. The fabada asturiana is a filling, hearty stew made with white beans, morcillo (Spanish blood sausage), chorizo, saffron, and smoked paprika. The chewiness of the sausage mixes well with the warm soft beans in a thick sauce bursting with flavor. It has a creamy texture that makes for a hearty lunch on a warm winter's day. Sluuuurp…
5. Basque Country – Pintxos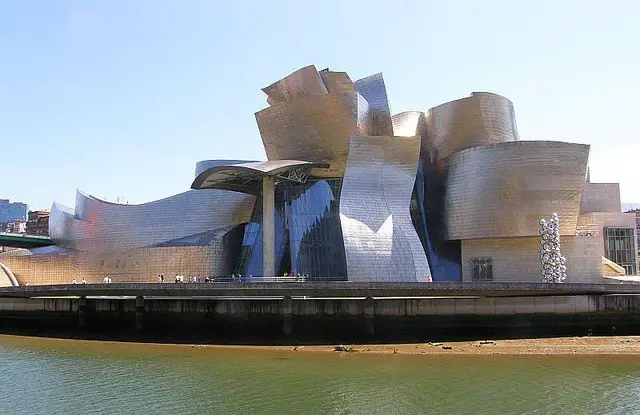 The northern Basque Country is quite a different region of its own – they have strong ties to the French culture are a twist to what you normally perceive "Spanish culture" to be. It has beautiful resources, contemporary architecture, and an unrivaled fine gastronomy scene.
Its delicacy. Pinchos, pintxos, or as I say, fun foods to eat with friends. They're small snacks that you eat standing up in a bar or tavern.  They have a social quality to them – you eat them as you gather with friends and family and have a drink.
They're called pinchos because you "pinchar" them, or spike them with a toothpick or a long stick. It usually consists of a Spanish tortilla, a piece of Iberian ham, chorizo, anchovies, or anything else. Underneath it is a piece of bread. When you're at a bar, you just count the number of toothpicks you have, and they'll charge you accordingly. Don't cheat!
6. Catalonia – Crema Catalana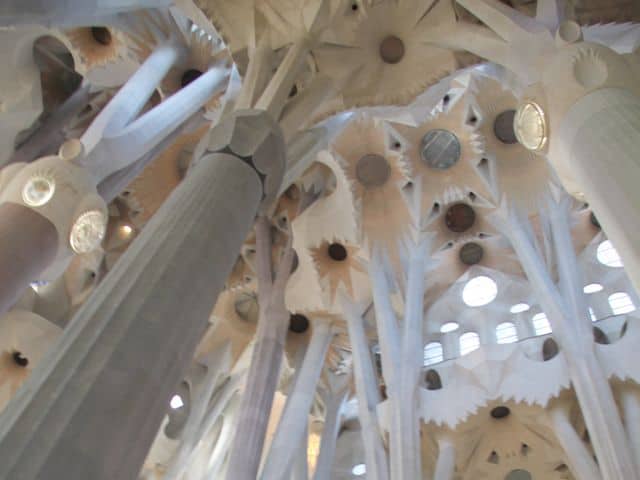 Catalonia is my home sweet home. Also having strong cultural pride, as they say here, "Catalonia is different". Not only does it offer the eclectic metropolitan city of Barcelona, but its got a wide range of natural splendor – the beaches, its soaring mountains, the small towns. Its also got its own language and traditions that you may think you're really not in Spain!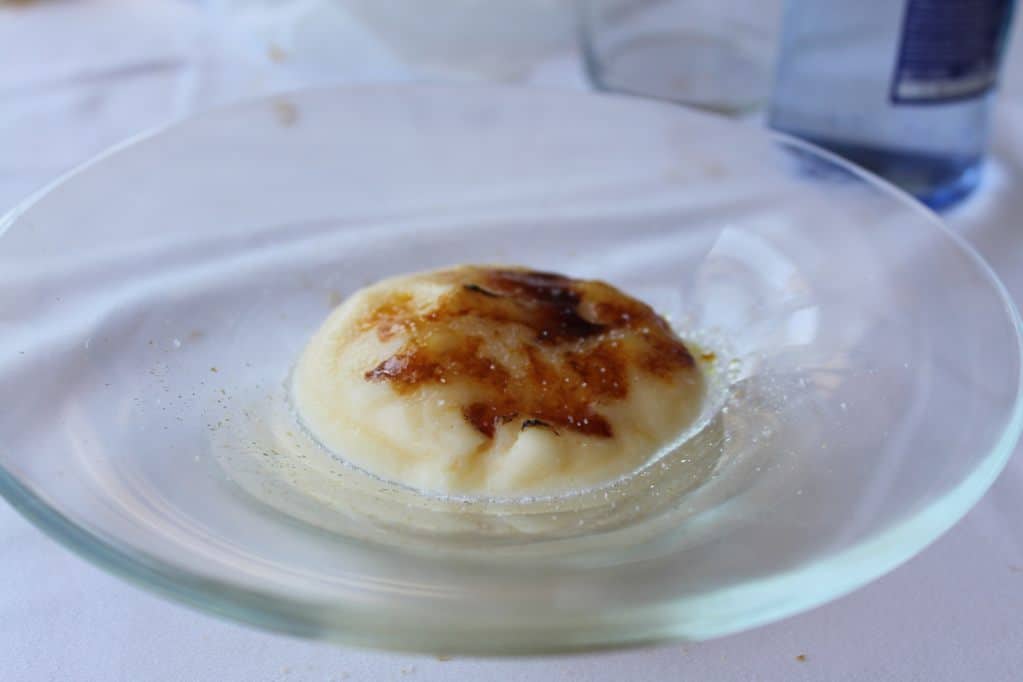 Its delicacy. I'd end my trip back in Catalonia, saving dessert (and home!) for last. The crema catalana is similar to the French creme brûlée, but better – IMHO. It's a custard-based creamy dessert with lemon and cinnamon, topped with a crispy caramelized layer, burnt to perfection. Grab a teaspoon, and crack that first layer – it's almost as satisfying as eating it.
Here's another dream road trip you can take in Spain!
I could go on and on with this list of delectable Spanish food. What are you favorite Spanish foods? Have you tried any of these? 
DISCLAIMER: This article has been sponsored by AVIS.