*This site contains affiliate links, which means I receive a commission when you buy. See my full disclosure.
It's easy – and unfair – to pin Spain as merely the land of bulls, sangria, and Antonio Banderas. In reality, it's a diverse mosaic of regional cultures and languages. From the industrial yet dazzling Basque country in the North to the whitewashed pueblos of Andalusia in the South, I asked seasoned travel bloggers which were the best cities to visit in Spain.
While this isn't a comprehensive list, it's a tiny appetizer of old-world villages and mega-metropolises – and it's what to see in Spain. Read on to see what my fellow blogger friends had to say. Take it away!
The best cities in Spain to put on your itinerary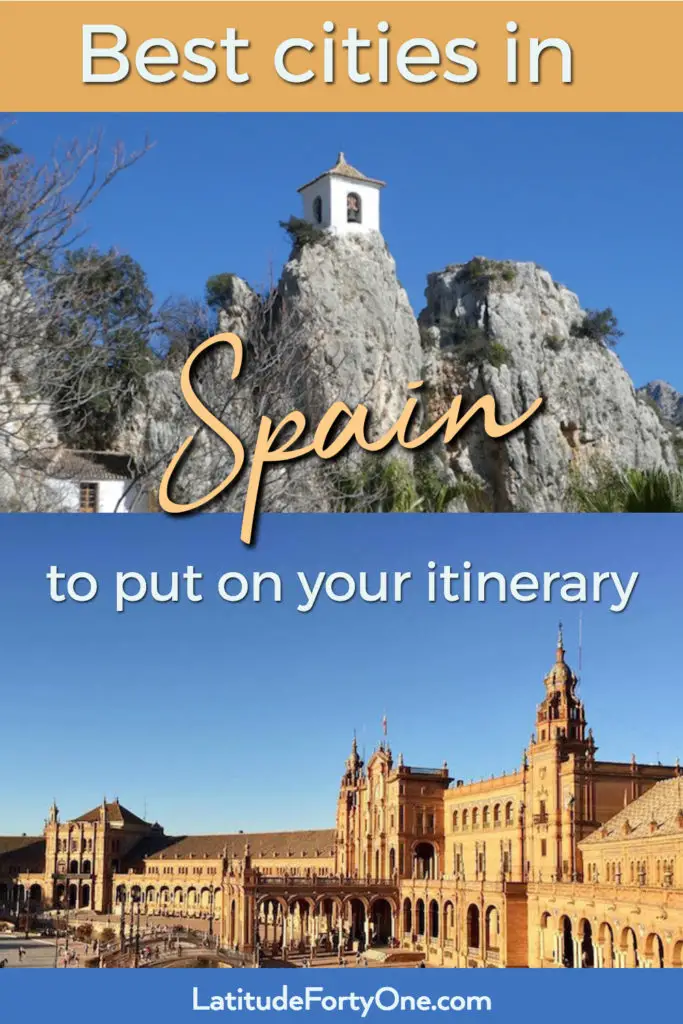 ---
Pssst…Planning a trip to Spain?
Find out what you need to know before you come.
Check out my practice Spain trip planning guide!
---
Girona
By Amber from My Husband in Tow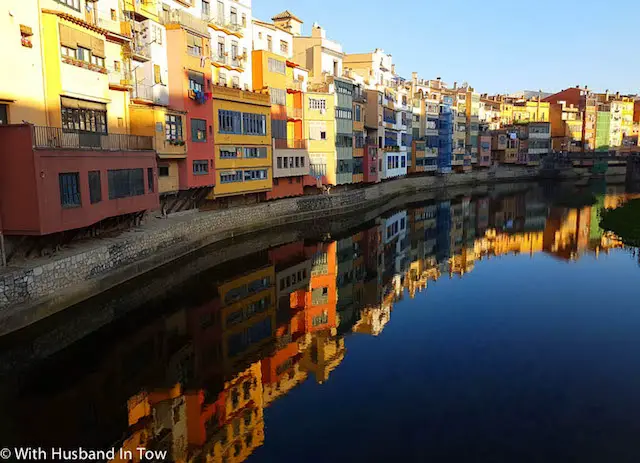 Only a 38-minute train ride north of Barcelona lies the medieval city of Girona. Not only is the Barri Vell, or old town, particularly stunning, with a winding river and bright colored buildings. But it's also the jumping off point for the Costa Brava. The Costa Brava is a stretch of stunning coastline, all dotted with small seaside villages and coves. In between is an amazing undiscovered wine country, the DO Emporda.
But, one of the best reasons to visit Girona, and the Costa Brava, is the gastronomy. Once home to Ferran Adria's elBulli, is presently home to one of the top Michelin restaurants in the world, El Celler de Can Roca. Enjoying the tasting menu at El Celler de Can Roca isn't possible for most travelers because reservations book up a year in advance. But, you can enjoy a tasty gelato at the nearby Rocamblesc, the gelato shop by El Celler's pastry chef, Jordi Roca. A little taste of the Michelin Star restaurant life.
Gijón
By Inma at A World to Travel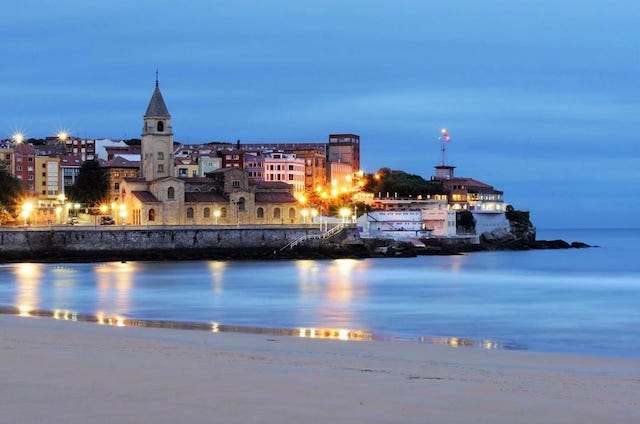 If you are looking for a superb city by the sea, look no further and head to Gijón,a mid-sized city in Asturias. Bathed by the Cantabric sea (warmer than you think!), the array of things to do, see, eat and enjoy in Gijón is endless.
For starters, I'd recommend you to walk the Senda Cervigón, that will take you to the main spots of the city in a pleasant walk you can end when you want. Once figured the seaside part of Gijón, get ready to explore its inside neighborhoods. Alive, affordable and hip, I am sure you will soon be a Gijón lover like me!
Seville
By Mike of 197travelstamps.com
The sun is shining over the beautiful city of Seville in Southern Spain for over 300 days a year. So regardless of the season you're visiting, you'll have a great time. Tourist numbers have steadily grown over the last years but they haven't exploded as in other places in Spain. Now it's just a matter of time before the low-cost carriers of Europe expand their network to the capital of Andalusia. And soon, the city may be a little less charming than it is now.
During your visit, you shouldn't miss out on the impressive Real Alcázar palace, also a shooting location for the TV show Game of Thrones. You should also include the Plaza Espana – a huge square built for the Ibero-American Exposition of 1929. The best time to visit Seville is during spring during the Feria de Abril, a huge fair that includes a lot of dancing and partying.
Guadalest
By Sarah and Nigel at ASocialNomad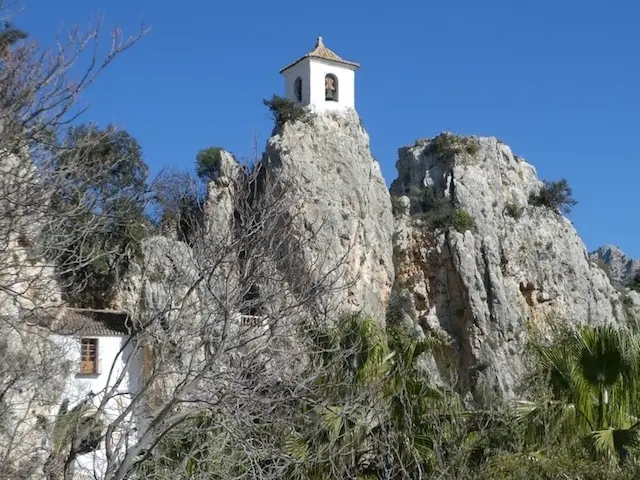 Guadalest is a fortified village on a granite mountain that overlooks the resorts of the Costa Blanca and the Mediterranean Sea as well as a glorious reservoir.  It is easily reached by public transport from Alicante and Benidorm and feels a million miles away from the heat and action of the Costa Blanca.
Here you'll find a more than 1,000-year history, a 12th-century prison and more museums than you can shake a stick at. There are no vehicles in the village, but it's easy to walk through her narrow cobbled streets to the must-see carved tunnel in the rock, the only accessible way to the Castle and spectacular views from the upper village.
Take photos from the top of the Castle, head into the Salt and Pepper Shaker museum or take a ride on the solar-powered boat on the reservoir.  There's plenty to keep you occupied – and some superb Menu del Dia options (fixed-price menu) from the cafes situated around the village.
Most people visit Guadalest as a day trip from Alicante or Benidorm, so what you really should do though, is stay around after all the day trippers have gone, take a room with a terrace and watch the sun go down in complete peace and quiet with a good bottle of local wine.
San Sebastian
By Jamie at Crashed Culture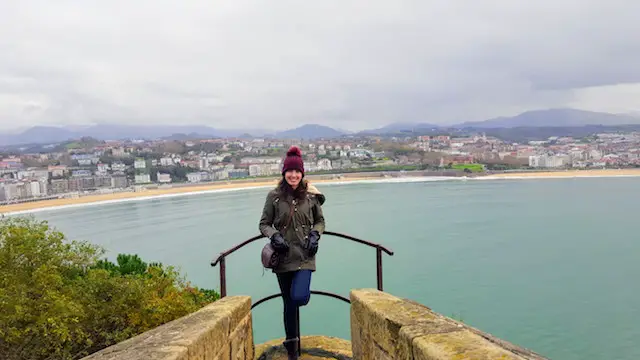 San Sebastián, located in northern Spain, isn't always on the everyday traveler's itinerary. It's not sexy like Madrid or Barcelona's rich cities and histories, and it's not a sunny paradise like southern Andalucía. However, if you're looking for a Spain away from Spain with a unique food scene, a theme park on a hill, and awe-inspiring vistas, San Sebastián's got you covered.
First and foremost, try the pintxos (pronounced 'pinchoes'). These are the Basque version of tapas, and in my opinion, they are infinitely more delicious. Seriously, if there's one reason to visit San Sebastián, it's to eat; I didn't have a single meal that was less than amazing!
Then you have the views. Basque country is known for its gloomy, wet weather but don't let that turn you away from the amazing beaches! I walked up mountains, through castles, around shorelines, and every view was uniquely and jaw-droppingly beautiful! Feel free to just take in the sight – the world doesn't look this way anywhere else.
Finally, though it's not particularly advertised, take the cable car up the mountain and you'll stumble upon San Sebastián's very own theme park, Monte Igueldo. It's quaint, clearly owned or sponsored by Coca-Cola (seriously, the logo is even plastered on the trash cans), and an unexpected amount of fun for kids and adults alike.
Mojácar
By Faith Coates from XYUandBEYOND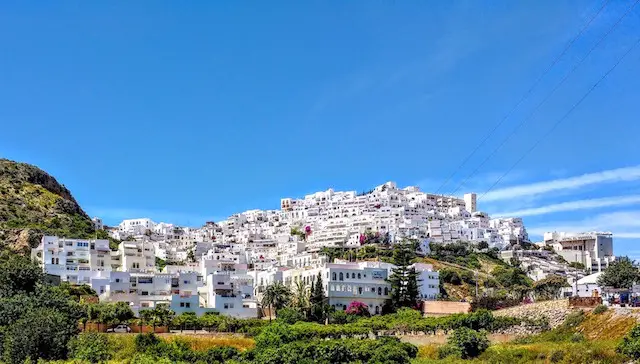 Mojácar actually encompasses two areas. The beautiful whitewashed village clinging to the side of a cliff is Mojácar Pueblo and the area that runs along the beaches is the Playa. It's is a 2-kilometer journey from the Pueblo to the Playa, but buses run frequently between the two.
Mojácar is in eastern Andalusia and sits shaded by the Sierra Cabrera Mountains. In the 1960's, Mojácar was a dying village; many had left to find a better life in the bigger cities. The mayor started a campaign to grow Mojácar and began giving land away to anyone who promised to build on it. The plan worked and the Pueblo and Playa began to attract artists from all around Spain.
The pueblo remains true to its Moorish past and can only be really explored on foot. There is an elevator above a parking site on the edge of the pueblo, which will take you up to the old town where you can explore its beautiful streets. Like most of Spain, there are a series of festivals and events to attend. From its Holy Week celebrations to the parades and fireworks of the Christians and Moors Festival, everyone is welcome.
The beach itself is over 17 kilometers of lovely soft pinkish sand. There are chiringuitos (beach bars), cafes, and bars from which to people watch. The best thing to do in Mojácar is head to the beach in the early evening to watch the sunset over the Mediterranean and sip a tinto de verano (a refreshing wine with soda) and enjoy free tapas.
Málaga
By Alice from Teacake Travels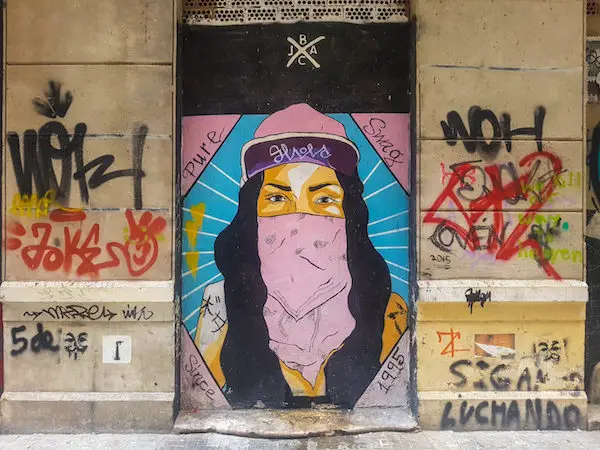 It has a bit of a dirty taste in the mouth for people who used to know it 15 years ago. It was not exactly, shall we say, savoury. A lot of Brits were landing here to get drunk in the Costa Del Sol. They all swiftly left to hit the beaches…and never gave this city another thought.
Yet, right now, Málaga has turned a total 180. It's hip, clean, funky, progressive and is very much establishing itself as a cultural artistic hub, with the Picasso Museum a shining beacon gleaming from the heart of this rejuvenated city.
I had so much fun exploring all of the museums, the street art on its beautifully restored streets, and after a lovely walk along the promenade, I was able to enjoy the true delights of the amazing tapas they've got going on. Yes…live music and wine were also involved!
Essentially, don't skip Malaga! To enjoy a jam-packed day of Spanish delights, check out my itinerary.
Barcelona
By Claire Sturzaker from Tales of a Backpacker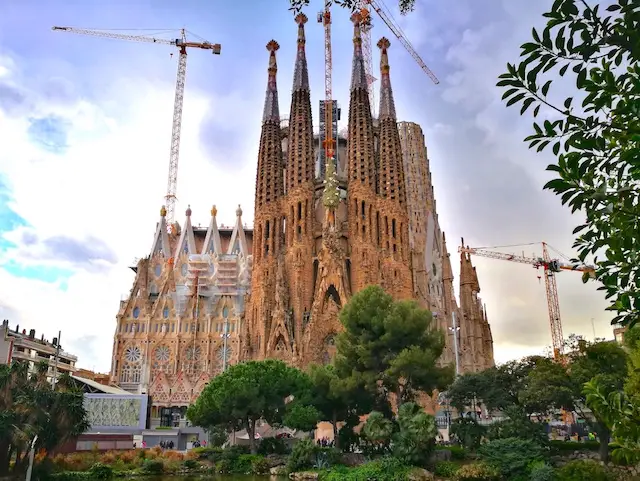 Barcelona is unlike any other city in Spain.  The capital of Catalonia doesn't feel particularly Spanish, there is a definite international vibe to the city, with Catalan, Spanish, English, French, Arabic, Punjabi, and a hundred other languages heard on the streets every day.  Barcelona really does offer everything that visitors might wish for; a golden beach, fabulous food, beautiful architecture, a buzzing nightlife, and dozens of museums.
You can't come to Barcelona and not see Gaudí's unfinished masterpiece, the Sagrada Familia cathedral.  Gaudí is Barcelona's most famous architect, and his modernist style is in buildings all over the city. The cathedral is magnificent from the outside, and truly incredible from the inside, and is definitely worth the entry fee.  Be sure to book your ticket online thought to avoid long lines to get inside. If you want to see more of Gaudí's work, head to Parc Guell, and Casa Batlló, and La Pedrera on Passeig de Gracia.
The best travel tip I have for Barcelona is to buy a T-Casual card (formerly called the T-10 card) at the airport or any metro station.  It costs 11.35€, and gives you 10 journeys on the metro, bus or tram of up to 75 minutes, including changing between lines, and it even includes the train journey from the airport (not the metro from the airport), so it is the cheapest travel option if you are on a budget!
Bilbao
By Tom of The Travelling Tom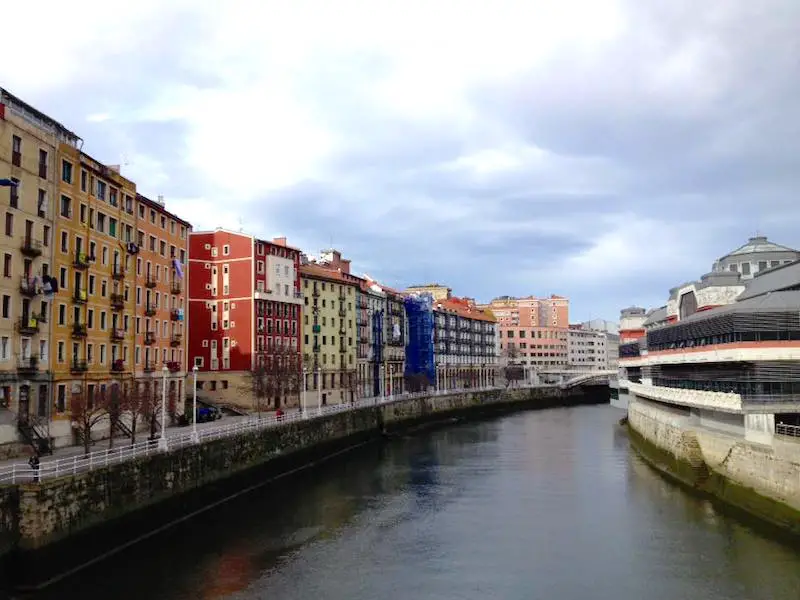 Bilbao is one of the most underrated cities in Spain. This city in the Basque region of Northern Spain is an interesting place to visit for a number of reasons.
A former industrial city, it has undergone a renaissance in recent years as a cultural centre. A number of intriguing buildings have sprung up such as the Guggenheim Museum, which you must visit! There is also the old city area, known as Casco Viejo, which is a beautiful area of winding streets. The juxtaposition of old and new is what makes Bilbao a fascinating place to go!
Bilbao is surrounded by hills, and one of the best places to go to get an overview of the city is Mt Artxanda. You take the funicular to the top of the mount, and you are presented with stunning views of the city and beyond! It's a must-see if you're a fan of nature as you get spectacular views of the surrounding landscape.
If you visit Bilbao, you are not far away from other beautiful places in the Basque region. San Sebastian is only an hour away by bus, and is worth a visit if you are staying in the region for an extended period of time.
Bilbao may not be the most well-known city in Spain, but it's one you should definitely visit!
There are still so many cities to add – like Mallorca, Cáceres, or Besalú!
So if you've been to any of these cities, would you say these are some of the best places to go in Spain?