*This site contains affiliate links, which means I receive a commission when you buy. See my full disclosure.
Seems when people come to Barcelona, they're always on the hunt for delicious tapas and a bottle of sangría.
People who have never been to Barcelona, I got you – Enter La Taperia at El Nacional.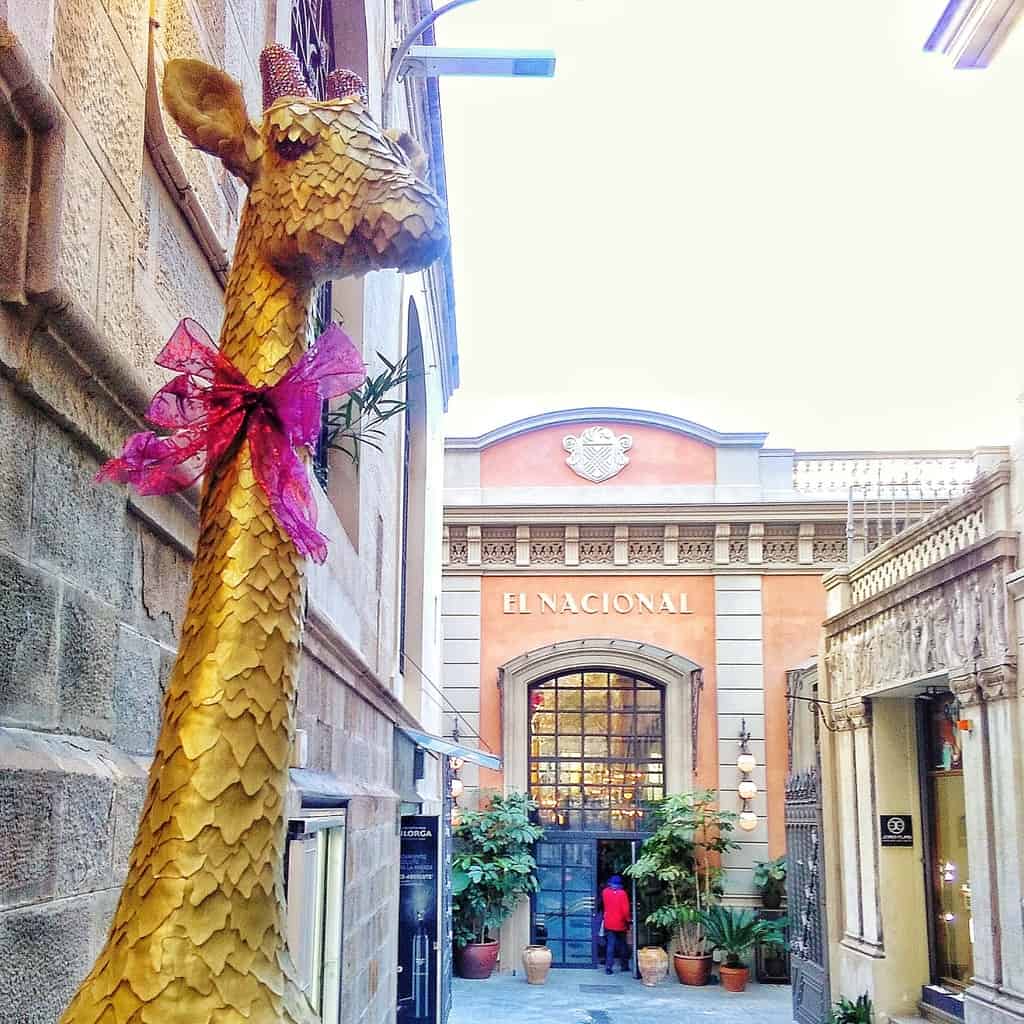 If you missed my other post on El Nacional, lemme give ya a quick rundown. Call it an upgrade to a food court at your local mall. This multi-space dining hall is elegant. Sophisticated. Decorous.
My husband had never been here, so when the kids were at school, we hopped on the L2 metro line. (Plus Zara Home is right around the corner! Sooo gorgeous.)
This is how El Taperia works. When the restaurant is full enough, the restaurant starts the "tapas al cante". A waiter comes out with a tapa: blue (5,50 euros) , red (7,50), or rice and noodles (6,50). He announces it, and you go ahead and signal him that you wanna try it. Prices aren't too bad, right?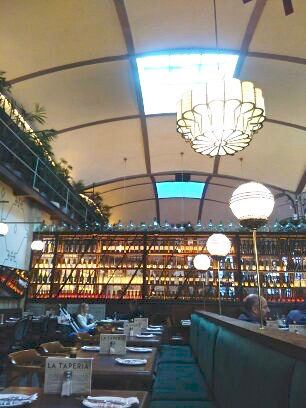 We went with it was still pretty early (because crowds = my moderate hell), so we chose items off the tapas a la carte menu, which was still delicious. Here's what we had.
For starters, we chose the ensalada de habitas, jamón ibérico y menta, or the salad of baby broad beans with Iberian cured ham and mint. The Iberian ham was crunchy and went well with the chewy beans. LOVED it.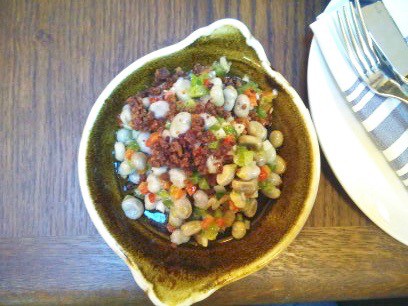 We also ordered a side of double-fermented bread. It was light and airy and definitely worth it so we could mop up the sauces of our dishes.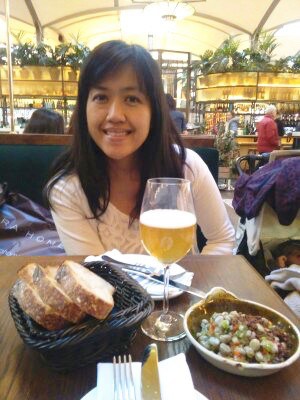 For some reason, I was gravitating towards the callos con garbanzos, yes that's tripe with chickpeas. 2016 Justine would have said, "ewwww gross…". But something told me that it would match a Spanish grandma's home cooking,  ( PLUS I'm a new woman in 2017. My "word" of the year = creative action!)
Verdict? Tons of flavor, and yes, just like an abuela would cook it.

We washed it down with an Inedit beer, which is a malt and wheat beer brewed with spice. Another great find!
Passeig de Gracia, 24, bis
08007
Have you been here? If you're by Plaça Cataluyna, it's fantastic find. Let me know if you do!