*This site contains affiliate links, which means I receive a commission when you buy. See my full disclosure.
So…you're wondering what it's like to live in Barcelona if you're from the US. Maybe you're a college kid who'll study abroad for a semester, a mom looking to relocate with her family, or a retiree looking to live the good life. I can answer to what it's like living in Barcelona as an American. I'm originally from southern California, and I've been call this city home since 2008. Let me give you a few tips of what it's really like to live here!
Living in Barcelona as an American
Here's my quick backstory: I studied in Salamanca and Seville when I was a junior at UC San Diego. After working for a few years after I graduated college, I had been dreaming of coming back to Spain. So I signed up for Spanish classes in Seville just so I could get a student visa in 2003. I met my then-boyfriend, now husband. We got married in 2008, and now we have three kids who were born and raised here.
Barcelona's Weather: Humid Summers and Coastal Breeze
Barcelona has a pleasant and mild climate, which follow the typical seasons. In the winter, you can wear a medium-to-heavy jacket or coat. Most people here wear puffy jackets. The spring doesn't really start until late April.
The summer starts in late June, the temperature ranging from 24°C to 29°C (75°F to 84°F). July and August are generally hot and humid. This year, 2023, we had a few days of non-hot days in August! It's been amazing! Air conditioning is a must on those exceptionally hot days.
However, I prefer humid Barcelona heat over the scorching summers in inland Andalusia, especially because the beach is nearby, and we get a cool breeze that runs through our flat.
The closer you are to the beach, the more breeze you'll get like in Poblenou or La Barceloneta.
Language and Friendships
Barcelona is a diverse city. The largest groups are probably Catalans, Spaniards, Italians, Bolivians, Moroccans, Pakistanis, among others.
The official language of the local Catalan government is Catalan, so public work signs and all official documents are in their native language. But if you walk around the city center, you'll see many signs in Spanish and English – to cater to the tourist.
I don't speak Catalan. But after 15 years of living here, I can get the gist of it when I hear it. If you know Spanish, you might be able to understand Catalan. But for me, it took me about a year or two to get an ear for it.
If you don't know Spanish, I suggest you learn it right away. It will make every day life much easier. Don't expect a Catalan person to speak English. Spaniards don't have the same level of English as Germans or Dutch, or even the Portuguese.
Also, a Catalan friend of mine told me she thought it was weird when foreigners would approach her and start immediately speaking English to her. She didn't understand. So ask first!
Family, Festivals, and Traditions: Get the Most of Your Experience
Family is important to the locals, while it's rare that families gather quite often, like for Sunday lunch.
Be open to trying the local Catalan food. The quality of meat is excellent here, especially at a Catalan market. At a supermarket, go to Bon Preu for fresh meat, seafood and fish.
You may not find the American foods that you miss here. Everyone has their own list, and mine is wildly different from other Americans. Personally, I don't "miss" any food so much anymore. When I go home to California, I make it a point to have those things I enjoy, like really good hole-in-the-wall tacos.
Also, American-style brunches and American-style food is everywhere here. I don't care for them. But they are very trendy and packed.
Christmas is a particularly fun time with customs like caganer and caga tio, which are both figures that defecate. Like most of Spaniards, the Catalan people are passionate about football and love getting together to socialize.
Eating together is a cherished tradition, and they take pride in their history and culture.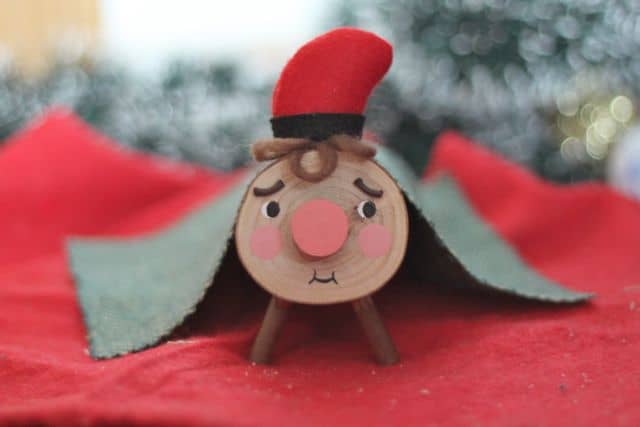 Navigating Bureaucracy: Lessons Learned and Tips
Dealing with bureaucracy in any country can be overwhelming, and Spain is no exception. In fact, it is a downright pain in the ass. The local Catalan government is pretty efficient when it comes to processing health cards or local resident information.
But, the larger Spanish government is famous for putting you through a long-winded, sometimes confusing process. Getting a NIE (a foreign identity number) was difficult for me.
First, you have to present a lot of paperwork and get them approved. Then you have to make an appointment with another government agency. That appointment seemed impossible to get. Then once they approve that paperwork, then you have to go to the police station to get your picture taken. It can take months.
Make sure to get everything right from the start. Trust me – I've learned this the hard way! Join Facebook groups to connect with experienced expats. Try "Americans in Barcelona" or "Americans in Spain".
You'll find helpful tips and answers to your questions about national identity cards, health insurance, and more. If you're ever in a pinch and need help with local questions, calling 112 while you're in Barcelona usually connects you with English speakers.
Car-Free Living: Freedom with Public Transportation
Barcelona's public transportation system is fantastic, with buses, trams, trains, and the metro making it easy to get around. And the city's bike-sharing system is easy to use too.
We made the decision not to have a car, and it's been a game-changer for us. Our last car died on the Catalan freeway in 2019, and we haven't looked back since.
Not having a car means no parking fees or insurance costs. It is very hard to find parking spots in the city. When we want to have a weekend getaway, we simply rent one. Or, we have to get somewhere in a pinch, we'll call a taxi.
The Barcelona airport is also nearby, making it super convenient to travel to any major city.
Barcelona: An Open-Air Museum
Living in Barcelona is like being in an open-air museum. There's always something to do and explore. There's dozens of museums, Barcelona beaches for strolling or sunbathing, walking around the Gothic Quarter and Born, or heading to the mountains of Montjuic or Tibidabo.
If you're feeling lonely in the city, you can easily connect with English-speaking people via Facebook groups. I've seen so many people looking for casual friendship, and many respond! Just search for "BCN Expats" and a few groups will come up.
Plus, having the beach at our doorstep allows us to enjoy leisurely walks, beach sports, and delicious meals at beachside restaurants.
However, compared to driving around in Southern California, seeing the sights around Barcelona requires more planning, especially with kids. But honestly, I appreciate this because it forces me to be intentional about our activities.
Finding a Flat to Rent in Barcelona
You have to be very careful when you're trying to find a rental apartment in Barcelona. If you don't have a place to live yet, do some meticulous research. Ask in Facebook groups for reputable rental agencies. Check, and double check.
Check Idealista, Fotocasa, and Habitaclia to get an idea of neighborhoods and budgets.
Schedule to see the apartment, and read the terms and conditions very carefully. Ask questions.
I'm not going to lie – I've seen so many expats and immigrants get scammed. I don't know any single person who lives alone in a flat here. Most people share apartments to divide the costs.
Urban Living: Pollution and Other Annoyances
Barcelona, being an urban city, does have some downsides. More people mean more pollution and dirty streets. I'd say it's much better than New York City, which may not be saying much, I guess. No offense to any New Yorkers.
Dog poop on the street is my biggest pet peeve. 1% of dog parents who don't pick up after their fur babies ruin it for the rest of us.
But, the benefits outweigh these gross inconveniences.
Safety and Security in Barcelona: Tips for Peace of Mind
As for safety, I generally feel pretty safe in Barcelona. Petty theft can be a concern, but wearing your purse across your body is a common practice to avoid snatch-and-grab incidents. I go places with my kids until 10 or 11pm and still feel secure, though I do avoid certain areas like Raval or Born.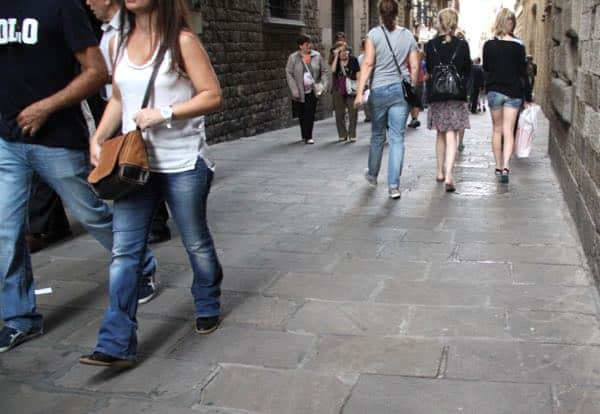 Trilingual kids
We have three kids, all born here in Barcelona. They are thriving in the Catalan school system and have become trilingual. They speak English and Spanish at home and switch to Catalan at school.
We live in a residential neighborhood with very few international families, which I love because it gives us the chance to meet and socialize with locals. While having international friends is great, getting to know the local culture is just as important. I see this all the time: it's easy to live in an expat bubble for years or even decades.
Catalan Culture: Learning and Integrating
My biggest advice for anyone moving here is to learn or improve your Spanish.
Stretch yourself to meet locals and immerse yourself in the Catalan culture. Just accept that you'll feel stupid so many times. I've been so uncomfortable in language misunderstandings. It still happens to me. But so what? We're awesome like that because we're courageous that we even tried.
It's easy to stick to familiar English-speaking circles and miss out on connecting with the friendly Catalan people and their unique customs. Take your time and find your way in slowly.
So, there you have it – my suggestions for making the most of living in Barcelona and embracing the Catalan culture. This barely scratches the surface. But if you have any questions, let me know in the comments. I read all of them!