*This site contains affiliate links, which means I receive a commission when you buy. See my full disclosure.
Visiting Barcelona During COVID-19 (June 2021)
As the Catalan government has eased restrictions, what's the New Normal like in Barcelona now? And what will it look like soon? We're on the mend now, friends. I've created this resource page of official, authoritative sources for Barcelona travel. We know that coronavirus news happens rapidly, so I'll try to update this page as much as possible.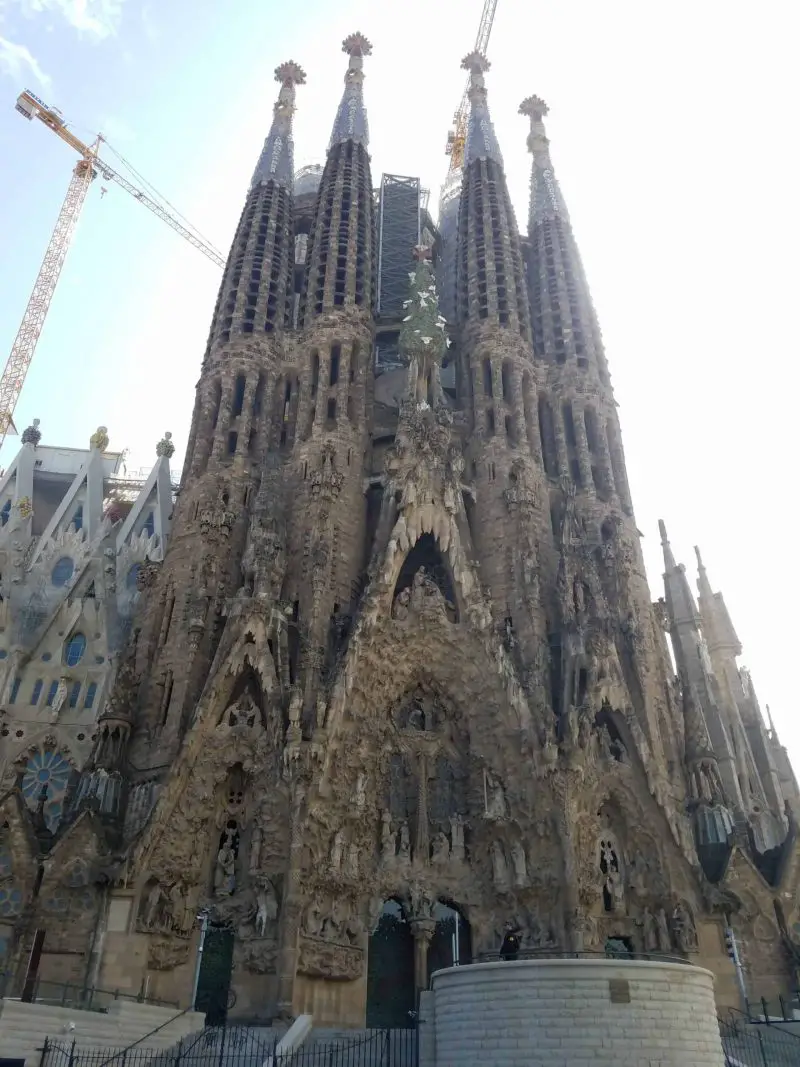 Is it safe to visit Barcelona now?
Vaccines are currently being administered. So far, they are vaccinating those born in the latest 1976, and beforehand for the general population. The European Union is "welcoming" tourists, but don't count on this very vague promise. Each country has its own set of entry rules. Check for Spain's entry requirements:
When you plan to travel, follow suggestions by official sources like the
Your own country's embassy website
Requirements to Visit Spain
It's compulsory to show a Health Control Form (HCF). It can be completed and signed electronically before you arrive. Access it and sign it via the Spain Travel Health website
If traveling from a high-risk region, you're required to provide a negative SARS-CoV-2 test carried out within 72 hours before you arrive.
See the full requirements here.
Current rules in Barcelona
Barcelona's current health measures in Barcelona. It includes:
Residents and visitors must wear face masks in public (starting at 6 years of age).
They must maintain 1.5 meters of social distancing, which people mostly do. Smoking outside your home is also banned. Cultural activities are permitted but with strict hygiene measures, among other rules. In my opinion, locals are largely compliant.
Social gatherings of up to 10 people
People can travel freely between autonomous regions
Shops are open until 10 pm
Restaurants and bars are open until 12 am
Museums, theaters, concert halls, and cinemas are up to 70% capacity
Visiting Barcelona's attractions, restaurants, and bars
At the moment, many Barcelona museums are open with a limited capacity. Check the website of each museum as schedules can change in a day.
Restaurants are also open. They will require you to use masks. If you had any restaurant in mind, do check if it is open first. Sadly, many Barcelona restaurants closed during the pandemic. 🙁
In the meantime, check out my post on the must-see sites in Barcelona to add to your list!
Local attitudes towards hygiene and the pandemic
This is my personal experience. 99% of locals follow the rules of mask-wearing and are cooperative. I believe young adults have the hardest time sticking to the hygiene rules, given it's an age of socializing and being with friends.
Arriving from the Airport to the Barcelona city center
Again, at the moment, leisure international travel to Spain and Barcelona is halted. Emergency situations are the exception. Check with your country's embassy to see what the current status is to travel to Spain.
Once the borders are open again, check out travel updates for the latest airport safety and hygiene regulations:
Here are some  ways to get from the airport (located just outside Barcelona) to the city center:
Welcome Pickups is an English-speaking car service that expressly adheres to the guidelines the of World Health Organization (WHO). Read about what they're doing to keep you protected. Book a pickup here.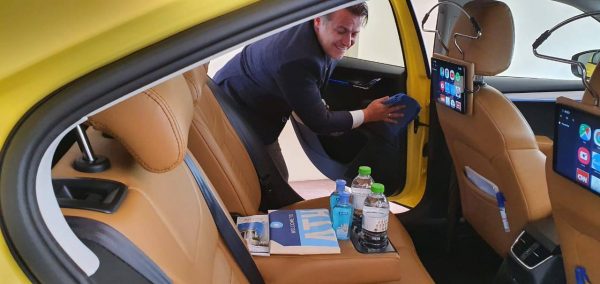 The Aerobus runs every 25-30 minutes and on a limited schedule. They are permitting a 50% capacity. They only take payment by credit card and paying online. You cannot buy your ticket from the driver. It is mandatory to wear a face mask. Buy your Aerobus tickets here.
You can still use public transportation to arrive from the airport, but schedules are limited.  From both T1 and T2 terminals, take is the L9 Sud (meaning L9 south). It connects to Barcelona metro stops L1, L3, and L5 lines.
Public transportation
Public transportation in Barcelona includes the bus, metro, and tram, run by the Transports Metropolitans de Barcelona (TMB). Keep a 2-meter (6.5 -feet) distance. Everyone is required to wear face masks. Read the TMB official rules.
On the metro:  As I mentioned, masks are mandatory. Now that people are back to work, it can be difficult to maintain a 2-meter distance between others. They ask that you distribute yourself among the metro cars as best as possible. And also, you'll see signs that it's recommended to not speak! Buy your tickets at a machine.
On the bus: Bus drivers do not sell bus tickets. Buy your tickets at a machine at any metro station.
Where to Stay
Expect hotels to ramp up their hygiene efforts. To get an idea of current hotel prices, check out this map.
See my post on the best places to stay in Barcelona!
Get travel insurance
In any travel situation, it's smart to get travel insurance for peace of mind – not just for Covid-19 but for lost luggage or accidents. World Nomads is a reliable travel insurance company. Currently, they are not covering international travel, but I'll be updating this website as changes happen! Check out World Nomads travel insurance here.
What to wear and bring to Barcelona
If you plan on coming to Barcelona soon, check out my comprehensive guide on what to wear in Barcelona. Also, check out my guide on what to wear in Spain – if you're traveling to other cities! Read about the weather and how locals dress, then get your packing list in order.
Of course, you'll want to include hygiene products like Purell hand sanitizer and others like:
Face masks
Of course! Bring some extra just in case they break or you can't wash your reusable face masks.
See prices for disposable face masks
Silicone squeeze containers
Alternatively, refill these soft silicone squeeze containers with a size that's TSA-approved.
See prices for these silicone bottles
For COVID Data
It changes quickly, check out this often-updated pages:
As we deal with this pandemic, let's all be responsible so we can travel more safely tomorrow. Any questions? Let me know in the comments. Stay safe!